What do You Think God Does in the World Today?
---
What is your picture of God?
Who do you think God is? What do you think God really cares about? What do you think God does in the world today? What is your picture of God?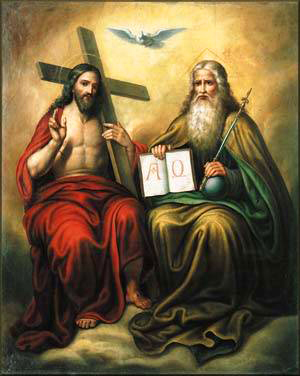 There is one eternal God.
MOORESVILLE, N.C. - I don't know if they still make them, but most of us should remember a toy for toddlers that used to be popular called the Jack in a Box. The child would crank the handle listening to the "Pop goes the Weasel" tune and then at the end of the tune, the top would spring open and out would come "Jack", to surprise everyone! I really feel that's what our society has done to God.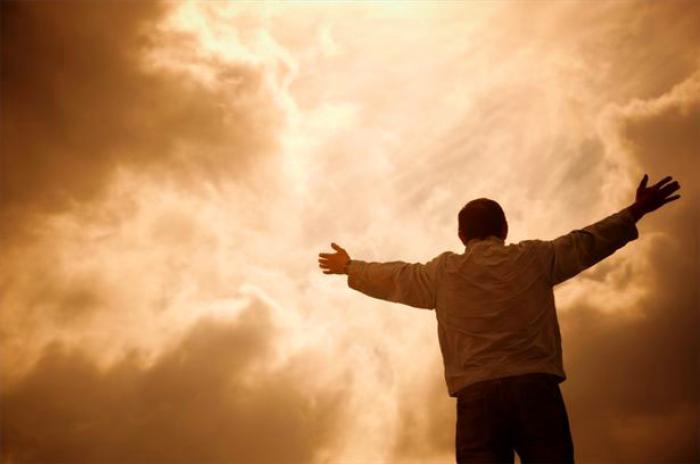 Basking in the beauty and love of God.
In the first place society has the tendency to make a determination of what God will or won't do. The picture that is painted, is based in their own worldly idea of what God is; somewhat of a more perfect human fatherly figure.  Secondly; entwined in this is an individual's understanding of morality, which is a moving target if not following scriptural guidance. Each individual's justification for any or all of their actions are included in the makeup of this picture of God. Now that they have made God in their own image and likeness, He is stuffed inside a box to stay there until they need to take him out; which is usually at the first sign of distress, loss or suffering. Once this is resolved, back into the box to stay there until the next crisis! How high and mighty society is to place boundaries on God, especially when they haven't even tried to learn about Him! It's almost like their afraid that if they found out the truth, they will have to actually stop straddling the fence and make a decision to go one way or the other.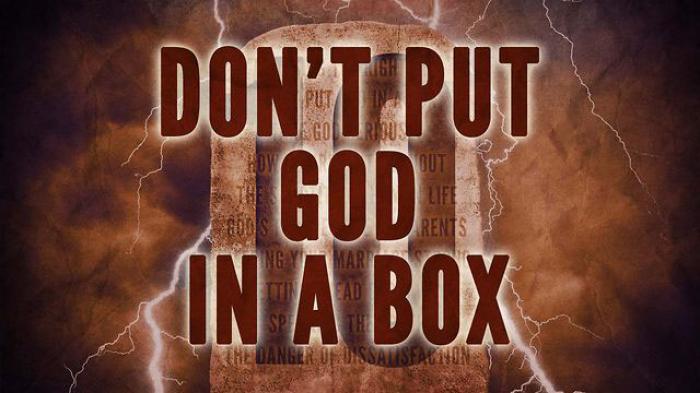 Did you put God in a box?
My outrage that people disrespect God in doing this placed aside, it really is my feeling of sadness for the loss of the true essence of God and how he lives with us through Jesus Christ minute by minute. The loss of the joy that Christ brings to so many who open their heart to him continuously. That by limiting God, they limit themselves in what they can experience and do. That the fullness of what God is and offers is not realized. With no disrespect intended for anyone by making the following comparison; but the scripture about "casting pearls before swine" comes in to mind. Taking the beauty and love of God and placing it before those that are so unappreciative of it. Who turn their back on it and decide to live their lives with the god they made; the one that pleases them. It's all so turned around, isn't it?
A birth foretold: click here to learn more!
---
Web site to inspire others in facing their day.
---
---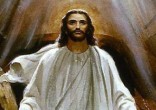 Going through the checkout at the shops I got talking with the girl behind the cash register who proceeded to tell me that Good Friday was ... continue reading
---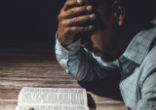 Have you ever cried out to God to remove a 'thorn,' a problem from your life? Even St. Paul experienced ongoing weakness, which Scripture ... continue reading
---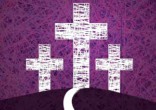 Happiness is often a matter of mind over matter - but true joy is a spiritual gift that comes solely through the grace of God. For many, ... continue reading
---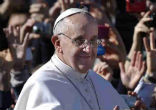 This past March 13, we celebrated the fifth anniversary of Pope Francis's election to the papacy. I recall five years ago watching EWTN's ... continue reading
---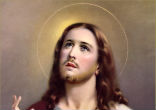 Jesus said to them, "Come after me, and I will make you fishers of men." Mark 1:17 As Christians, we have the extraordinary opportunity to ... continue reading
---