Thank you Lord for Providing me the Opportunity to be with You
---
Close your eyes and just listen.
So many people are shut in and unable to participate in life fully. There is some opportunity for all of us to learn how we can handle infirmity or immobility or help those that face this daily. For those that are shut in; see what God is offering to you as you go through your trial or bear your cross. See what he has in store for you!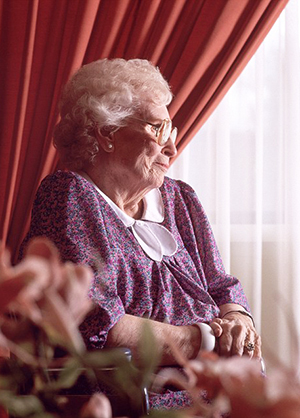 Many people are shut in and unable to participate in life fully
Highlights
By Vincent Johnson
A Blest Life (www.ablestlife.com)
11/8/2013 (4 years ago)

Published in Blog
Keywords: meditation, contemplation, acceptance, host, eucharist, ministry, love, family, God, Jesus,
---
MOORESVILLE, N.C. - I've been laid up for going on three months with back issues. I end up spending more time than I want, upstairs lying on my bed. I have felt alone, and shut in at times; so this experience has been wonderful!
After all by this time you'd think I would be climbing the walls, but I have found so many things to be appreciative of. In all the business and busyness of life, we seem never to stop and take the time to close our eyes and listen to our inner most self, or what is going on around us. Listening to my heartbeat while meditating on just being alive. Or hearing the thud of a dribbling basketball and shuffling of sneakers in my driveway - and the subsequent laughter. The pounding of hammers from the construction of a house nearby. Birds singing. Thinking about all that life offers. 
I've also had time to look deep within myself and ponder how I stack up as far as God's scheme of life goes. At first I found myself disappointed in what I've "failed to do". Then my wife helped me see the possibility of what God had in store for me during this time of convalescence. To be with Him. To learn of Him. To Love Him. "Learn of me for I am Meek and Humble of Heart" I realize now that no matter how disappointed I feel, that is not his will for me. Right now I have to travel the path that is laid out for me; not the one I push myself towards in my own worldly thinking.
I have to take what God is giving me. Some may say it's a cross, or burden. Even with pain and the lack of freedom of mobility; I can see God.  Actually, maybe it's an opportunity to share although in this small way, with the sufferings of Christ. My mother told me years ago, never to waste any good pain. So, I offer it up daily for any number of things; for my family, the clergy, the Holy Father, the poor souls in purgatory, etc.  I have found freedom, not enslavement to my condition. I have had great opportunity to be with God.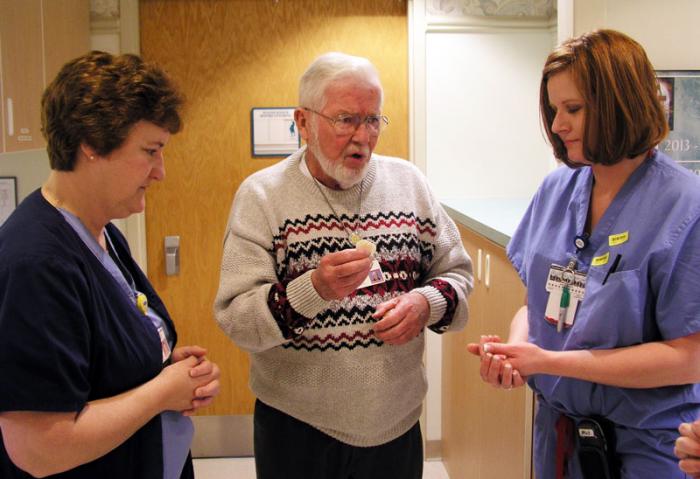 Outreach ministry giving communion.
One more thing, may God Bless all those wonderful Eucharistic Ministers that bring the Body, Blood, Soul and Divinity of our Lord Jesus Christ to those who cannot make it to Mass to receive the Blessed Sacrament. The thought of going months without being able to receive Our Lord could be overwhelming. Having never had the need for them to visit me before - I never knew what I could be missing! So I wish God's blessing upon them all and a special thank you! 
So, with God it's never what it seems to be. Thank you Lord for providing me the opportunity to be with you, be with my family, be given humility, and to share in your passion. I accept it all and embrace it. Oh yea, thanks for the extra shot of patience!!
A birth foretold: click here to learn more!
---
Web site to inspire others in facing their day.
---
---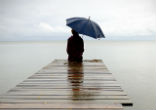 "I feel so incomplete," the Pastor announced at the end of the Mass. CANASTOTA, NY - The parish we had visited during a recent trip had ... continue reading
---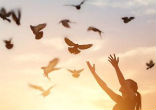 "If God is for us, who can be against us?" (Romans 8:31). This Scripture serves as a powerful reminder that when God is on our side, when ... continue reading
---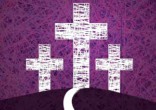 Happiness is often a matter of mind over matter - but true joy is a spiritual gift that comes solely through the grace of God. For many, ... continue reading
---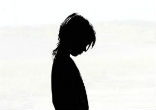 Clinical depression is so prevalent these days that well over 21 million Americans experience it every year. Most come to understand the ... continue reading
---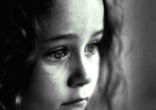 The following is adapted from Adele M. Gill's new inspirational self-help book entitled, 'From Broken to Blest: Embracing the Healing that ... continue reading
---