Should You get the Flu Vaccine? The Flu Season is Upon Us, Here are the Facts!
---
What is the Flu and what can we do about it?
Winter is nearly upon us, and as the weather changes we begin to feel the physical and psychological effects on our bodies. We worry that we may get sick, and rightfully so, the Centers for Disease Control and Prevention state that 20 percent of all Americans get the flu each year, and we also get one billion colds. Yes I said one billion!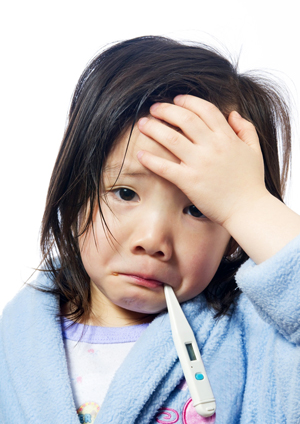 Warning; Flu season is upon us
Highlights
By Wendy RN., BA
Catholic Online (https://www.catholic.org)
11/5/2013 (4 years ago)

Published in Blog
Keywords: flu, influenza, children, infant, adult, vaccine, vaccination, fever, cough, sneezing, sick, CDC, doctor, emergency, diabetes, medical help, severe, complications, pneumonia, Guillain-Barre, allergy, health, care
---
LOS ANGELES, CA (Rise Above Health Blog) - So what is influenza, aka the "Flu"? It is a very contagious respiratory illness that is caused by the influenza virus. The flu infects the nose, throat and lungs. The symptoms can be milt to very severe. Each year 30 thousand to 35 thousand people in the U.S. die from the flu or its complications.
Here are the signs and symptoms of the flu that you may experience. You may or may not have a fever for example.
1.  Fever and chills (not always)
2.  Sore throat
3.  Cough
4.  Stuffy or runny nose
5.  Body or muscle aches
6.  Headache
7.  Fatigue and malaise (feeling very tired and lethargic)
8.  Vomiting and diarrhea
Mild cases of the flu may seem like a common cold. But the symptom of cough, muscle aches; sore throat, headache and fatigue are more severe and occur suddenly
How do you get the flu?
You get the flu by being close to someone who has it. Droplets that are released into the air when the ill person coughs, sneezes or talks spread the flu. These droplets are then inhaled through our noses and mouths, and we become infected. It is also possible to get the flu when we touch a surface or object that has been touched by an infected person. All the infected person has to do is touch his or her own mouth or nose then touch something, and leave behind the flu.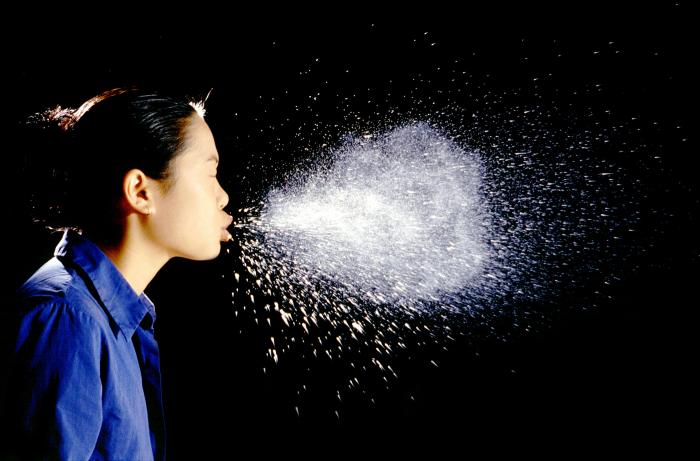 How the flu is spread by droplets
A person who has become infected may spread the flu before his or her own symptoms start. The period of contagiousness is one day before symptoms start to 5 to 7 days after becoming sick and perhaps longer.
The flu is very unpredictable depending on the type of flu virus that is present and the complications of the flu can be bacterial pneumonia, ear infections, sinus infections and dehydration.  Persons with chronic medical conditions like asthma, diabetes and congestive heart failure may see a worsening of their conditions.
How do you prevent getting the flu?
The single best way to protect against the flu is to get vaccinated every year. Because influenza can be such a serious disease, the flu shot can reduce your chances of getting and spreading the flu.
While the CDC recommends "universal" flu vaccination for everyone over 6 months of age, it is especially important for those persons who are high risk for developing severe complication like pneumonia, get vaccinated.
People at high risk include those with asthma, diabetes, chronic lung disease, pregnant women, and children younger than 5 years old and people 65 years and older. The at high risk also includes caregivers and health care workers.
People who have had severe reaction to the flu vaccine like Guillain-Barre Syndrome should not be vaccinated. Neither should children younger than 6 months of age. If you have had moderate to severe illness with or without a fever, you should wait for full recovery prior to getting the flu shot.
If you have any concerns please talk to your doctor to help you decide if you should get the flu vaccine. Those with egg allergies should also speak to their doctor first.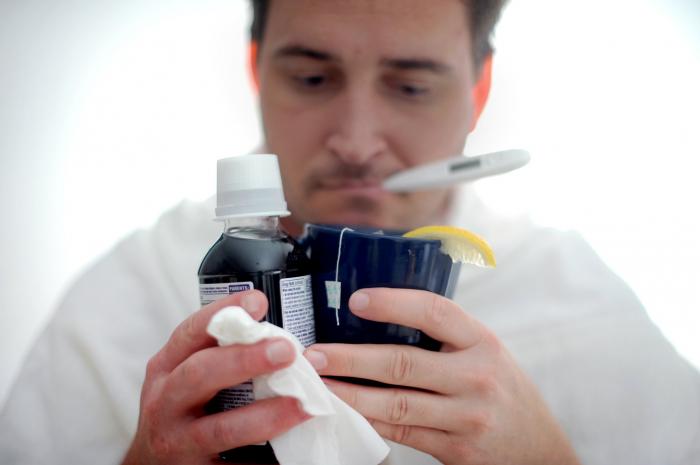 Feeling sick with the flu
If you do get the flu, here are a few things to do:
1.  Firstly avoid close contact with people and stay home.
2.  Cover your mouth and nose with a tissue when coughing or sneezing, or cough and sneeze into your arm.
3.  Wash your hands often with soap and water, or alcohol based hand rub.
4.  Avoid touching your eyes, nose and mouth.
5.  Clean and disinfect your environment at home, work or school. You can use any quick and easy product for this like Clorox or Lysol wipes. (No I am not advertising only examples)
6.  Drink plenty of liquids and eat nutritiously, take over the counter pain relievers, decongestants and antihistamines. (Children under 18 years should not take aspirin because it has an association with Reye syndrome.)
7.  Lots of rest and sleep can do wonders as well.   
You doctor may also prescribe anti-viral medications for you.
Seek medical help immediately if you develop severe symptoms.

The emergency warning signs in Children:
1.  Fast or trouble breathing
2.  Bluish color to the skin or nail beds
3.   Not drinking enough fluids or not eating
4.   Not waking up or not alert
5.   Not wanting to be held and irritable
6.  Fever and rash
7.   Flu symptoms improve then return with fever and worsening cough
8.   Crying without tears in eyes
9.   Dry diapers

Emergency warning signs in Adults:
1.  Has difficulty breathing or shortness of breath
2.  Pain or pressure in chest
3.  Confusion
4.  Sudden dizziness
5.  Flu like symptoms that improve then return with fever and worsening cough
My tip of the Day: Your doctor can help keep you in good health, but the responsibility ultimately falls on you. Seek a second opinion before undergoing any procedure, because 30 percent of the time, that opinion will change the diagnosis or plan. Keep a record of your medical history and pertinent history about any family problems. Sign up to Rise Above Health so your health history is accessible in case you find yourself in trouble away from home.

I believe that Faith can move mountains.
A birth foretold: click here to learn more!
---
Copyright 2018 - Distributed by THE CALIFORNIA NETWORK
Pope Francis Prayer Intentions for APRIL 2018
For those who have Responsibility in Economic Matters.
That economists may have the courage to reject any economy of exclusion and know how to open new paths.
---
---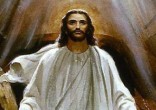 Going through the checkout at the shops I got talking with the girl behind the cash register who proceeded to tell me that Good Friday was ... continue reading
---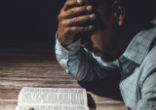 Have you ever cried out to God to remove a 'thorn,' a problem from your life? Even St. Paul experienced ongoing weakness, which Scripture ... continue reading
---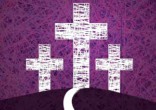 Happiness is often a matter of mind over matter - but true joy is a spiritual gift that comes solely through the grace of God. For many, ... continue reading
---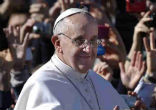 This past March 13, we celebrated the fifth anniversary of Pope Francis's election to the papacy. I recall five years ago watching EWTN's ... continue reading
---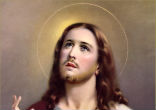 Jesus said to them, "Come after me, and I will make you fishers of men." Mark 1:17 As Christians, we have the extraordinary opportunity to ... continue reading
---