I just won't Apologize for being Catholic!
---
How can we do what Jesus Christ has called us all to do?
Do you say "I'm Sorry" about living the truth and following Jesus Christ? You may not say it with words, but how you are engaging with others in the world.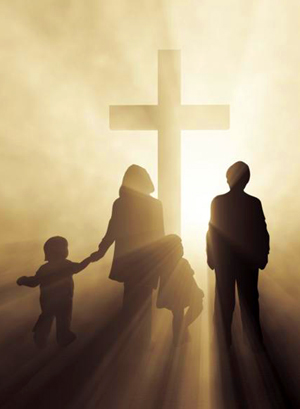 I absolutely believe in the teachings of our Holy Mother Church.
MOORESVILLE, N.C. - At 52 years old and a cradle Catholic to boot; I've heard it all concerning the Catholic faith, my faith - which I love so dearly. On top of that, I have lived in regions and communities that were not so welcoming, understanding, or knowledgeable about what Catholicism is all about.  I have tried with effort to be one to either educate through my words or my example the truth about what our faith is. I have had wonderful conversations about what being Catholic means to me. I've even debated with deacons and pastors from other Christian denominations about specific dogmatic aspects of our faith as well as misconceptions that many have about aspects of our worship. There is one thing I will never do, that is to apologize for being Catholic. 
I absolutely believe in the teachings of our Holy Mother Church and look upon them as absolute truths. In my youth I followed the prescriptions of my faith because I was taught to. As I matured, I delved into the "whys" and found the scriptural and traditional understanding quite meaningful. Reading some of what the "Doctors" of the church have written brought me to a fuller connection with the truths of our faith. I even looked at what I call a "spiritual logic" that combined a more secular view with that of my own spiritual understanding. All of these things brought me to where I am today, in unwavering faith.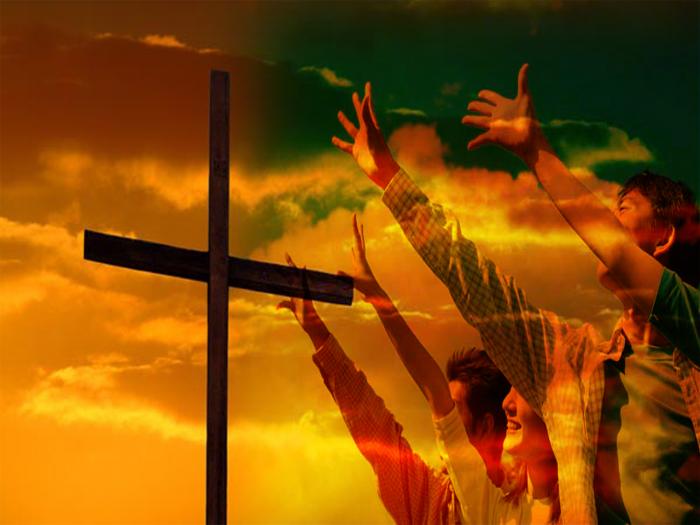 Our Lord Jesus Christ desires us to follow him.
I have also come to an understanding that Our Lord Jesus Christ desires us to follow him, not just in our expression of our faith in how we believe and worship; but how we love our neighbor in our own daily actions. So, while I may have unwavering faith, it is not one of disdain of those who don't understand or even attack our faith. It is one of love and forgiveness, just as Christ forgave those that scourged and crucified him; spat upon him and mocked him. He never apologized for what he said or did. He did not go with the way of the world, just to, at the very least be accepted by them. 
I have seen "cafeteria Catholicism" up close and personal, and it isn't pretty! While I can understand the battle between worldly thinking, and "God Think"; I see a lot of fence straddling. Much of it, I believe, comes from issues of pride, and the desire not to be looked upon as too religious for the sake of acceptance. For me I can't compromise. I tell my kids that I'm a boy scout - and won't do anything that I feel may not be true to myself or what is right. You see, I've made my commitment, even in my own struggles with worldliness and sin; I still will not justify them just to make it easier or grant myself a "waiver" so I can keep doing them without that guilt feeling.
The bottom line comes to this; none of us can come to the fullness of what our Catholic faith provides unless we contribute. In other words, you will only get out of it what you put into it. How can we do what Jesus Christ has called us all to do, if we don't put some "skin" in the game? So look into yourself honestly and seek the truth in your faith and live it. Show it to others, don't mask it or compromise it for the world. But in all things, do it out of Love for God and your neighbor. You don't have to shove it down their throats, but just live it. Above all, don't apologize for being Catholic!
A birth foretold: click here to learn more!
---
Web site to inspire others in facing their day.
---
---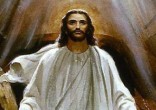 Going through the checkout at the shops I got talking with the girl behind the cash register who proceeded to tell me that Good Friday was ... continue reading
---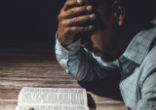 Have you ever cried out to God to remove a 'thorn,' a problem from your life? Even St. Paul experienced ongoing weakness, which Scripture ... continue reading
---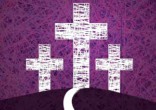 Happiness is often a matter of mind over matter - but true joy is a spiritual gift that comes solely through the grace of God. For many, ... continue reading
---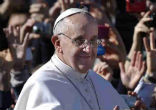 This past March 13, we celebrated the fifth anniversary of Pope Francis's election to the papacy. I recall five years ago watching EWTN's ... continue reading
---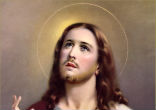 Jesus said to them, "Come after me, and I will make you fishers of men." Mark 1:17 As Christians, we have the extraordinary opportunity to ... continue reading
---