Mothers, God's gift to us All!
---
My mother and I have enjoyed a close spiritual relationship over the years.
They are there from the first moment of our existence. Through our ups and downs; with love and tough-love.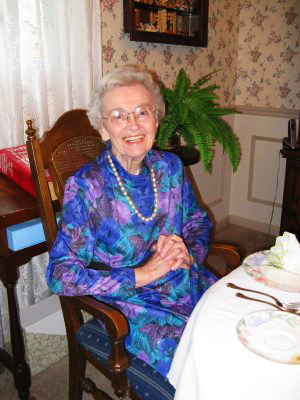 Mother's 90th birthday.
MOORESVILLE, N.C. - There is one gift God has given us that I believe is held in such great esteem in both heaven and earth; that gift is our Mother. Mothers are entwined with Our Creator in giving life, co-creators if you will. I've often been in awe of the beautiful act of giving birth and what it represents. Of course, that's because I've been in the delivery room with my wonderful and loving wife as she brought forth creation - nine times! I know, I have 10 children; but one was a "two-fer (twins).  The bond each of us has had is like nothing else. I know it may "morph" into something else later, especially our teen years; but don't fret kids - it turns back around as we get older!
My mother is precious to me. We've enjoyed a close spiritual relationship over the years. We've been separated from each other in miles for over 30 years, but it has felt like we were close enough to hold hands because of our spiritual connection. Don't get me wrong, we've had disagreements and differing opinions from time to time over the years; but more importantly we have been indelibly marked as kindred spirits forever.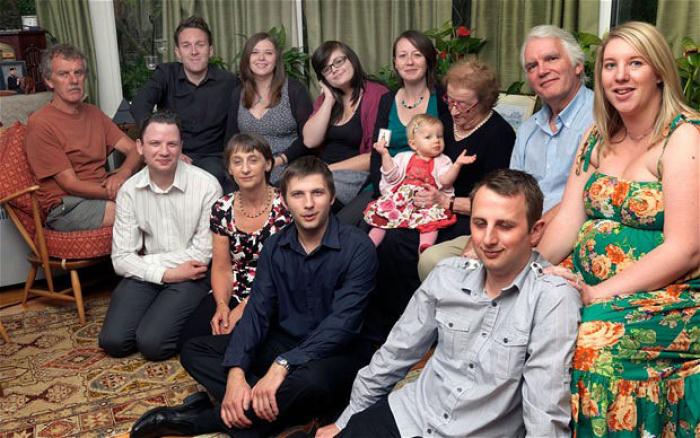 Family's are the most important thing.
My Mom came from a town called Antrim in northern Pennsylvania. She was raised by good Catholic parents; one from a German background and one from Irish. This has absolutely everything to do with the make-up of my mother. The mix is evident in her personality, her belief system, and the stories she tells from "back in the day".  She was born in 1924, and lived during the depression in a large family. She was one of 9 children. Her father, my grandpa Arnold, worked as a conductor for trains transporting coal. Her mother, Elizabeth, was the Irish influence in her life. I recall her stories, which I always loved to hear; about how the 3 Musketeer bar actually came about (there were 3 candy bars sold together for a nickel), how the ice truck would come and the kids would all gather around it during the summer, to get a chunk of ice from the delivery man.  There were other stories as well; about picking berries near her house and having a close encounter with a black bear, or how a cougar followed her brothers home from the coal mines on night. 
After 89 years on this earth, approaching her 90th birthday in August of 2014; she is still "kicking" today. She is a great example of the love of God in the world and she warms my heart every time I hear say my name. Her devotion to God is clearly defined in the way she speaks and acts. She has been a great influence on my life and a great example. She is loved by all of her children, but more than that - she is loved dearly and tenderly by God, whom she has devoted her life to for so many years. I love you my mother, my sweet!
A birth foretold: click here to learn more!
---
Web site to inspire others in facing their day.
---
---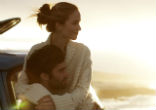 "Love is patient, love is kind. It does not envy, it does not boast, it is not proud. It does not dishonor others, it is not self-seeking, ... continue reading
---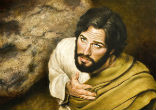 What if you had given everything you had (including your life) in order that others might live but only a handful of those for whom you ... continue reading
---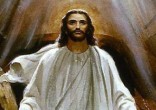 Going through the checkout at the shops I got talking with the girl behind the cash register who proceeded to tell me that Good Friday was ... continue reading
---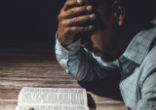 Have you ever cried out to God to remove a 'thorn,' a problem from your life? Even St. Paul experienced ongoing weakness, which Scripture ... continue reading
---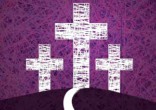 Happiness is often a matter of mind over matter - but true joy is a spiritual gift that comes solely through the grace of God. For many, ... continue reading
---