God has Big Plans for our Daughter Lia!
---
The Holy Spirit filled the room with love and grace.
Last blog, I wrote about how we first met the lovely little girl who would become the newest
addition to our family. Today, I will tell you about how we spent that first night in the hospital
and the journey home.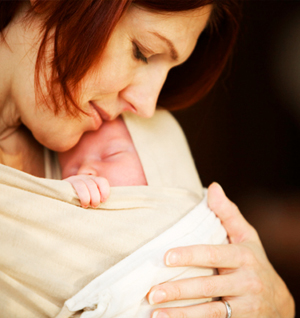 Babies are a gift from God.
Highlights
By Michael Clark
The Three Romes (www.thethreeromes.com)
10/31/2013 (4 years ago)

Published in Blog
Keywords: adoption, life, culture of death, love, faith, God, Holy Spirit, peace, plans, abortion, father, mother, church
---
DENVER, CO - Every hospital has rules, like them or not. For us, hospital rules meant that Lia would be spending the night in the Neonatal Intensive Care Unit (NICU). Nothing was seriously wrong with her but her oxygen levels were just a bit too low. Apparently, this is not uncommon. As a courtesy to us, the hospital let us stay in a room in the maternity ward that night, so we could be close.
What that meant was that our ten year old son slept on the bench/sofa next to the window, while my wife and I slept  in the regular bed in the room. Let's just say those beds aren't very big, and we didn't get much sleep that night. Was it totally worth it? You bet! But before we settled down for the night, a most amazing thing happened.
A bag of gifts were dropped off to our room from a friend of the birth mom. I'll call her Angie. Not content with just bringing gifts, she wanted to meet us. She said she felt the Holy Spirit in the hospital which led her to our room. She was such a pleasure to meet: friendly, genuine and joyful.
She stayed only a few minutes, as we prepared to go to sleep. A short time later, my wife, Teresa, decided to look in on Lia one last time for the night. As she entered the NICU, Angie was there with Anna, the birth mom. They invited Teresa to stay, and Angie asked to pray over Lia. They prayed that Lia would be a vessel of the Holy Spirit and a beacon of light and hope. They prayed that she would be a joy to all she meets.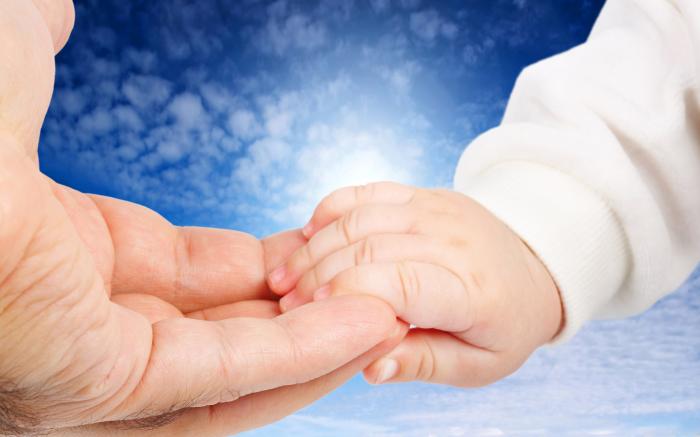 Babies shine with the love and grace of God.
I heard this story from my wife, and I really wished I could have been there to see these three wonderful women praying over this amazing gift from God. I can only imagine the angels that were present. I can only imagine the Holy Spirit filling the room with love and grace. For me, just hearing the story was awesome. Being there would have been majestic. Angie told my wife that God had chosen Anna to carry Lia for us, and that God had big plans for Lia. Time will tell just what those plans will be.
As her father, I can't wait to see how her life unfolds. I'll be there of course, holding her hand, picking her up when she falls, and hugging the tears away. As we spent a not so restful night on that single hospital bed, I couldn't help but think that after three years of waiting and disappointment, we would be leaving the next day with a new daughter.
The priest who baptized our son has since been reassigned to another parish close by. Each year, as many parishes do, the plant small flags in front of the church in memory of all the babies that get aborted. As we passed by this parish earlier this week, I couldn't help but think that she could have easily been one of those small pink flags. I don't know exactly where Anna is in her faith journey. I don't know if she attends a church. What is clear is that her heart listened to God and the Holy Spirit and gave birth to Lia.
Does God have big plans for Lia? Time will tell, but none of them would ever come to true without a Yes for Life.
Join me next time as we leave the hospital with Lia.
Blessings,
Michael
Michael Clark lives in Colorado with his family. He holds a Masters' degree in Roman & Byzantine history and philosophy. His current area of research is the Great Schism. Join him on his blog at www.thethreeromes.com or email at michael@thethreeromes.com.
---
---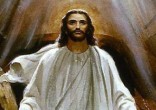 Going through the checkout at the shops I got talking with the girl behind the cash register who proceeded to tell me that Good Friday was ... continue reading
---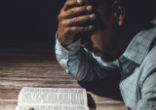 Have you ever cried out to God to remove a 'thorn,' a problem from your life? Even St. Paul experienced ongoing weakness, which Scripture ... continue reading
---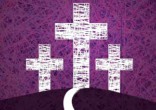 Happiness is often a matter of mind over matter - but true joy is a spiritual gift that comes solely through the grace of God. For many, ... continue reading
---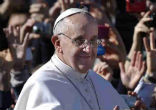 This past March 13, we celebrated the fifth anniversary of Pope Francis's election to the papacy. I recall five years ago watching EWTN's ... continue reading
---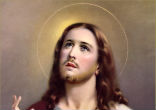 Jesus said to them, "Come after me, and I will make you fishers of men." Mark 1:17 As Christians, we have the extraordinary opportunity to ... continue reading
---