Pope Francis, our Holy Father, is leading us to Our Lord through living the Gospel.
---
Pope Francis: Prayer keeps us from losing faith.
Our Holy Father is leading us, not in a new direction, but to Our Lord through living the Gospel.
Pope Francis has been noted for his humility, his concern for the poor, and his commitment to dialogue as a way to build bridges between people of all backgrounds, beliefs, and faiths.
MOORESVILLE, NC - I have not had enough time to research Pope Francis as I desire to. Yes, I've read several articles about him, his great humility, his fondness of St. Francis of Assisi, and his great focus on the love and mercy of God. Other than that, I know he is a Jesuit and that he practices what he preaches.
While I will endeavor to learn more about him, his life, and writings; that is not necessary for me to follow him as our Pontiff. I think I get him.   
 
Our church has for years been focused on making sure we follow the teachings of the church, and that we endlessly fight those forces, internal as well as external, trying to "tear down" our faith.  I won't disparage any of this as I would be included in that group.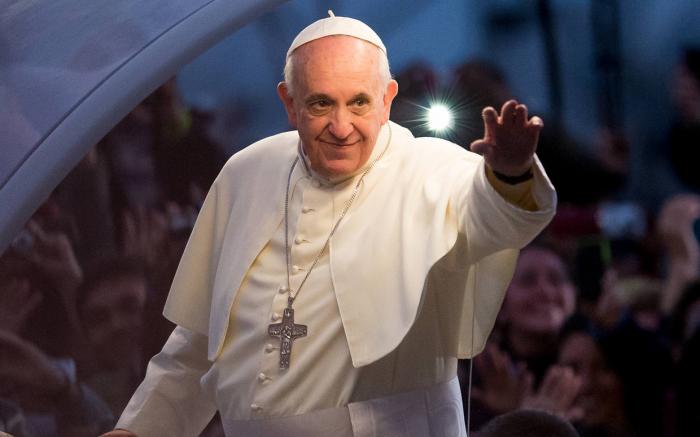 Pope Francis; a man of Destiny.
What I feel His Holiness is doing is, something different. Paraphrasing the quote from Einstein "Insanity is continuing to do the same thing, and expecting a different result" I think he can get a different result, much like how we saw John Paul II enamoring the youth in his younger days; except Francis will be doing this with us more mature Catholics.
Another saying is that the best defense is a good offense. I think the battle should be more for souls than keeping intact that which the "gates of hell will never prevail" against! Isn't that truly what we should be doing, bringing and being Christ to others? If others can see Christ in how we engage with them, doesn't that bode well for the Holy Mother Church?
We, or the Pope for that matter, do not deny the ineffable truths of our faith or the teaching authority (Magisterium) of the church. It's evident by what the Pope has said now and in the past. The media and more progressive leaning talking heads will misunderstand, misconstrue, or take out of context what the Holy Father says from time to time; even if it is intentional. I think we could even ignore the mainstream media and keep focus on our duties as Catholics; to go out and evangelize the world.
We must have faith and trust in Our Lord. We can change things; we don't have to keep doing the same old things. We can do this by loving those whom Our Lord Jesus Christ loves, and bringing them the gospel through our lives and how we live it. Maybe it's time for us to change.
A birth foretold: click here to learn more!
---
Web site to inspire others in facing their day.
---
---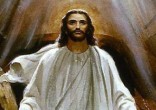 Going through the checkout at the shops I got talking with the girl behind the cash register who proceeded to tell me that Good Friday was ... continue reading
---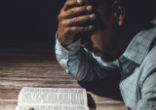 Have you ever cried out to God to remove a 'thorn,' a problem from your life? Even St. Paul experienced ongoing weakness, which Scripture ... continue reading
---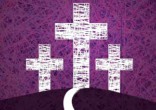 Happiness is often a matter of mind over matter - but true joy is a spiritual gift that comes solely through the grace of God. For many, ... continue reading
---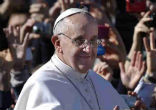 This past March 13, we celebrated the fifth anniversary of Pope Francis's election to the papacy. I recall five years ago watching EWTN's ... continue reading
---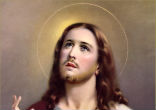 Jesus said to them, "Come after me, and I will make you fishers of men." Mark 1:17 As Christians, we have the extraordinary opportunity to ... continue reading
---