Parents, Are You Right all of the Time?
---
My children know I make mistakes.
Parents want to be right all the time, especially in front of their children. The question is, "Are parents really right?" Here is a personal viewpoint on this topic.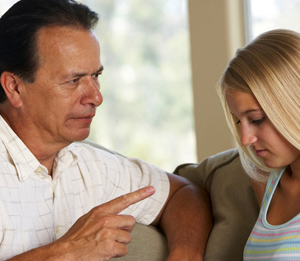 How many times are parents wrong?
MOORESVILLE, NC - If I told you how many times I've been wrong as a father, your eyes would roll back into your head. I've been wrong about big things, and little things. I've been wrong about the weather, about what to wear, about how good or bad of an influence a person would be, about how good that haircut was, etc. I keep telling myself that if you don't make mistakes, then you're not trying. Man, am I trying.
The only consolation is that I don't have to be right every time for someone to know I love and care for them. I am a concerned and engaged parent. If I didn't care I would be indifferent - and I am not that. My children know I love them, they also know I am not right all the time, just like none of us are. We are all human, and that's OK. It's good for my children to see my mistakes as well as see some humility on my part. I've always told them not to think so highly of themselves, because there is always somebody bigger, stronger, faster and smarter.
There are also a lot of things I've been right about. The only reason why I know this is because my oldest daughter said so. She was a normal teenager who thought I was wrong about EVERYTHING! When she was 22 she cornered me and said, "Dad, you were right". Taken aback, I asked about what. She told me, "Everything!" So, as my head started to swell, my humility kicked back in and I thought about the probability of me being wrong many times to come.
A birth foretold: click here to learn more!
---
Web site to inspire others in facing their day.
---
---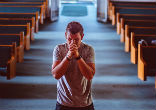 'The fervent prayer of a righteous person is very powerful.' James 5:16 Sometimes we can go at it alone, yet other times we need God's help ... continue reading
---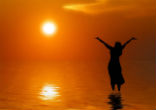 "And may you have the power to understand, as all God's people should, how wide, how long, how high, and how deep His love is. May you ... continue reading
---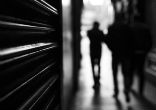 Sunday's Gospel command (Matthew 8:16-20) to make disciples of all nations baptizing them in the name of the Father, the Son and Holy ... continue reading
---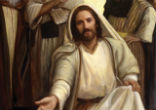 "The Lord is near to all who call on him, to all who call on him in truth." Psalm 145:17-18Jesus stands in wait to help those who ... continue reading
---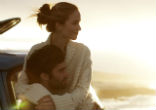 "Love is patient, love is kind. It does not envy, it does not boast, it is not proud. It does not dishonor others, it is not self-seeking, ... continue reading
---