Sleep Problem Solutions, 10 Easy Tips to a Better Sleep.
---
Sleep is by far the most important activity for health.
Do you have trouble falling asleep or staying asleep? Do you feel worn out, sluggish and crabby? Do you feel like you are functioning in a fog?  You may be sleep deprived.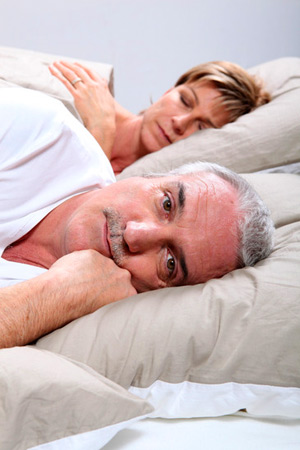 Millions of Americans have trouble sleeping.
LOS ANGELES, CA (Rise Above Health Blog) - Sleep is so important to us that even losing an hour or two of sleep can interfere with a person's judgment. Interrupted sleep happens to all of us once in a while. But with chronic interrupted sleep, or not enough sleep, we can develop serious health problems as well as depression, and decreased mental functioning. [1]
Try these ten easy tips for a better sleep.
1.  Set a regular bedtime.  Go to bed at the same time every night. Our sleep-wake cycle, our "circadian rhythm" is regulated by our brain. It is important to keep a regular bedtime, even on the weekend when you may be tempted to stay up late. Our brains rely on routine for good function.
2.  Wake up at the same time every day. Our brain and body need balance in our sleep-wake cycle. Resist the temptation to sleep late on the weekend, you will begin to feel sharper and clearer with routine.
3.  Nap to make up for lost sleep. Napping early in the afternoon is proven to be beneficial to our health. Limit the naps to 30 minutes or less, to prevent making falling asleep at bedtime worse.
4.  Establish a regular, relaxing bedtime routine. Routines such as taking a hot bath, then reading a book or listen to relaxing music. Reading a book or an eReader that needs an additional light source. Avoid reading from a back-lit device such as an iPad at night. The blue light from the back lit device will trick your brain into thinking it is daytime and your natural melatonin production will decrease.
Turn off your television and computer. Watching TV or surfing the NET can actually stimulate the mind with the blue light it emits, suppressing melatonin production and cause us to have difficulty in falling asleep. If there is a TV show that you just can's miss, try recording it on your DVR, or watch is the next day online. I personally use Hulu Plus and Netflix to watch my favorite TV shows.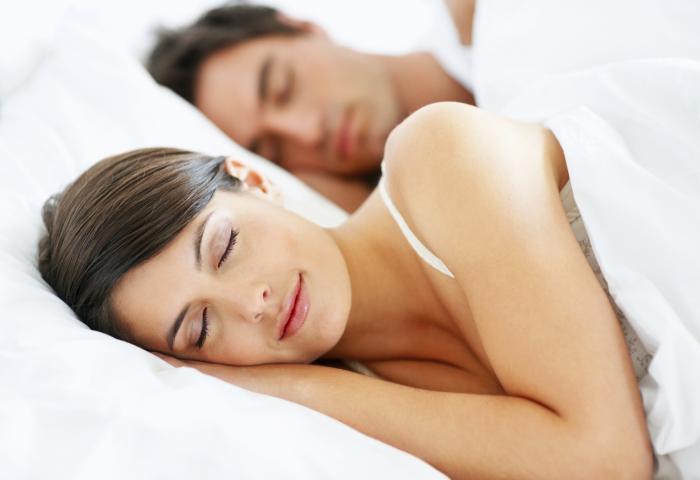 Sleeping is important to our health
5. Make your bedroom sleep friendly.
Reduce the noise in your room. If outside sounds are intruding, try using white noise from a sound machine. I use a white noise app on my iPhone to mask outside sounds, and it works wonderfully.
Keep your room cool. It has been shown that we sleep best in a slightly cool room, around 65 degrees F. or 18 degrees C.  Too cold a room will interfere with our sleep as much as a too hot room.
Sleep on a comfortable bed and with a good pillow. Restless sleep and awakening with aches and pains, may be because of your mattress or pillow.
6.  Avoid eating meals late at night. The increase to our metabolism by digestion can keep us awake cause heartburn and acid reflux.

7.  Avoid alcohol at night. Contrary to popular belief, alcohol reduces our sleep quality, and will cause us to wake up intermittently.

8.  Avoid caffeine 10 to 12 hours before bed. By just doing this alone, should help you fall asleep easier.

9.  Try relaxation techniques before bed. Deep breathing, practicing progressive muscle relaxation and visualization of a favorite peaceful place does wonders for our minds.
10.  Don't smoke before bed.  I suggest you stop or at least try not to smoke just before bed. Nicotine is a stimulant and causes difficulty falling asleep at night and waking up in the morning. [2]
Footnotes:
1.  Psychology Today
2.  National Sleep Foundation
My tip for the day: Relax: This super simple exercise is incredibly powerful and can help improve your memory and manage stress. Breathe in as you (silently) count to eight, hold your breath for a heartbeat or two, then slowly exhale as you count to eight. Repeat.
Until next time, I believe that Faith can move mountains.
Sign Up for your Free Rise Above Health Personal Health Record Now
A birth foretold: click here to learn more!
---
Copyright 2018 - Distributed by THE CALIFORNIA NETWORK
Pope Francis Prayer Intentions for APRIL 2018
For those who have Responsibility in Economic Matters.
That economists may have the courage to reject any economy of exclusion and know how to open new paths.
---
---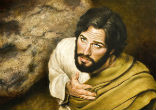 What if you had given everything you had (including your life) in order that others might live but only a handful of those for whom you ... continue reading
---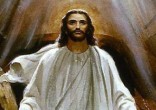 Going through the checkout at the shops I got talking with the girl behind the cash register who proceeded to tell me that Good Friday was ... continue reading
---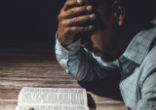 Have you ever cried out to God to remove a 'thorn,' a problem from your life? Even St. Paul experienced ongoing weakness, which Scripture ... continue reading
---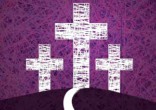 Happiness is often a matter of mind over matter - but true joy is a spiritual gift that comes solely through the grace of God. For many, ... continue reading
---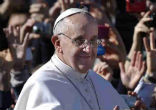 This past March 13, we celebrated the fifth anniversary of Pope Francis's election to the papacy. I recall five years ago watching EWTN's ... continue reading
---