The Food Fight, Organic vs Non-Organic, The Truth Exposed
---
Is eating organic food healthier?
The food debate over organically grown fruits and vegetables vs. traditionally grown fruits and vegetables rages on.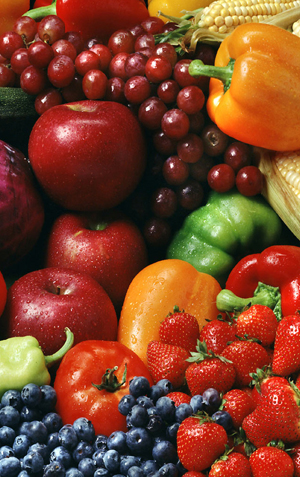 Farm fresh foods from California.
Highlights
By Wendy RN., BA
Catholic Online (https://www.catholic.org)
10/21/2013 (4 years ago)

Published in Blog
Keywords: organic, non-organic, health, healthy, safe, pesticides, insectacides, herbacides, farmers, crop, sewage, taste, vegetables, fruits, tomato, fertilizer
---
LOS ANGELES, CA (Catholic Online Blog) - Organic food has been grown, processed and meets the requirements to be labeled organic. Organic crops must be grown in soil that is unmodified and safe. Farmers, who produce organic crops, do not use synthetic pesticides, bio-engineered genes, sewage sludge based or petroleum based fertilizers. [1]
Conventional farmers use chemicals or synthetic fertilizers, herbicides, pesticides and insecticides on their crops.
Is organic food is more nutritious than non-organic food?
This is a tough question. Some studies have shown that there are increased nutrients, antioxidants, vitamins and less allergens than conventional food. While other studies have found that there is no difference at all.

Does organic food taste better?
In all the taste test studies I read, and comments about organic foods tasting better, the answer was maybe. When people thought they were eating organic, they were more likely to answer yes. In a taste test for example a banana was cut and one half labeled as organic and the other half labeled as non-organic. Taste testers stated that the half labeled as organic tasted better.
I did my own non-scientific taste test.  I bought a banana, a tomato, some grapes a cucumber and strawberries, both organic and non-organic.
My results with my own taste buds were very conclusive for the tomato. The organic tomato tasted much better than non-organic. The organic tomato was meatier, sweeter and tasted like I had just picked it myself. I did not taste a difference in the rest of the foods.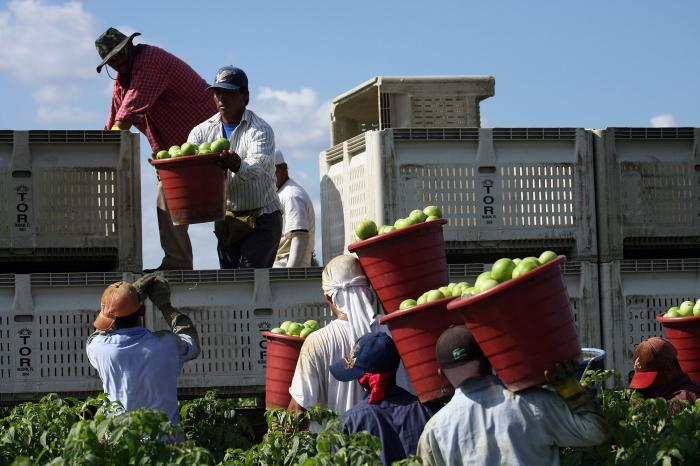 Bringing fresh produce to America


Is organic food safer than non-organic food?
The nonprofit organization called Environmental Working Group analyzes the United States government pesticide results annually. They compiled the following 2013 list of fruits and vegetables that have the highest pesticide levels when grown non-organically [2]
Apples
Bell Peppers
Celery
Cherry tomatoes
Cucumber
Grapes
Hot peppers
Nectarines - imported
Peaches
Potatoes
Spinach
Strawberries
Kale / collard greens
Summer squash
The Environmental Working Group also compiled the following 2013 list of non-organic fruits and vegetables with no or low pesticide levels. [2]
Asparagus
Avocado
Broccoli
Cabbage
Cantaloupe
Corn
Eggplant
Grapefruit
Kiwi
Mango
Mushrooms
Onion
Papaya
Pineapple
Sweet peas - frozen
Sweet Potatoes
Non-organic farms produce more food and more food means less cost.  In 2012, a study of pesticide levels in organically grown food was significantly less than non-organic food, but not zero. The same study also indicated that that the higher levels of pesticides in non-organic food, is still so low that it is considered safe by the FDA. [3,5]
PLOS ONE, an open access peer-reviewed scientific journal published by the Public Library of Science since 2006, covers primary research from any discipline within science and medicine.
A conclusion by PLOS ONE in a 2012 report on whether organic or traditionally grown foods are better states, "From a scientific perspective, there doesn't seem to be a clear answer on whether organic or traditionally-grown foods are better.
Health-wise, the studies don't support the idea that in general organics contain fewer pesticides, are healthier or taste better, but this varies from crop to crop.
There are certain nasty environmental effects of factory farming - like dead zones - that could be less likely with organic and smaller-scale farming, but those farming techniques mean less productivity - and less food to feed the world.
If you have a large food budget and worry about the environmental impacts of factory farms, organic may be the way to go. But, if you have a limited budget and were just trying to ingest fewer pesticides, it might not be worth the money to go organic.
It largely comes down to an individual's values, budget, and taste buds." [3]
Above and beyond social and environmental ethics, and even taste, people buy organic food because they believe that it's better for them. [4]
As you can see there are many opinions, personal and research supported that are oppositional. We as consumers are left to make the choice. Above and beyond social and environmental ethics, and even taste, people buy organic food because they believe that it's better for them. I hope that this helps clarify some of the questions we all have about whether to eat organic or non-organic foods.
Footnotes:
1.  United States Department of Agriculture
2.  Environmental Working Group
3.  PLOS ONE
4.  Stanford school of Medicine
5.  U.S. Food and Drug Administration (FDA)
My tip of the day; For a positively great day, take a few deep breaths when you first wake up and find something that you are very grateful for (your family, your health, life, love or anything else). Take the time to be thankful for what you have and you will feel wonderful the rest of the day.
Until next time, I believe that Faith can move mountains.
Sign up now for Rise Above Health
A birth foretold: click here to learn more!
---
Copyright 2018 - Distributed by THE CALIFORNIA NETWORK
Pope Francis Prayer Intentions for APRIL 2018
For those who have Responsibility in Economic Matters.
That economists may have the courage to reject any economy of exclusion and know how to open new paths.
---
---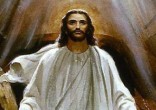 Going through the checkout at the shops I got talking with the girl behind the cash register who proceeded to tell me that Good Friday was ... continue reading
---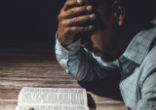 Have you ever cried out to God to remove a 'thorn,' a problem from your life? Even St. Paul experienced ongoing weakness, which Scripture ... continue reading
---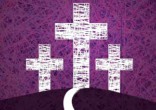 Happiness is often a matter of mind over matter - but true joy is a spiritual gift that comes solely through the grace of God. For many, ... continue reading
---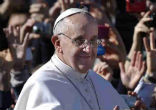 This past March 13, we celebrated the fifth anniversary of Pope Francis's election to the papacy. I recall five years ago watching EWTN's ... continue reading
---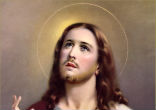 Jesus said to them, "Come after me, and I will make you fishers of men." Mark 1:17 As Christians, we have the extraordinary opportunity to ... continue reading
---