Be An Honorable Guest
---
A few weeks ago I was at Mass and it went a bit longer than the usual hour. It always amazes me how Catholics can't stand for a Mass to go longer than expected. Many people will leave immediately after Communion or will jet out of the building before the priest processes down the isle as soon as the hour is up.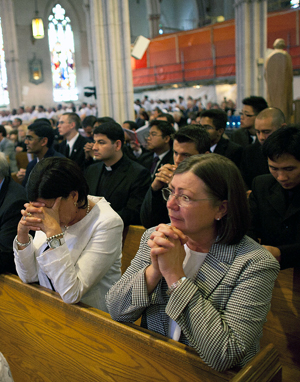 Catholics praying at Mass
LOS ANGELES, CA - As I sat in the pew and watched a chunk of the congregation depart before Mass was over, I thought to myself, "if God is truly the most important thing in our lives, why are people leaving early? Isn't he important enough to spare a few extra minutes?" I understand circumstances might prevent you from sparing the few extra minutes - perhaps you have a flight to catch, or children to pick up, or whatever it may be - but so often we're in a rush to leave simply because Mass has taken longer than an hour.
Do we act that way when we're at a football game and the time on the clock expires as the score is tied? Would we then be rushing to get out of the stadium because the game is about to go into overtime and it's going to take longer than expected? I venture to guess the answer is no. In fact, this predicament often adds extra excitement and we couldn't possibly imagine leaving the game at this pivotal time.
So, why then, after the re-presentation of the greatest sacrifice ever known, after Jesus humbles himself enough to come to us in the form of bread and wine, do we get frustrated because Mass has gone into "overtime" and decide to leave?
Jesus has just chosen to be with us and we thank him by leaving early?!?! If you were a guest at a friend's house for dinner would you get up and walk out the door immediately after you take your last bite? Would you eat and run? Doubtful. How, then, can we choose to walk out on our Lord and Savior?
Be present at Mass - for the whole thing. Be an honorable guest in the presence of the Lord.
---
---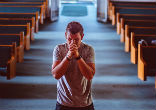 'The fervent prayer of a righteous person is very powerful.' James 5:16 Sometimes we can go at it alone, yet other times we need God's help ... continue reading
---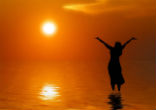 "And may you have the power to understand, as all God's people should, how wide, how long, how high, and how deep His love is. May you ... continue reading
---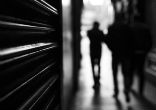 Sunday's Gospel command (Matthew 8:16-20) to make disciples of all nations baptizing them in the name of the Father, the Son and Holy ... continue reading
---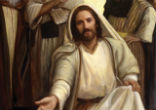 "The Lord is near to all who call on him, to all who call on him in truth." Psalm 145:17-18Jesus stands in wait to help those who ... continue reading
---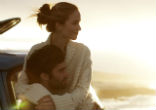 "Love is patient, love is kind. It does not envy, it does not boast, it is not proud. It does not dishonor others, it is not self-seeking, ... continue reading
---