Unrefined Coconut Oil: A Super-Food with Amazing Health Benefits
---
What a difference 30 years makes
In the last thirty years coconut oil has gone from an industry shunned oil to its newer level as a miracle healthy super-food. Organic, unrefined, expeller-pressed (extra virgin) oil is the best to consume as the more processing coconut undergoes, the less health value it has.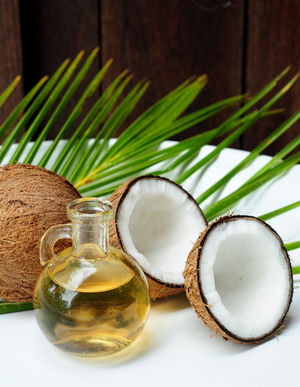 Coconut oil is a healthy super-food.
Highlights
By Wendy RN., BA
Catholic Online (https://www.catholic.org)
10/10/2013 (5 years ago)

Published in Blog
Keywords: coconut oil, health, healthy, coconut, oil, superfood, organic, health benefit, alzheimer disease, dementia, brain fog, video, cholesterol, heart health, brain funcrtion
---
LOS ANGELES, CA (Rise Above Health Blog) - About three years ago, I remember seeing a video on YouTube by a physician, Dr. Mary Newport, from Tampa Bay, FL.  Her husband had moderate to severe Alzheimer disease, and was having difficulty with memory, communication and completing daily living tasks. She made a video of her husband and his handicaps and then compiled over several weeks, video clips of her husbands improvement. She was feeding him and herself with a little over 2 tablespoons of coconut oil daily in oatmeal.  I was impressed with the results so much that I personally started using coconut oil because of this video.
I was unable to find this original video, but there are many others, including the video included with this blog, available to watch. In-fact, this same physician, has made several newer videos on the benefits of coconut oil.
While I was researching coconut oil, the common theme, whether it was a personal story, clinical research or physician documentation, was that coconut oil has many health benefits.  Here are my top 5 reasons to take coconut oil daily.
1. It benefits people with dementia and Alzheimer disease, and eases brain fog. Brain fog is not a medical term, it is a description by people that have taken coconut oil and within 20 to 30 minutes, feel that their brains are sharper and the "brain fog" has lifted.
2.  Coconut oil increases your metabolism.  This goes hand in hand with the reports of sharper brain functioning and more energy.
3.  It promotes heart health, and helps to decrease cholesterol levels and increase your good cholesterol.
4.  It is a natural booster to your thyroid function. This also increases energy and your feelings of well-being.
5. Coconut oil is awesome as a natural skin softener. Use it on your feet to soften and soothe dry rough heels.
I personally use coconut oil in cooking and as a spread on toast. I love the taste.  It did take me a little while to get used to using it instead of butter, because I liked the salty taste of butter. In fact, I salted the top of my toast with coconut oil initially, before I got accustomed to the taste. I do not recommend you do this.
My next couple of blogs will have more information on the benefits of coconut oil and some yummy recipes with coconut oil as an ingredient.
My tip for today:  Walking is the simplest way to begin exercising, it is easy to do, it makes you feel great, doesn't require fancy equipment, helps reduce feelings of depression, raises your good cholesterol, helps maintain strong bones and reduces stress.
Until next time, I believe Faith can move mountains.
A birth foretold: click here to learn more!
---
Copyright 2018 - Distributed by THE CALIFORNIA NETWORK
Pope Francis Prayer Intentions for July 2018
Priests and their Pastoral Ministry.
That priests, who experience fatigue and loneliness in their pastoral work, may find help and comfort in their intimacy with the Lord and in their friendship with their brother priests.
---
---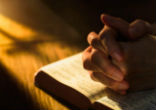 "Pray for one another, that you may be healed. The fervent prayer of a righteous person is very powerful." James 5:16 Though it is ... continue reading
---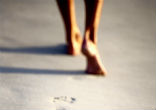 9 "This is my command ... be strong and courageous! Do not be afraid or discouraged. For the LORD your God is with you wherever you ... continue reading
---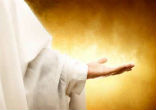 "Commit your way to the LORD; trust in Him and he will act."Psalm 37:5 / New American Bible (NAB)For the best outcome, whenever starting ... continue reading
---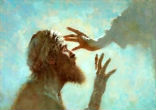 "For we must all stand before Christ to be judged. We will each receive whatever we deserve for the good or evil we have done in this ... continue reading
---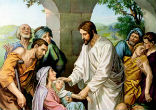 5 "Then, teaching them more about prayer, He [Jesus] used this story: "Suppose you went to a friend's house at midnight, wanting to borrow ... continue reading
---