If I Don't Feel Close To The Lord Who Moved?
---
Transition often presents many obstacles in our lives.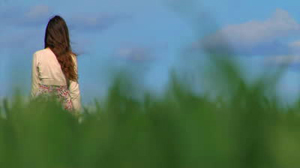 Do you feel close to the Lord?
Highlights
By Jackie Stammen
Laughs and Love (laughsandlove.com)
10/10/2013 (4 years ago)

Published in Blog
Keywords: prayer life, relationship with Christ, First Commandment, pray, truth, prayer, mass, priest, catholic, Lord, Jesus
---
LOS ANGELES CA. - Transition seems to pull me away from a diligent prayer routine. As I sat and grappled with my short-comings in this nature while at daily Mass one afternoon, I listened to the priest's homily for the day. He opened his homily with a question that shot straight into my heart and settled deep in my gut.
"If I don't feel close to the Lord, who moved"?
I knew the answer to this question before it managed to escape his lips.
"It is me."
As he recited the answer to the question posed, I realized the truth and meaning behind his statement. Not only did I realize it, but I was replaying snapshots of my "busy" life over the past months and saw the effects. Something had been lacking in my life lately. I knew I needed more of something or someone and I think I even knew Jesus was whom I needed more of, but until I heard the question posed ever so bluntly I hadn't fully accepted my reality.
In that moment I realized that I had strayed. Maybe not far, but I had moved away from Jesus. The circumstances of my life had caused me to be a bit out of sorts and perhaps it's a good thing to be shaken up and deterred from our normal routine every now and then; however, our relationship with God should not be shaken. The one thing - above all else in this life - which matters most is our relationship with Christ.
Ask yourself this very question.
Do you feel close to the Lord?
If you don't, who moved?
---
---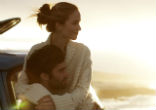 "Love is patient, love is kind. It does not envy, it does not boast, it is not proud. It does not dishonor others, it is not self-seeking, ... continue reading
---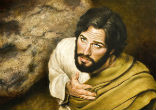 What if you had given everything you had (including your life) in order that others might live but only a handful of those for whom you ... continue reading
---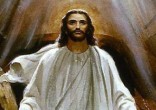 Going through the checkout at the shops I got talking with the girl behind the cash register who proceeded to tell me that Good Friday was ... continue reading
---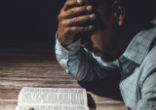 Have you ever cried out to God to remove a 'thorn,' a problem from your life? Even St. Paul experienced ongoing weakness, which Scripture ... continue reading
---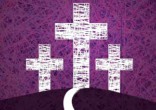 Happiness is often a matter of mind over matter - but true joy is a spiritual gift that comes solely through the grace of God. For many, ... continue reading
---