Welcome to Rise Above Health Blog
---
Health and Wellness
Hello, and welcome to Rise Above Health blog. I would like to introduce myself to you.

My name is Wendy and I have been a RN for 35 years. I have worked in just about every area of Nursing, from the Emergency Department, Neuro-Surgical ICU, Medical ICU, Surgical ICU, Pre-operative and Post Anesthesia Care Units, Endoscopy, Cardiac Cath Lab, Labor and Delivery, Pediatrics, Psychiatry, CIS, Regulatory Specialist, and years as a Flight Nurse in Northern Canada and the Arctic. I am a RN, have a BA in Psychology, and I am also candidate for a Masters in Health Care Administration.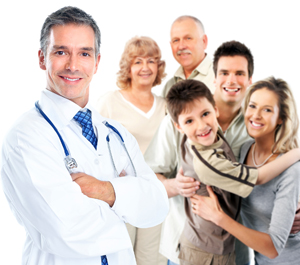 Your doctor will be smiling at you.
LOS ANGELES, CA (Rise Above Health Blog) - I have been a bedside nurse, a supervisor, a charge nurse, an educator, an administrator and as a mentor to new graduate nurses.
I have loved every moment of this incredible journey that I have been blessed with. This gift of Nursing allowed me to share moments of precious time with people from all walks of life. I have laughed, cried, prayed with and prayed for my patients and families. This is my calling, and is my life.
We live in a unique time in history. We have access to a vast array of information right at our fingertips, but putting it all together can be a huge challenge. A friend called me just last week, asking me to help her find some health information.
Armed with her symptoms I hit the internet information highway running.
I thought, this won't take me long, I will gather together everything and call her back in a few minutes. Well, those few minutes stretched to thirty minutes, then to to an hour. I wanted to be sure that I was giving her the most current and up to date information, so I plodded along visiting site after site. I found that while there is a plethora of web sites, articles, and blogs dedicated to Health and wellness, medical and Nursing information, there was so much available, I was almost overwhelmed.
Finally, I had to compile the information as if I was writing a paper. I made bullet points, and wrote down my outline of symptoms, possible diagnoses, possible treatments, and possible results.
 
Armed with two full pages of notes, I called my friend back and was on the phone with her for another hour explaining my findings and helping her understand what could possibly be going on with her. I helped her with some tips on compiling a short list of question to ask her doctor.
 
I know that some of you are going to ask me why go through all of this time and trouble if you are going to visit your doctor any way. Well, I believe that you can get the most value from your doctor's appointment armed with knowledge.
 
Your doctor is your partner in your health care. I am not suggesting that you tell your doctor what to do, but I believe that with a little preparation, you will be better able to communicate your symptoms and understand your options. The time you have with your doctor is brief, so lets maximize it.
 
Here is a short list of my suggestions to help you make the most of your next doctor's
appointment.
 
1. Research your symptoms or condition. If needed, have a family member or friend help you.
 
2. Research the possible treatment options that are available for your symptoms and condition.
  
3. Write down your symptoms and the dates that they began. Include how you felt, how they interfered with your daily activities, and if they were relieved or got worse with anything you took or did.
  
4. Write down a list of questions you want to ask about your symptoms or condition. It is easy to refer to your list of questions, and ask any that the doctor has not addressed.
  
My Rise Above Health blog is here to help everyday people with everyday health and wellness questions and concerns. I will bring you the latest trends in Health and Wellness, and we will have a lot of fun on the way.  
Here is my tip of the day:
SMILE
Smiling helps release natural endorphins and serotonin. This will make you feel great, look better and help to change your mood.
Smiling will make those around you smile, it is contagious.
Smiling can helps to relax you and this can help boost your immune system.
Smiling makes you look younger. The muscles used in smiling lift your face.
Go and smile at someone today and feel great.
Until next time;  I believe that Faith can move mountains.
---
Copyright 2018 - Distributed by THE CALIFORNIA NETWORK
Pope Francis Prayer Intentions for APRIL 2018
For those who have Responsibility in Economic Matters.
That economists may have the courage to reject any economy of exclusion and know how to open new paths.
---
---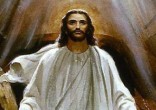 Going through the checkout at the shops I got talking with the girl behind the cash register who proceeded to tell me that Good Friday was ... continue reading
---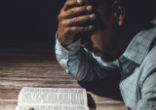 Have you ever cried out to God to remove a 'thorn,' a problem from your life? Even St. Paul experienced ongoing weakness, which Scripture ... continue reading
---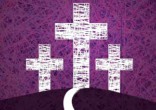 Happiness is often a matter of mind over matter - but true joy is a spiritual gift that comes solely through the grace of God. For many, ... continue reading
---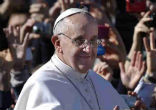 This past March 13, we celebrated the fifth anniversary of Pope Francis's election to the papacy. I recall five years ago watching EWTN's ... continue reading
---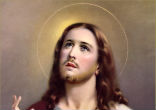 Jesus said to them, "Come after me, and I will make you fishers of men." Mark 1:17 As Christians, we have the extraordinary opportunity to ... continue reading
---