5 Ways to Thrive While Being Single
---
It's a Friday night. You're fun. You're single. You're up for an adventure. But as you look through your contact list, you discover that many of your friends are married with kids or in a different age bracket and not up for a night out on the town.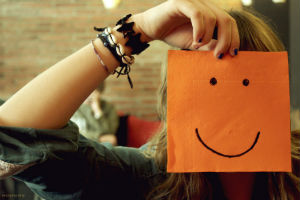 Single and smiling.
LOS ANGELES, CA (Blog) - Choices for meeting and mingling with other singles doesn't have to be limited. Here are 5 tips to help you not only survive, but thrive as a Catholic single:
1. Resist the urge to stay in
Just because everyone on the street has already pulled the blinds at 8 p.m. on a Saturday night doesn't mean that you can't hop in your car and check out a hip new bar or restaurant. Don't let your surroundings diminish your desire to stay active in the singles scene.
2. Join a group, any group
Write down your top 3 hobbies and then find a group or a club that fits your interests. Athletic? Join a summer softball league or bowling team. Book worm? Find a local book club or start your own. Encourage others to bring a friend, and you'll be sure to meet new people on a regular basis.
3. Create your own social scene
The best hang-outs become the best hang-outs because of the crowd. Find a local spot in your neighborhood with a good atmosphere and encourage your single friends to meet there on a regular basis. You may be surrounded by couples and growing families, but chances are there are other singles like you in your area that are looking for some old-fashioned fellowship.
4. Expand your search
You may be tempted to stay within the small radius of your current location. By limiting your scope, you may be missing quality individuals who are worth the distance. Try visiting another Catholic parish or a shrine in the next state.
5. Don't lose hope
If you feel out of place in your current location, don't lose hope! By engaging in new activities and surrounding yourself with new people, you may find unexpected opportunities. Nothing is permanent unless you let it be, so keep your eyes open for the right path.
No matter what city you call home, don't shield yourself from other singles. Open yourself to the possibility of finding someone down the block or a few towns over. Love can be found anywhere, even while you are doing the activities that you enjoy.
Visit the CatholicMatch Institute for more articles about single Catholics and resources for dating and marriage discernment.
---


CatholicMatch.com gives single Catholics the best opportunity to grow in their faith and fall in love. It is the largest, widest-reaching and most dynamic Catholic dating site, home to singles of all ages across the globe. Founded in 1999, CatholicMatch is dedicated to St. Raphael and endorsed by clergy, including members of the Magisterium. The site offers single Catholics an online community like no other – one that encourages and edifies its members through an exclusive temperament test, a first-of-its-kind in-line chat system, polls, a blog and 41 forums, where every dimension of Catholicism and single life is discussed. Sign up today and prepare to make wonderful new friendships while you grow in faith and fall in love!
---
---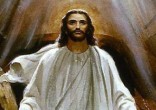 Going through the checkout at the shops I got talking with the girl behind the cash register who proceeded to tell me that Good Friday was ... continue reading
---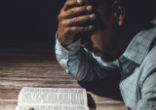 Have you ever cried out to God to remove a 'thorn,' a problem from your life? Even St. Paul experienced ongoing weakness, which Scripture ... continue reading
---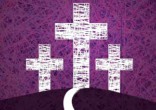 Happiness is often a matter of mind over matter - but true joy is a spiritual gift that comes solely through the grace of God. For many, ... continue reading
---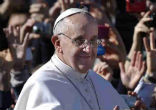 This past March 13, we celebrated the fifth anniversary of Pope Francis's election to the papacy. I recall five years ago watching EWTN's ... continue reading
---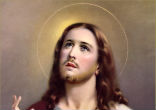 Jesus said to them, "Come after me, and I will make you fishers of men." Mark 1:17 As Christians, we have the extraordinary opportunity to ... continue reading
---