Prolife For Good Reason: Silent No More
---
A closer look at abortion.
In many social circles, as 1.2 million babies are killed in the US alone through abortion each year, it is considered inappropriate to talk about abortion, as it straddles both politics and religion. Yet how will we ever learn from each other, and grow in our faith journey, if we remain blinded by silence for the sake of political correctness? That is exactly why I have decided to be Silent No More.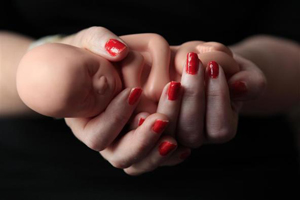 A closer look at abortion.
BALTIMORE, MD (Blog) - Today, abortion is one of, if not 'the' most polarizing, controversial, and emotionally-charged issues in America. Though the Catholic Church has consistently advocated for the peaceful preservation of human life for generations, perhaps a closer look at abortion and the trauma it causes may bring some clarity and healing to this challenging, bio-ethical issue.
Silent No More
Once, while I was a nursing student at a prominent professional nursing school in Baltimore, Maryland in 1980, I was told I had to observe and assist with a late term abortion at an abortion clinic to be eligible for graduation. I felt sick about it, as I was a lifelong Prolife Catholic. 'Had even gone to the First March on Washington in 1973 with my mother. However, I was reassured that it was necessary to graduate. I was mortified. At first, I talked my instructor into letting me stay in the waiting room. Then I was called inside the abortion clinic doors. I told my instructor that I was a Pro-Life Catholic and Conscientious Objector, but it made no difference. Finally, we agreed I would just observe, as I could not possibly assist in an abortion in any way for religious reasons.
I remember standing at the side of the woman's bed, seeing her very pregnant abdomen moving with her baby inside, and hearing the heart beat with a Doppler ultrasound. Shortly after, to my great surprise and the abortionists chagrin, they induced delivery, and the newborn baby actually entered this world crying! The abortionist quickly turned the crying baby over, face down, stabbed him in the back of his head in the brain stem severing his spinal cord with sharp scissors. He skillfully recovered the bloody brain serum in a large syringe. As the woman screamed and we were both physically restrained by the abortion clinic staff, the baby was placed, crying loudly, into a red trash can marked BIOHAZARD, and whisked away from the mother without a word in the trash bag. Though this 'haunting experience' happened some 33 years ago, it has stayed with me for decades
What I observed that day was cold blooded murder. No doubt about it. How could this barbaric killing have happened in a civilized society with laws against murder? The Sermon on the Mount in The Bible teaches that we must protect the least among us, the oppressed, and the weak.  It was further complicated by later learning that fetal and embryonic stem cells, culled from abortions, were being used as the cornerstone of ground breaking Stem Cell Medical Research. Clearly, as medical research marches on, I vowed to do everything in my power to peacefully protect the pre-born/unborn-even from unethical new medical advances that take a life to save another.
Bio-Ethical Concerns
Sometimes it is even hard for practicing Catholic Christians to discern the 'right thing' to do when presented with an unplanned pregnancy, as reason can be clouded by difficult circumstances, emotion, the temptation of convenience and the well-meaning advice of others.
On one hand, we have 'Prolife' Christians calling for the bio-ethical preservation of Civil Rights of the Unborn, and the promotion of 'the Sanctity of Human Life' from conception to natural death, in line with Biblical teaching and the 10 Commandments. On the other hand, we have Pro-Choice' advocates calling human life 'cell clumps,' while placing Women's Rights above that of the life of the unborn/preborn.
Tragically, statistics seem to indicate that for too often, abortion has become an 'easy answer' to a social dilemma, and an acceptable part of American culture. Long time Catholic Christian teaching, going against the tide, has always focused squarely on the 6th Commandment handed down from Moses where abortion is concerned:  "Thou shall not kill," as expounded upon in the Book of Exodus 20:13. And in keeping with that, the Catholic Catechism is also very clear about the prohibition on abortion, as well. According to the National Right to Life website and Guttmacher Institute statistics:
* There have been 54.6 million abortions since the landmark decision was made by the US Supreme Court in the Rowe vs Wade case allowing for abortions to be performed on the unborn up to 24 weeks gestation.
* Nearly one half of all pregnancies in the US are unintended, and 4 out of 10 of these pregnancies end in abortion.
* 1 in 10 pregnancies are aborted by age 20, 1 in 4 by age 30, and 3 in 10 by age 45.
* Demographically, 36 percent of all abortions are Caucasian, 30 percent are non-Hispanic black women, 25 percent are Hispanic, and 9 percent are from other ethnic backgrounds.
_______
In a just society, bio-ethics are revered,  the Civil Rights of the unborn are paramount, and Religious Freedom is preserved. The guiding bio-ethical medical principle here is this:  
It is fully unacceptable to take a human life to save another human life./amg
Hippocratic Oath: "First do no harm"
_______
Compassionate Help to Heal Lasting Effects of Abortion
Recent studies have found that abortion increases a woman's risk of getting breast cancer, cervical, and/or uterine cancer later in their life. In some women, the trauma of abortion has also been tied to endometriosis, and subsequent, infertility in some women of childbearing age due to adhesions that form in the womb. To become pregnant later in life, some women who have had abortions must either have surgery, go through infertility testing and trials, and/or adopt children if unable to conceive.
Depending on the trimester or month of gestation, many women I have encountered post-abortion who have endured traumatic, late term abortions go on to have serious, pervasive emotional challenges in their lives. Like the woman I observed, most often they were entirely unprepared for what transpired during the late gestation abortion procedure, and unable to share the experience with others for a myriad of personal reasons.
Some women have found that abortion can be so traumatic that they go on to develop eating disorders, severe depression, Bipolar disorder, or even Post-Traumatic Stress Disorder. These serious emotional side effects of traumatic abortion, though 'invisible' to others, may be experienced many, many years later, as one struggles to deal with feelings of guilt derived from having made the decision to have an abortion and carrying it through.
Women who have experienced the trauma of abortion need to know that compassionate, healing help is available to them, even decades after an abortion. Regardless of their faith affiliation, this help is just a phone call away through Catholic Church based programs such as Rachel's Vineyard Ministries, offered by the Catholic Church at locations across the US. They need to know that sharing their abortion experience with a non-judgmental, licensed psychotherapist, priest or minister may be the first step towards much-needed healing from the trauma of abortion. If you or someone you know is struggling with the trauma of abortion, please consider visiting the Silent No More Website.
---
Copyright 2018 - Distributed by THE CALIFORNIA NETWORK
Pope Francis Prayer Intentions for APRIL 2018
For those who have Responsibility in Economic Matters.
That economists may have the courage to reject any economy of exclusion and know how to open new paths.
---
---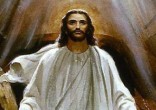 Going through the checkout at the shops I got talking with the girl behind the cash register who proceeded to tell me that Good Friday was ... continue reading
---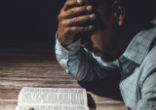 Have you ever cried out to God to remove a 'thorn,' a problem from your life? Even St. Paul experienced ongoing weakness, which Scripture ... continue reading
---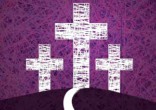 Happiness is often a matter of mind over matter - but true joy is a spiritual gift that comes solely through the grace of God. For many, ... continue reading
---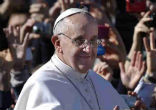 This past March 13, we celebrated the fifth anniversary of Pope Francis's election to the papacy. I recall five years ago watching EWTN's ... continue reading
---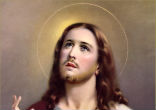 Jesus said to them, "Come after me, and I will make you fishers of men." Mark 1:17 As Christians, we have the extraordinary opportunity to ... continue reading
---