Should the rich be made to pay their fair share? Let's starts with the nine MSNBC pundits with tax liens
---
Liberals are the best hypocrites.
MSNBC is what you watch if you enjoy hearing how the rich need to pay their fair share. But if you want to see the rich who need to pay their fair share, turn on MSNBC. Nine of MSNBC's pundits had tax liens filed against them.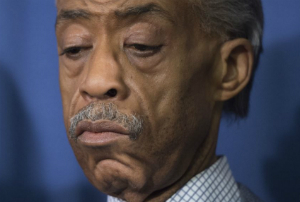 Al Sharpton owes a lot of taxes to you. But you'd better pay your fair share.
LOS ANGELES, CA (California Network) -- According to Heat Street, nine of MSBNC's pundits and hypocrites have had tax liens against them.
MSNBC is the place to go to hear about how the rich need to pay their fair share of taxes, but as it turns out, the rich talking heads themselves need to pay too.
Al Sharpton is the top evader, according to public records. He owes at least $1.5 million of his fair share to you, the people. Several of his entities have already been dissolved for failure to pay taxes. At the same time he is facing growing penalties and fines, the Reverend is asking the wealthy to pay their fair share. That sounds like a classic case of hypocrisy.
Craig Melvin owed $2,500, although in his defense he recently paid the sum. He has other tax and financial problems for similar sums in the past, dating back to 2005, but he has eventually paid despite a tax warrant. At least he's square with the house, for now. But it's still rich for someone like that to tell you to pay up.
Chris Matthews owed $4,000, surely a small sum for a star like him. Except for the state of Maryland was forced to file a lien against him to get him to pay.
Joy-Ann Reid owed $5,000 to New York and only paid after a lien was filed against her.
Both Matthews and Reid have had plenty to say about the rich not paying their taxes and income inequality. Income inequality at the same time they rake in massive paychecks that far exceed the average worker's annual income.
Kristen Welker owed $6,700 to California.
Toure Neblett has a whopping tax bill that exceeds $257,000. Heat Street did not know if he has been paying on the debt he owes to you, or if it remains outstanding. New York did not confirm any payments.
Finally, Melissa Harris-Perry had a tax lien for $70,000. She has paid off the bill.
The problem, of course, is that these people are quick to tell others they should pay their taxes, then they require liens before they finally cave in and pay their fair share.
But perhaps this is typical of liberals? The rules are for you to follow, never them.
---
The California Network is the Next Wave in delivery of information and entertainment on pop culture, social trends, lifestyle, entertainment, news, politics and economics. We are hyper-focused on one audience, YOU, the connected generation. JOIN US AS WE REDEFINE AND REVOLUTIONIZE THE EVER-CHANGING MEDIA LANDSCAPE.
---
---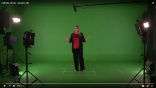 What has Catholic Online been doing lately? We've been busy building some special, in-demand projects for our viewers. God has blessed our ... continue reading
---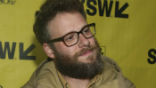 Jewish producer Seth Rogen has staged a pornographic scene that features Jesus having sex with a woman. The scene took place on his ... continue reading
---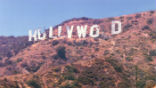 The world is ready for a revolution in television and entertainment. The latest numbers from Hollywood reveal that the film and show ... continue reading
---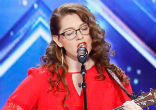 Lives were changed when deaf singer-songwriter Mandy Harvey took the America's Got Talent stage. Her "show-stopping, standing-ovation" ... continue reading
---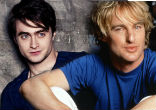 'Miracle Workers," a new television series on TBS, is set to air in 2018. LOS ANGELES, CA (Catholic Online) - Popular actors, Owen Wilson ... continue reading
---