Is it okay for Catholics to watch Cosmos: A Spacetime Odyssey?
---
By Marshall Connolly, Catholic Online (NEWS CONSORTIUM)
5/3/2014 (3 years ago)
Catholic Online (www.catholic.org)
The show does not credit God, but does it need to?
Some Christians who espouse a certain approach to creation have grabbed their share of the spotlight by criticizing Neil deGrasse Tyson's reboot of the Carl Sagan classic "Cosmos." This brand of Creationism is in an apologetic overdrive led by Answers in Genesis website creator Ken Ham, who says the program ignores and even attacks the Biblical account of creation. This leaves some Catholics wondering if they should watch the program or ignore it altogether.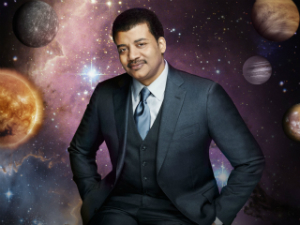 Neil deGrasse Tyson is the host of Cosmos: A Spacetime Odyssey.
LOS ANGELES, CA (Catholic Online) - From March until June, a controversial series is  airing on the Fox Network and affiliated channels. The series, "Cosmos: A Spacetime Odyssey" is a modern reboot of the 1981 classic "Cosmos" that was narrated by the late astronomer and Professor Carl Sagan. The 80s series remains a classic and is regarded by some as secular evangelism.
The series is certainly uplifting and inspiring as well as educational. However, it does not address the topic of God from a Christian perspective. Rather, the realm of the series is science, and God is relegated to the realm of superstition. This is the danger inherent in the hubris.
St. Dominic De Guzman, patron saint of astronomers.
The new series, which is written and produced in part by Carl Sagan's widow, Ann Duryan, has much the same flavor of the original, but with updated special effects and information. The series' host, Neil deGrasse Tyson, is the director of the Hayden Planetarium in New York and he is a well-respected public figure on science topics.
There is one difference however between the original and the new, and that is the new series seems to go a bit more directly at religion. Tyson has implied on several instances in the series that God isn't necessary to explain the universe and why things are the way they are.
This is where the series flirts with religion, but in a bad way, and this is what has individuals like Ken Ham so upset. To imply that the universe does not have a creator because physics can explain everything is a bit short-sighted.
This is just the slight that has many Christians worried about the program. The show, with its eye-popping visuals and quality narration is a guilty pleasure for the faithful, and it happens to be incredibly educational. Tyson does an excellent job explaining complex scientific processes in language that the ordinary viewer can understand. He is opening the realm of science to a new generation of people, just as Carl Sagan did in the 80s.
Yet, how can Christians view a program that intentionally slights their faith?
Tyson, to be fair, is claimed by the atheists but has never come out to declare that he is an atheist. He could be an agnostic, or he could have some religious belief, but that's a personal matter and he has never really discussed it in his interviews or on the show.
It doesn't matter.
As human beings, we are created with inquisitive minds that seek answers. Science is a wonderful tool for discerning those answers. However, not every answer has a scientific explanation, a fact that confounds the atheist and often creates conflict.
The realm of science is physical reality. The realm of faith is spiritual reality. The disciplines can overlap, but not entirely. Ultimately faith is what's required to accept God and to understand the wisdom of His work and creation. Science can tell us how DNA works, what makes the stars shine, and how many things came to pass, but it does not tell us what came before, nor what is presently beyond the veil of physical understanding, nor does it inform us about the life and time to come after death. It can only answer questions of physics.
Some Catholics or other Christians may not realize it, but the two disciplines, that of science and faith, are hardly exclusionary. Rather than being mutually exclusive, the disciplines have been engaged by the Church and its faithful for centuries. The Vatican maintains the Pontifical Academy of Sciences, a centuries old scientific mission that is also the oldest continuing mission in the world. In Vatican employ are astronomers as well as other scientists whose job it is to discern physical truths about the universe and the Earth  and inform the Holy See of the answers.
This mission has informed the understandings of popes for centuries. The Church, as a result of science, has come to understand many of the physical processes that regulate our universe. For example, the Church has permitted an understanding of the Theory of Evolution that maintains God is the creator of all. This allows ample room for well-documented scientific facts to share space with the faith.
Likewise, it was a Catholic priest, Msgr. Georges Lemaitre, who first proposed Big Bang Theory (then a hypothesis) to the scientific community.
It's doubtful that Msgr. Lemaitre would have presented a hypothesis that did not allow room for God.
The makers of the new "Cosmos" series may have a secular agenda that leaves little room for God. However, we can still use the show to learn valid scientific truths. We simply need to be careful and reminded that the views presented in the program are limited by our current understanding of physics and are based on a short-sighted view of creation.
That the show's producers never credit God for creation is not a reason to flip the channel, particularly when the education and inspiration it does provide is so beneficial to our understanding of the physical universe. Instead, it is incumbent upon ourselves as Catholics to remember that there are multiple valid interpretations of the account of creation permitted within our faith; but all of them, be they grounded in science, or a certain brand of literalist interpretation of Genesis, must retain God as the First Mover, as the Creator of everything.
If you can keep this understanding, then there is no reason to boycott such a wondrous and colorful presentation that will encourage you to learn more about the universe. However, if one is still offended by the lack of justice given to God, or the insinuation that God isn't necessary, then you are better served flipping the channel to another station, or even to off.
Each person must make a decision informed by their properly formed Christian conscience. For Catholic Christians, we have ample instructions in the Sacred Scripture, the Catechsim and the wonderful teaching of the Magisterium of the Catholic Church, the teaching office. We are not obligated to accept Ken Ham and his particular biblical interpretation, nor Neil deGrasse Tyson and his essentially atheistic perspective, should sway your belief in God and how everything came to be. Instead, the topic should be approached from a Catholic perspective.
The creators of Cosmos may never admit the existence of the Creator, but their faith isn't necessary for you to believe in His Truth while also learning more about the universe which truly was created for the ultimate glory of God. In fact, praying for them to move from the awe and wonder of the Cosmos to the love of the Creator, who is the Father of all, would be a much better use of all that energy.
---
Copyright 2017 - Distributed by THE CALIFORNIA NETWORK
Pope Francis Prayer Intentions for MAY 2017
Christians in Africa.
That Christians in Africa, in imitation of the Merciful Jesus, may give prophetic witness to reconciliation, justice, and peace.
---
---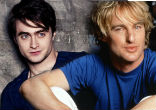 'Miracle Workers," a new television series on TBS, is set to air in 2018. LOS ANGELES, CA (Catholic Online) - Popular actors, Owen Wilson ... continue reading
---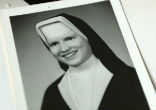 No one knows who killed Sister Catherine Ann Cesnik. Baltimore, Md. (CNA/EWTN News) - A young nun who was on a year's leave of absence, ... continue reading
---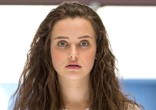 It's only been out for a few weeks, but that's enough time for "13 Reasons Why" to have become the latest teenage Netflix binge craze. ... continue reading
---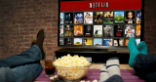 Netflix has changed the world with its streaming model of delivering video on demand to consumers. Each week, Netflix releases new content ... continue reading
---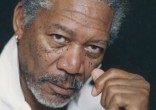 National Geographic has set out to discover who God truly is and how the Almighty affects the lives of His followers. LOS ANGELES, CA ... continue reading
---

Copyright 2017 Catholic Online. All materials contained on this site, whether written, audible or visual are the exclusive property of Catholic Online and are protected under U.S. and International copyright laws, © Copyright 2017 Catholic Online. Any unauthorized use, without prior written consent of Catholic Online is strictly forbidden and prohibited.