Action series 'Aaron Stone' leads off new Disney XD lineup
---
McClatchy Newspapers (MCT) - A teenage action hero has been selected to lead the way in the transformation of the cable channel Toon Disney into Disney XD. "Aaron Stone" is the first original series for the channel's new focus: young male TV viewers. The redesigned Disney XD will be unveiled Friday.
Television series like "Hannah Montana" and "Wizards of Waverly Place" have made the Disney Channel the choice of young female viewers.
"Our audacious goal is to become the new destination for boys on television, online, everywhere they interact with media," says Gary Marsh, president of Entertainment for Disney Channel's Worldwide, during an interview at the Universal Hilton Hotel. "Now, not that girls aren't welcome at Disney XD, but what we're trying to do is super-serve that 6- to 14-year-old boy audience in a way that nobody else in this space has."
Disney XD content will have themes of adventure, accomplishment, gaming, music and sports. And it all begins with "Aaron Stone." The title character is an avatar created by 16-year-old Charlie Landers (Kelly Blatz) for the online game "Hero Rising." Landers doesn't realize his skills at playing the game make him a candidate to fight real bad guys.
Blatz, a 21-year-old Burbank native, has appeared in the films "Prom Night" and "April Showers."
Marsh adds that while "Aaron Stone," just like the cable channel, will be aimed at boys, there are certainly entry points for female viewers. That's one reason Tania Gunadi has been cast to play Emma, Charlie's computer-smart next-door neighbor who ends up having just as much action responsibilities as the male counterparts in the series. Gunadi comes to the show after appearing in the Disney Channel movies "Pixel Perfect" and "Go Figure."
The action nature of the "Aaron Stone" role meant the cast had to do some preliminary training.
"Me and Tania had to train for about two weeks in L.A. prior to going to Toronto to shoot the series," says Blatz. "We trained with this guy Koichi Sakamoto, who does a lot of the 'Power Rangers.' And then, when we got there, we didn't have a lot of time to do any training because we were shooting so much.
"So we had to learn things on the spot. It was a lot of martial arts and different stunt work and gymnastics and stuff like that."
Blatz needed some additional training to handle the action parts of the show. He had no trouble with the gaming aspects. He's been an avid gamer most of his life. Unlike his onscreen character, he has been more interested in sports video games.
That Blatz is starring in a television series for Disney puts him in select teen idol company. The young actor doesn't know what to expect.
"People always ask me that question, and I really don't have an answer for it. I hope the show does well, and that kids accept it," Blatz says. "And for me, just being a role model or someone that kids can look up to is what's great about doing the show and what's important for me."
Along with "Aaron Stone," Disney XD will feature the new animated series, "Kid vs. Kat," "Jimmy Two Shoes," "RoboDz" and "Bruno the Great." New episodes of "Phineas and Ferb" and "Yin Yang Yo!" also will in the lineup.
Upcoming new series include the live action skateboarding comedy, "Zeke & Luther," and the animated "Kid Knievel." "The Spectacular Spider-Man," "Batman: The Animated Series," "Superman: The Animated Series" and "Iron Man" will be added later this year.
___
AARON STONE
7 p.m. EST Friday
Disney XD
___
© 2009, The Fresno Bee (Fresno, Calif.).
---
---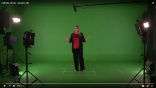 What has Catholic Online been doing lately? We've been busy building some special, in-demand projects for our viewers. God has blessed our ... continue reading
---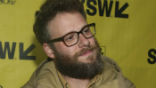 Jewish producer Seth Rogen has staged a pornographic scene that features Jesus having sex with a woman. The scene took place on his ... continue reading
---
---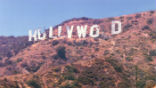 The world is ready for a revolution in television and entertainment. The latest numbers from Hollywood reveal that the film and show ... continue reading
---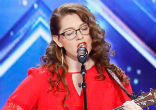 Lives were changed when deaf singer-songwriter Mandy Harvey took the America's Got Talent stage. Her "show-stopping, standing-ovation" ... continue reading
---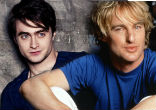 'Miracle Workers," a new television series on TBS, is set to air in 2018. LOS ANGELES, CA (Catholic Online) - Popular actors, Owen Wilson ... continue reading
---