With new ABC show, Cheryl Tiegs hopes to show that beauty is only skin deep
---
McClatchy-Tribune News Service (MCT) - "Pretty is as pretty does" is an old adage one rarely hears these days. But supermodel Cheryl Tiegs still believes it. And she lives it.
Though Tiegs has been a top model since she was 16, she never quite forgot her roots. "I don't know how the business saw it but I personally thought it made a difference what kind of person you were," she says over broiled trout in an Italian restaurant here.
"In fact, I'm German and from Minnesota and I'd come early and stay late if they wanted me to because I was so grateful for the money I was making and the great job. I think over the years _ not to brag _ but I think I did get the reputation of being nice and easy to work with, so then I think people want to work with you."
That perception will be put to the test on Jan. 5 when ABC premieres "True Beauty," a show that pits four gorgeous men and women against each other, all assuming they're being judged simply on their looks. But it's what they are underneath that counts, says Tiegs, who's one of the judges.
"I think true beauty really does have to do with an inner light that does shine," she says. "People ask, 'What is star quality?' I don't know the answer to that, nobody does, but my idea of it is someone who has something to offer. When I finished my formal education (modeling agent) Nina Blanchard said, 'Now that you've finished your formal education the key to beauty is to keep learning, growing, educating yourself.' That's kind of what I've done. And I think that's what an attractive person is. They shine. When they walk in a room you're literally attracted to them because they have something to say, they've done something with their lives, and that's what I kept looking for in contestants, really looking into their eyes to see what was going on."
A lot has been going on for Tiegs, who is a public speaker for health and fitness, sports her own line of skin care products, has authored "The Way to Natural Beauty" and is rearing her 17-year-old son, Zachary.
Tiegs is a veteran of four marriages ("The last one doesn't count, it was so NOT a marriage," she says). But she's still friendly with all four exes, especially her third husband, Tony Peck (Gregory Peck's son), who is her best friend and Zachary's father.
Her twin boys with her fourth husband were born through a surrogate. "My ex has custody of the twins because he's Jewish and he wanted to raise them Jewish. We also have an agreement to keep them out of the press. He was adamant about it, and I said it was fine with me," she explains.
She first tried modeling at the urging of a girlfriend. By then her family had moved to Alhambra, Calif. "I thought she was out of her mind because those people are from another planet and have nothing to do with reality," says Tiegs, who's wearing a black satin unbelted dress with long sleeves.
"And then a small-town agent from Pasadena came to our little group and said, 'Come on up and see me sometime.' But he said that to 12 out of 14 girls. So I was not singled out. I'm the only one who went up there and I worked for free, then for $5 an hour and just did whatever came along. I always thought, 'I'm just going to go as far as I can. And when I can't go any further and finally plateau, then I'll stop."
Painfully shy as a girl, Tiegs would go to dinner parties and not speak a word. "And I thought that was OK. I just listened and absorbed," she says. She's gotten better, she thinks, but is still hopeless at cocktail parties. "I don't know how to get past the superficial and some people can. Hopefully I've grown a little out of that."
She stays in shape with meditation, yoga, walking and avoiding "anything white _ sugar, pasta, bread."
Though she appeared three times on the Sports Illustrated swimsuit edition, her glory moment came when she was 30 and found herself on the cover of Time magazine, "I thought that from that day on if I did nothing else, I could rest on that laurel. I think it's nice to know in life that I'd accomplished something like that, that would be newsworthy. I was the most proud of that."
Having Zachary was another milestone. "When I started this family at 43 I thought, 'Either this is going to make me very old or it's going to keep me young. Children keep you young. They do try your patience but that's OK, it's a way of learning about yourself. They think outside the box. My box, I know exactly what makes me happy. I know what I want to do, and then they come along and it's, 'Why don't we do it this way?'
"If you don't learn and grow from that and become a better person I don't know what to say because you really have to dig deep."
(EDITORS: STORY CAN END HERE)
___
It's not enough that "American Idol" is America's No. 1 TV show _ now it will have its very own attraction at Walt Disney World come January. Hopefuls will go through the audition process and perform in front of a live crowd, just like their favorite contestants on the TV show. Wannabes will sing for a Disney's Hollywood Studios producer for the chance to be cast in a theme park show. The person with the most votes will compete in an end-of-day Grand Finale show at Walt Disney World, and the winner of the Grand Finale show will receive a guaranteed reservation for a future regional stadium audition _ to ensure no waiting in long lines _ for the "American Idol" TV show.
___
Howie Mandel and his son, Alex, are costarring in a new reality show, "Howie Do It," premiering Jan. 9 on NBC. It's a new take on the old "prank" show where people think they're trying out for a reality show or a television gig and are really involved in another sort of caper. Mandel says he got the idea from the old "Candid Camera." "It was my inspiration and that's the first time I actually ever saw anything on TV and was inspired as far as comedy is concerned," he says. "You know, I have never been one to be entertained so much by a joke or even by an act.
"But that was the first time where something was really funny because it was real, like I was in on this joke. And I was watching real people in these awkward situations. And that sparked me so much and I never had any inkling or thought of even getting into show business, but even as a kid, everything I was ever expelled for, hit for, punished for is what this show is about."
Mandel says he was expelled from school for hiring a contractor to build an addition to the library. "Obviously, I didn't have the authority, but for me it wasn't the addition that was going to be _ the bids that were (coming) _ the humor was the getting caught for it and having people very seriously trying to explain to me that ... I didn't have the authority to do so."
___
All of a sudden everyone's into dance. We have "Dancing with the Stars," "So You Think You Can Dance" and now the "Superstars of Dance" due on NBC Jan. 4. Nigel Lythgoe, producer of "So You Think You Can Dance" is behind this one too. But this will be different, he says. "This is professionals that have been doing it, have made their living through it. A lot of them are world champions in their specific genre, and it's a lot of different cultures coming together."
Lythgoe says his favorite kind of dancing is ballroom dancing. "I love ballroom _ to watch ballroom. I trained in it as a kid. I'm not particularly great at it. I've always managed to tread on my wife's toes, which is probably why she's divorcing me, actually."
___
© 2008, McClatchy-Tribune Information Services.
---
---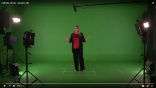 What has Catholic Online been doing lately? We've been busy building some special, in-demand projects for our viewers. God has blessed our ... continue reading
---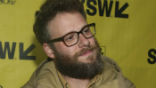 Jewish producer Seth Rogen has staged a pornographic scene that features Jesus having sex with a woman. The scene took place on his ... continue reading
---
FREE Catholic Classes Pick a class, you can learn anything
---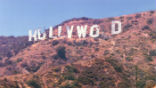 The world is ready for a revolution in television and entertainment. The latest numbers from Hollywood reveal that the film and show ... continue reading
---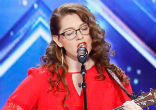 Lives were changed when deaf singer-songwriter Mandy Harvey took the America's Got Talent stage. Her "show-stopping, standing-ovation" ... continue reading
---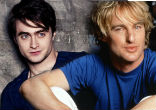 'Miracle Workers," a new television series on TBS, is set to air in 2018. LOS ANGELES, CA (Catholic Online) - Popular actors, Owen Wilson ... continue reading
---