"Hard as Nails," Dec. 17, HBO
---
NEW YORK (CNS) -- Justin Fatica, an intensely devout 28-year-old Catholic lay minister, combines the zeal of an apostle with the methods of a Marine drill instructor in his work with young people.
A documentary look at Fatica's passionate and controversial approach to teen ministry, "Hard as Nails," takes its title from the name of the outreach group Fatica helped to found in 2002. This absorbing profile of a thoroughly original figure, directed by David Holbrooke, premieres Monday, Dec. 17, 8-9:30 p.m. EST on the HBO pay-cable channel.
As his organization's logo -- a cross adorned with two red boxing gloves -- clearly indicates, Fatica's version of Christianity is not for the fainthearted. His preaching style is loud, dynamic and confrontational.
In his talks, Fatica emphasizes the sufferings of Christ as the ultimate expression of God's self-emptying love for us and as the only antidote for the many ills his young listeners are themselves enduring. Since these problems include drug addiction, self-mutilation, incestuous abuse and suicidal thoughts, the response Fatica elicits is often deeply emotional, with many in the audience reduced to tears.
Fatica, whose own conversion came about as the result of having fathered a child out of wedlock -- a child whose fate is unknown to him -- is unusually frank in his discussions of sexual matters. In keeping with Catholic teaching, he portrays human sexuality as a gift from God, one which must be cherished rather than misused.
Along with his straightforward talk and his willingness to preach to anyone, anywhere (he is shown engaging passersby on the streets of New York City, at least one of whom replies with a volley of obscene abuse), Fatica also demonstrates a flair for the dramatic. One of his routine exercises, for instance, involves being repeatedly struck in the back with a metal chair while he talks about Christ's sacrificial love.
Training sessions for those who want to join the movement are similarly tough. Each new member is blindfolded and must carry a life-size wooden cross while being insulted and mocked, as Jesus was.
Radical procedures such as these have stirred controversy, and the film indicates that Hard as Nails has been "banned" by the Diocese of Burlington, Vt., following a school presentation there for which there was insufficient preparation. (A spokesman for the diocese, readily acknowledging the good aspects of the group's work, characterized the situation more as an informal cooling-off period.) Fatica remains undaunted, and his ministry is shown making its first international presentation on the island of Barbados.
As the portrait of a young, daring and deeply committed spiritual leader, "Hard as Nails" should appeal even to non-Catholic viewers with an interest in matters of faith. Given the above-referenced obscenities and unvarnished sexual talk, as well as the use of some crude terms, however, parents will need to weigh the positive effect of Fatica's message, in this primarily adult film, against these more worrisome elements.
---
Copyright (c) 2007 Catholic News Service/U.S. Conference of Catholic Bishops
---
---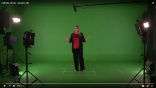 What has Catholic Online been doing lately? We've been busy building some special, in-demand projects for our viewers. God has blessed our ... continue reading
---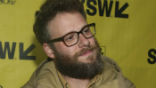 Jewish producer Seth Rogen has staged a pornographic scene that features Jesus having sex with a woman. The scene took place on his ... continue reading
---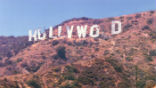 The world is ready for a revolution in television and entertainment. The latest numbers from Hollywood reveal that the film and show ... continue reading
---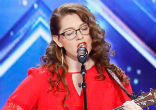 Lives were changed when deaf singer-songwriter Mandy Harvey took the America's Got Talent stage. Her "show-stopping, standing-ovation" ... continue reading
---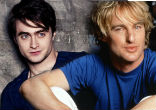 'Miracle Workers," a new television series on TBS, is set to air in 2018. LOS ANGELES, CA (Catholic Online) - Popular actors, Owen Wilson ... continue reading
---