Hi readers, it seems you use Catholic Online a lot; that's great! It's a little awkward to ask, but we need your help. If you have already donated, we sincerely thank you. We're not salespeople, but we depend on donations averaging $14.76 and fewer than 1% of readers give.
If you donate just $5.00, the price of your coffee, Catholic Online School could keep thriving.
Thank you.
Help Now >
What 2017 releases will YOU watch this summer? - A FULL LIST of summer releases
Which movies do YOU want to see?
This summer some pretty amazing movies are going to hit theaters, so which ones are YOU excited about?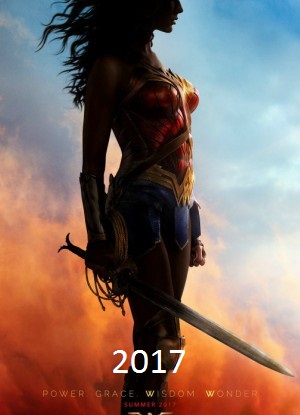 What amazing films will hit theaters this summer?
LOS ANGELES, CA (Catholic Online) - Some are highly anticipated, while others aren't known at all, so here is a list of every 2017 summer release and a brief synopsis provided by their production companies.
Please remember, release dates are subject to change.
APRIL 28
Below Her Mouth
A fashion editor finds herself drawn into a steamy affair with another woman. With Natalie Krill, Sebastian Pigott, Erika Linder. Written by Stephanie Fabrizi. Directed by April Mullen. - Gunpowder & Sky
The Black Room
A couple discover an evil, lustful presence inhabiting the basement of their new home. With Natasha Henstridge, Luke Hassel, Lin Shaye, Dominique Swain. Written and directed by Rolfe Kanefsky. - Cleopatra Entertainment
Black Rose
The LAPD recruits a Russian police officer to help hunt a serial killer. With Alexander Nevsky, Kristanna Loken, Adrian Paul, Robert Davi, Matthias Hues. Written by Brent Huff, George Saunders. Directed by Nevsky. - ITN Distribution
Casting JonBenét
Meta-documentary by Kitty Green on the 1996 killing of 6-year-old JonBenét Ramsey. - Netflix
The Circle
A young woman experiences success at the world's largest technology and social media company and is encouraged to live her life completely in the open. With Emma Watson, Tom Hanks, John Boyega, Patton Oswalt, Bill Paxton, Karen Gillan, Ellar Coltrane. Written and directed by James Ponsoldt, based on the novel by Dave Eggers. - STX Entertainment
Citizen Jane: Battle for the City
ocumentary explores the mid-20th-century battles between urbanization critic and activist Jane Jacobs and New York master builder Robert Moses. Directed by Matt Tyrnauer. - Sundance Selects
Danger Close
Female war correspondent Alex Quade chronicles the stories of U.S. Special Operations Forces in the third film in the "Heroes of Valor" docu-action series. Featuring Wendy R. Anderson. Written by Eli Baldridge and Quade. Directed by Christian Tureaud and David Salzberg. - Gravitas Ventures
A Dark Song
In a cabin in northern Wales, two lost souls experiment with black magic. With Steve Oram, Catherine Walker. Written and directed by Liam Gavin. - IFC Midnight
Displacement
A physics student time travels as she attempts to solve her boyfriend's murder. With Courtney Hope, Bruce Davison, Susan Blakely, Sarah Douglas, Lou Richards, Karan Oberoi, Christopher Backus. Written and directed by Kenneth Mader. - Arcadia Releasing Group
Grey Lady
A Boston homicide detective hunts his partner's killer on Nantucket Island. With Eric Dane, Natalie Zea, Adrian Lester, Carolyn Stotesbery, Chris Meyer, Rebecca Gayheart. Written and directed by John Shea. - Beacon Pictures/Broadvision Entertainment
Hi readers, it seems you use Catholic Online a lot; that's great! It's a little awkward to ask, but we need your help. If you have already donated, we sincerely thank you. We're not salespeople, but we depend on donations averaging $14.76 and fewer than 1% of readers give.
If you donate just $5.00, the price of your coffee, Catholic Online School could keep thriving.
Thank you.
Help Now >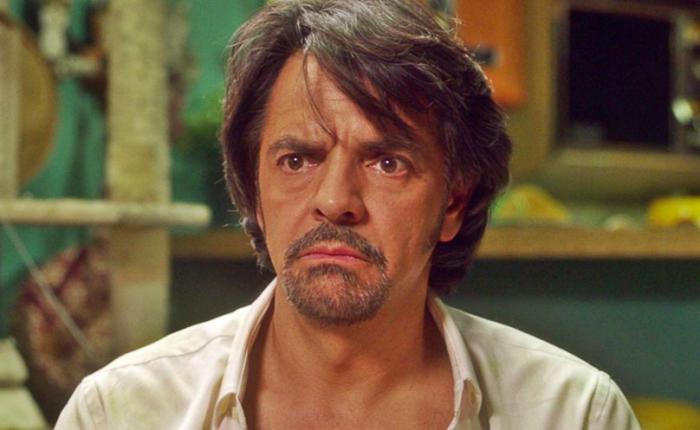 How to be a Latin Lover.
How to Be a Latin Lover
Eugenio Derbez stars as a struggling middle-aged gigolo forced to move in with his sister and nephew. With Salma Hayek, Rob Lowe, Kristen Bell, Raquel Welch, Rob Corddry, Rob Riggle, Michael Cera, Raphael Alejandro. Written by Chris Spain, Jon Zack. Directed by Ken Marino. - Pantelion
The King's Case Note
During Korea"s Joseon Dynasty, King Yejong and his assistant investigate rumors that there will be an attempt on the throne. With Lee Sun-kyun, Ahn Jae-hong. Written by Kang Hyun-sung. Directed by Moon Hyung-sung. - CJ Entertainment
LA92
The Los Angeles uprising after the Rodney King verdict is explored through archival footage in this documentary marking the 25th anniversary. Directed by Daniel Lindsay, T.J. Martin. - National Geographic
One Week and a Day
At the end of the traditional Jewish mourning period after the death of his son, a middle-aged Israeli man chooses to see what makes life meaningful rather than return to his regular routine. With Shai Avivi, Evgenia Dodina, Tomer Kapon. Written and directed by Asaph Polonsky. - Oscilloscope Laboratories
Rupture
A single mom is abducted and learns she has a genetic abnormality that could cause her true alien nature to be revealed. With Noomi Rapace, Michael Chiklis, Peter Stormare, Kerry Bishe. Written by Steven Shainberg and Brian Nelson. Directed by Shainberg. - AMBI Media Group
Slack Bay
An eccentric family spend its summer in a coastal villa in early 20th century France. With Juliette Binoche, Fabrice Luchini, Valeria Bruni Tedeschi. Written and directed by Bruno Dumont. - Kino Lorber
Sleight
A young street magician must use his mystical ways to rescue his kidnapped sister. With Jacob Latimore, Storm Reid, Seychelle Gabriel, Dulé Hill, Sasheer Zamata, Cameron Esposito. Written and directed by J.D Dillard. - BH Tilt
Voice From the Stone
A young nurse in 1950s Tuscany believes the wealthy young mute she cares for is possessed by something within the walls of an isolated castle. With Emilia Clarke, Marton Csokas. Written by Andrew Shaw, based on a novel by Silvio Raffo. Directed by Eric D. Howell. - Momentum Pictures
MAY 5
Bang! The Bert Berns Story
Biographical documentary on the songwriter and record producer whose hits included "Twist and Shout," "Hang on Sloopy," "Here Comes the Night" and "Piece of My Heart." Narrated by Steve Van Zandt. Featuring Ronald Isley, Ben E. King, Solomon Burke, Van Morrison, Keith Richards, Paul McCartney. Directed by Brett Berns and Bob Sarles. - Abramorama
FREE Catholic Classes Pick a class, you can learn anything
Chuck
Liev Schreiber stars as Chuck Wepner, the underdog boxer who inspired "Rocky." With Naomi Watts, Elisabeth Moss, Ron Perlman, Jim Gaffigan, Michael Rapaport, Pooch Hall, Morgan Spector. Written by Jeff Feuerzeig, Jerry Stahl, Michael Cristofer, Schreiber. Directed by Philippe Falardeau. - IFC Films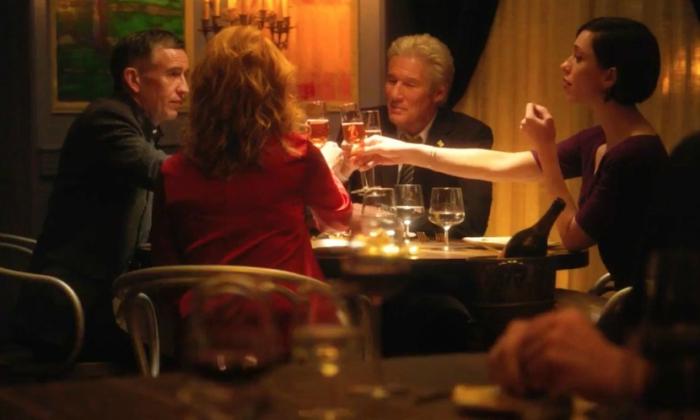 The Dinner.
The Dinner
A gubernatorial candidate, his estranged brother and their wives confront a terrible crime committed by their teenage sons. With Rebecca Hall, Chloë Sevigny, Richard Gere, Laura Linney, Steve Coogan. Written and directed by Oren Moverman, based on a novel by Herman Koch. - The Orchard
Guardians of the Galaxy Vol. 2
Filmmaker James Gunn delivers Mixtape #2 as the team explores the mystery of Peter Quill's heritage and fights galactic baddies. With Chris Pratt, Zoe Saldana, Dave Bautista, Vin Diesel, Bradley Cooper, Michael Rooker, Karen Gillan, Pom Klementieff, Elizabeth Debicki, Chris Sullivan, Sean Gunn, Tommy Flanagan, Laura Haddock, Sylvester Stallone, Kurt Russell. - Walt Disney Pictures
Julian Schnabel: A Private Portrait
The life and work of the painter and filmmaker are chronicled in this documentary. Featuring Mary Boone, Jeff Koons, Vito Schnabel, Willem Dafoe, Bono. Directed by Pappi Corsicato. - Cohen Media Group
The Lovers
Debra Winger and Tracy Letts star as a long-married couple whose serious affairs with other people rekindle a spark in their own relationship. With Aidan Gillen, Melora Walters, Tyler Ross, Jessica Sula. Written and directed by Azazel Jacobs. - A24
Obit
Documentary on the work of the New York Times obituary writers. Written and directed by Vanessa Gould. - Kino Lorber
Panique
A voyeur is framed for murder by a young lady in this restored version of the 1946 adaptation of Georges Simenon's "Mr. Hire's Engagement." With Michel Simon, Viviane Romance, Paul Bernard, Max Dalban. Written by Julien Duvivier, Charles Spaak. Directed by Duvivier. - Rialto Pictures
Risk
Oscar-winning filmmaker Laura Poitras' documentary on Julian Assange. - Neon
Take Me
Pat Healy directs and stars in a black comedy about a man who specializes in simulated abductions. With Taylor Schilling. Written by Mike Makowsky. - The Orchard
3 Generations
Elle Fanning, Naomi Watts and Susan Sarandon star as a family living under one roof in New York adjusting to a teen's decision to transition from female to male. Written by Nikole Beckwith. Directed by Gaby Dellal. - Weinstein Company
Black site Delta
Cam Gigandet stars as the leader of a "Dirty Dozen" band of military prisoners who must fight off a terrorist attack on the remote "black site" prison where they're being held, which, unknown to them, is a cover for a secret drone control facility. - XLrator Media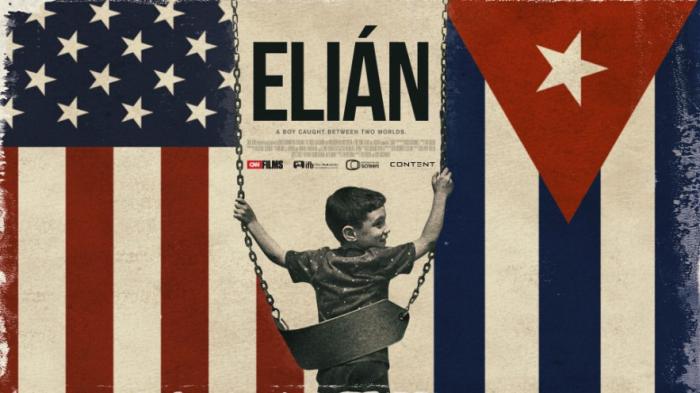 Elian
ELIÁN
A documentary based on the true story of Elián Gonzalez, who was found floating in the Florida Straits alone after his mother drowned after attempting to seek refuge in the U.S. The 5-year-old suddenly found himself in the midst of an intense custody battle between his father in Cuba and relatives in Miami. It led to Fidel Castro's involvement and the U.S. Hear him tell his story in this powerful documentary - Tribeca Film Festival
MAY 12
Burden
Artist Chris Burden, whose work included dangerous stunts, iconic sculptures and installations, and the vintage streetlights outside LACMA, is profiled in this documentary. Directed by Timothy Marrinan & Richard Dewey. - Magnolia Pictures
Harold and Lillian: A Hollywood Love Story
Documentary recounts the romantic and creative partnership of storyboard artist Harold Michelson and film researcher Lillian Michelson. Featuring Danny DeVito, Mel Brooks, Francis Ford Coppola. Directed by Daniel Raim. -Zeitgeist Films
King Arthur: Legend of the Sword
A new imagining of the Excalibur myth finds Arthur once more searching for his rightful place in the kingdom. With Charlie Hunnam, Astrid Berg&‼egrave;s-Frisbey, Djimon Hounsou, Aidan Gillen, Jude Law, Eric Bana. Written by Joby Harold and Guy Ritchie & Lionel Wigram; story by David Dobkin and Joby Harold. Directed by Ritchie. - Warner Bros.
Like Crazy
Two women find deep friendship at an Italian mental hospital and help each other navigate in the real world when they inadvertently gain their freedom. With Valeria Bruni Tedeschi, Micaela Ramazzotti. Written and directed by Paolo Virzi. - Strand Releasing
Lowriders
An East L.A. street artist feels caught between the old-school car culture of his father and ex-con brother and his own means of self-expression. With Gabriel Chavarria, Demián Bichir, Eva Longoria, Theo Rossi, Melissa Benoist, Tony Revolori. Written by Cheo Hodari Coker & Elgin James. Directed by Ricardo de Montreuil. - Telemundo Films/BH Tilt
Paris Can Wait
A Frenchman restores the love of life for a neglected American wife. With Diane Lane, Arnaud Viard, Alec Baldwin. Written and directed by Eleanor Coppola. - Sony Pictures Classics
Snatched
Amy Schumer stars as an impulsive young woman who recruits her rigid mother, played by Goldie Hawn, for a jungle vacation. With Joan Cusack, Ike Barinholtz, Wanda Sykes, Christopher Meloni. Written by Katie Dippold. Directed by Jonathan Levine. - 20th Century Fox
The Wall
Two U.S. soldiers are trapped with only a crumbling structure between them and an Iraqi sniper. With Aaron Taylor-Johnson, John Cena. Written by Dwain Worrell. Directed by Doug Liman. - Amazon Studios/Roadside Attractions
Whisky Galore!
Residents of a Scottish island attempt to liberate 50,000 cases of whisky from a stranded ship in this remake of the 1949 Alexander Mackendrick comedy. With Eddie Izzard, Ellie Kendrick, James Cosmo. Written by Peter McDougall, based on the novel by Compton Mackenzie. Directed by Gillies MacKinnon. - Arrow Films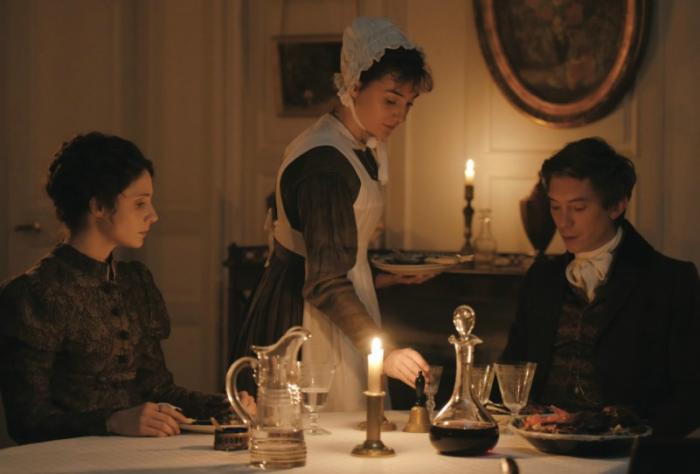 A Woman's Life.
A Woman's Life
A young woman's privileged life in 19th century Normandy is slowly eroded by her husband's unfaithfulness and pressure from family and community. With Judith Chemla, Jean-Pierre Darroussin, Yolande Moreau, Swann Arlaud. Written by Stéphane Brizé and Florence Vignon, based on a novel by Guy de Maupassant. Directed by Brizé. Kino Lorber
Angkor Awakens: A Portrait of Cambodia
A moving psychological portrait of Cambodia decades after a devastating genocide, examining how baksbat (Khmer for "broken courage") continues to impact modern Cambodia. - PhotoSynthesis
Get Me Roger Stone
A moving documentary on Roger Stone, a fixture of republican politics since the 1970s. He has a notorious reputation and is successful in underhanded politicking - But now, with Donald trump's ascention to the White House, Stone admits some shocking political webbing. - Tribeca Film Festival
Violet
A stepdaughter takes revenge on her gangster stepfather when she realizes he's the one who killed her mother. But we find out that love is always has a dark side and a twist that we never can anticipate. - Ryan Bruce Levey Film Distribution
MAY 19
Alien: Covenant
The crew of a colony ship makes a terrifying discovery after landing on what seems to be an uncharted paradise on the far side of the galaxy. With Michael Fassbender, Katherine Waterston, Billy Crudup, Danny McBride, Demián Bichir. Written by John Logan. Directed by Ridley Scott. -20th Century Fox
The Commune
An affair threatens the idealistic cooperative an upscale Copenhagen couple establish in their home. With Ulrich Thomsen, Trine Dyrholm, Fares Fares. Written by Tobias Lindholm, Thomas Vinterberg. Directed by Vinterberg. - Magnolia Pictures
Diary of a Wimpy Kid: The Long Haul
The family takes a road trip and Greg schemes to become famous as a new cast takes over for the fourth installment based on Jeff Kinney's comic youth novels. With Jason Ian Drucker, Charlie Wright, Owen Asztalos, Tom Everett Scott, Alicia Silverstone. Written by Kinney and director David Bowers. - 20th Century Fox
Everything, Everything
An 18-year-old woman, confined to her house in a protected environment because of an illness, forms an attachment to the boy next door and yearns to experience the outside world. With Amandla Stenberg, Nick Robinson, Ana De La Reguera, Anika Noni Rose. Written by J. Mills Goodloe, based on the book by Nicola Yoon. Directed by Stella Meghie. - Warner Bros./MGM
Hell on Earth: The Fall of Syria and the Rise of Isis
Directors Sebastian Junger and Nick Quested map the region's turmoil in this documentary. - National Geographic
Last Men in Aleppo
Verité documentary follows three "White Helmets" - volunteer first responders who rush in to some of the most dangerous areas in Syria. Directed by Feras Fayyad, Steen Johannessen. Grasshopper Film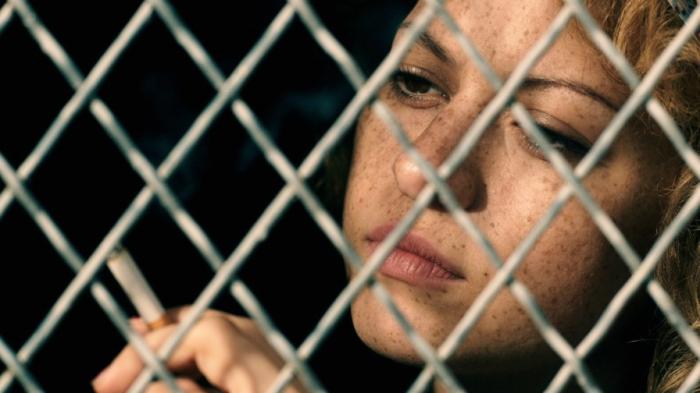 Paint it Black
Paint It Black
The suicide of a young artist brings together his girlfriend and mother as they confront their grief. With Janet McTeer, Alia Shawkat, Rhys Wakefield, Nancy Kwan, Emily Rios, Alfred Molina. Written by Amber Tamblyn, Ed Dougherty, based on the novel by Janet Fitch. Directed by Amber Tamblyn. - Imagination Worldwide
The Wedding Plan
The nuptials are set, but an Orthodox woman has only one month to find a groom. With Noa Koler, Amos Tamam, Oz Zehavi. Written and directed by Rama Burshtein. In Hebrew with English subtitles. (1:50) NR. - Roadside Attractions
If You're Not in the Obit, Eat Breakfast
"What's the secret to living into your 90s - and loving every minute of it?" Irrepressible writer-comedian Carl Reiner, who shows no signs of slowing down at 94, tracks down celebrated nonagenarians, and a few others over 100, to show how the twilight years can truly be the happiest and most rewarding. - HBO Documentary Films
MAY 26
Afterimage
A renowned and uncompromising artist struggles against authoritarianism in post-World War II Communist Poland in director Andrzej Wajda's final film. With Boguslaw Linda. Written by Andrzej Mularczyk. - Film Movement
Baywatch
Dwayne Johnson steps into the formidable flip flops of David Hasselhoff as lifeguard Mitch Buchanan in this adaptation of the 1990s TV series. With Zac Efron, Priyanka Chopra, Alexandra Daddario, Jon Bass, Kelly Rohrbach, Ilfenesh Hadera. Written by Damian Shannon & Mark Swift, story by Jay Scherick & David Ronn and Thomas Lennon & Robert Ben Garant, based on the series created by Michael Berk & Douglas Schwartz and Gregory J. Bonann. Directed by Seth Gordon. - Paramount Pictures
Long Strange Trip
The 30-year trek of the Grateful Dead as their organic approach to touring and getting the word out turned them into one of the most successful and popular live acts in rock 'n roll is chronicled in this documentary. Featuring Jerry Garcia, Mickey Hart, Bill Kreutzmann, Phil Lesh, Bob Weir. Directed by Amir Bar-Lev. - Amazon Studios
Manifesto
Cate Blanchett plays multiple roles in a series of vignettes inspired by artist manifestos. Written and directed by Julian Rosefeldt. - FilmRise
Please don't scroll past this. We interrupt your reading to humbly ask you to defend Catholic Online School's independence. 98% of our readers don't give; they look the other way. If you are an exceptional reader who has already donated, we sincerely thank you. If you donate just $10.00, or whatever you can, Catholic Online School could keep thriving for years. Most people donate because Catholic Online School is useful. If Catholic Online School has given you $10.00 worth of knowledge this year, take a minute to donate. Show the world that access to Catholic education matters to you. Thank you.
Help Now >
Pirates of the Caribbean: Dead Men Tell No Tales
Captain Jack is down-on-his-luck and his survival depends on an alliance with an attractive astronomer and a Royal Navy sailor. With Johnny Depp, Javier Bardem, Brenton Thwaites, Kaya Scodelario, Kevin R. McNally, Golshifteh Farahani, David Wenham, Stephen Graham and Geoffrey Rush. Written by Jeff Nathanson, story by Nathanson and Terry Rossio. Directed by Joachim Rønning and Espen Sandberg. - Walt Disney Pictures
Wakefield
Bryan Cranston stars as a successful but overwhelmed businessman whose disappearance is not what it appears. With Jennifer Garner, Jason O'Mara, Beverly D'Angelo, Ian Anthony Dale, Pippa Bennett-Warner, Isaac Leyva, Victoria Bruno, Ellery Sprayberry, Tracey Walter. Written and directed by Robin Swicord. - IFC Films
War Machine
A four-star U.S. general is charged with ending the country's involvement in Afghanistan. With Brad Pitt, Ben Kingsley, Tilda Swinton, Topher Grace, Anthony Michael Hall, Will Poulter, Keith Stanfield. Written and directed by David Michod, based on the book "The Operators: The Wild and Terrifying Inside Story of America's War in Afghanistan" by Michael Hastings. - Netflix
media id="25977"]
Berlin Syndrome
A passionate holiday romance leads to an obsessive relationship, when an Australian photojournalist wakes one morning in a Berlin apartment and is unable to leave. - Vertical Entertainment
Black Butterfly
Outside a mountain town grappling with a series of abductions and murders, Paul (Antonio Banderas), a reclusive writer, struggles to start what he hopes will be a career-saving screenplay. After a tense encounter at a diner with a drifter named Jack (Jonathan Rhys Meyers), Paul offers Jack a place to stay-and soon the edgy, demanding Jack muscles his way into Paul's work. As a storm cuts off power to the isolated cabin, the two men begin a jagged game of one-upmanship that will bring at least one tale to an end. - Lionsgate Premiere
Drone
Ideologies collide with fatal results when a military drone contractor meets an enigmatic Pakistani businessman. - Screen Media Films
Legion of Brothers
Afghanistan, immediately post-9/11: Small teams of Green Berets arrive on a series of secret missions to overthrow the Taliban. What happens next is equal parts war origin story and cautionary tale, illuminating the nature and impact of 15 years of constant combat, with unprecedented access to U.S. Special Forces. - Gravitas Ventures
Spirit Game: Pride of a Nation
The documentary follows The Iroquois Nationals Lacrosse Team on the road as they compete in the 2015 World Box Lacrosse Championships. For the first time ever, the Championship Games were held on an Indian Reservation, in Onondaga in upstate New York, the Capitol of the Iroquois Confederacy. - Written by Chris Brewster - XLrator  Media
MAY TBD
The Penguin Counters
Ray Naveen reveals the penguin populations to the world in this stirring documentary. The film follows field biologists through Antarctica as they track the impact of climate change and count penguin populations. - First Run Features
JUNE 2
The B-Side
Director Errol Morris profiles portrait photographer Elsa Dorfman through her work with the Polaroid Land 20x24 camera and her Cambridge, Mass., studio, where she captured families, Beat poets, rock stars and Harvard standouts. - Neon
Band Aid
A young couple attempt to work their marital woes out by starting a band and turning their fights into songs. With Adam Pally, Fred Armisen, Susie Essman, Hannah Simone, Ravi Patel, Jorma Taccone, Jesse Williams, Brooklyn Decker, Jaime Chung, Chris D'Elia, Colin Hanks. Written and directed by Zoe Lister-Jones. - IFC Films
Captain Underpants: The First Epic Movie
Animated adaptation of the hit illustrated book series by Dav Pilkey about a pair of wildly imaginative boys and their creation of a not-so-bright superhero. Voices by Kevin Hart, Ed Helms, Thomas Middleditch, Nick Kroll, Jordan Peele, Kristen Schaal. Written by Nicholas Stoller. Directed by David Soren. - 20th Century Fox/DreamWorks Animation
Churchill
Brian Cox stars as the British prime minister in the tense days leading up to the D-Day invasion. With Miranda Richardson, John Slattery, Julian Wadham, James Purefoy, Ella Purnell, Richard Durden. Written by Alex von Tunzelmann. Directed by Jonathan Teplitzky. - Cohen Media Group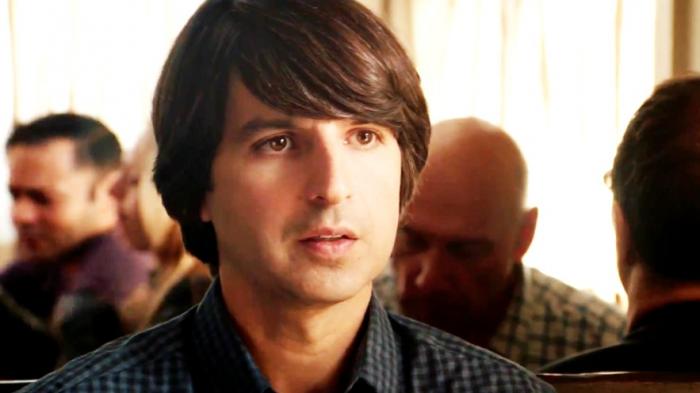 Dean
Dean
Demetri Martin writes, directs and stars with Kevin Kline as a father-and-son dealing with grief and attendant life changes. With Gillian Jacobs. - CBS Films
The Exception
During WWII, a German soldier is sent to occupied Holland to monitor espionage surrounding the exiled Kaiser Wilhelm II. With Christopher Plummer, Jai Courtney, Lily James. Written by Simon Burke, based on a novel by Alan Judd. Directed by David Leveaux. - A24
Funeral Parade of Roses
A love triangle emerges in the drag queen bars of Tokyo in this restoration of writer-director Toshio Matsumoto's 1969 drama. With Pîtâ, Osamu Ogasawara, Yoshimi Jô. Cinelicious Pictures
I, Daniel Blake
A Newcastle carpenter with a heart condition battles government bureaucracy after he is denied benefits and aids a struggling single mom with two children. Winner of the Palme d'Or at the 2016 Cannes Film Festival. With Dave Johns, Hayley Squires. Written by Paul Laverty. Directed by Ken Loach. - Sundance Selects
Maurice
A pre-World War I Cambridge man battles his homosexual urges in this 1987 adaptation of the E.M. Forster novel by producer Ismail Merchant and director James Ivory. With James Wilby, Hugh Grant, Rupert Graves, Ben Kingsley, Phoebe Nicholls. Written by Kit Hesketh-Harvey and Ivory. - Cohen Media Group
Maurizio Cattelan: Be Right Back
The art world's enfant terrible is followed from his early years through a recent Guggenheim retrospective. Directed by Maura Axelrod. - Bond/360
Past Life
Two sisters in 1977 Jerusalem probe their stern father's unspoken experiences in World War II Poland. With Nelly Tagar, Joy Rieger, Doron Tavory and Evgenia Dodina. Written and directed by Avi Nesher. - Samuel Goldwyn Films
Sámi Blood
In 1930s Sweden, an indigenous teenage girl feels the sting of racism and vows to escape. With Lene Cecilia Sparrok, Mia Erika Sparrok, Maj-Doris Rimpi. Written and directed by Amanda Kernell. - Synergetic Distribution
Wonder Woman
The Amazonian princess gets her own movie and leaves her island paradise to fight a war to end all wars. With Gal Gadot, Chris Pine, Robin Wright, Danny Huston, David Thewlis, Connie Nielsen, Elena Anaya, Ewen Bremner, Lucy Davis, Lisa Loven Kongsli, Eugene Brave Rock, SaĂŻd Taghmaoui. Written by Allan Heinberg, story by Zack Snyder & Allan Heinberg and Jason Fuchs, based on characters from DC. Wonder Woman created by William Moulton Marston. Directed by Patty Jenkins. - Warner Bros.
All About the Money
Two "down on their luck" buddies are convinced by a third to take a vacation. Only after landing in the third world country do they realize that they are there to attempt to capture the United States' most wanted criminal - with no military training. - Gravitas Ventures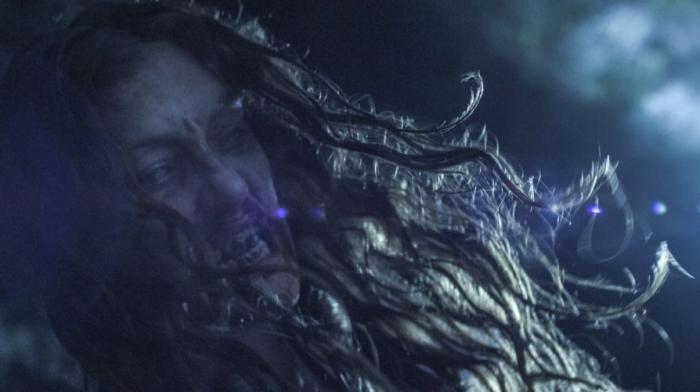 Dark Signal
Dark Signal
The spirit of a murdered girl returns with a message for the staff of a local radio station. - XLrator Media
JUNE 9
Abacus: Small Enough to Jail
Documentary on the Chinese immigrant Sung family, owners of the only U.S. bank to face criminal charges stemming from the 2008 financial crisis. Directed by Steve James. - PBS Films
As Good as You
A writer deals with the death of her wife, a deep desire to become a mother and falls into a love triangle with her two best friends. With Laura Heisler, Bryan Dechart, Annie Potts, Raoul Bhaneja, Anna Fitzwater. Written by Gretchen M. Michelfeld. Directed by Heather de Michele. - First Run Features
Beatriz at Dinner
Writer Mike White and director Miguel Arteta reteam for a satire about a dinner party where a successful immigrant health practitioner butts heads with a smug billionaire. With Salma Hayek, John Lithgow, Chloë Sevigny, Connie Britton, David Warshofsky, Amy Landecker, Jay Duplass, John Early. - Roadside Attractions
The Hero
A washed-up western actor changes his priorities after a cancer diagnosis. With Sam Elliott, Laura Prepon, Krysten Ritter, Nick Offerman, Katharine Ross. Written by Brett Haley, Marc Basch. Directed by Haley. - The Orchard
I Love You Both
Adult brother and sister twins confront their lack of emotional development when they date the same man. With Lucas Neff, Artemis Pebdani, Angela Trimbur. Written by Kristin Archibald and Doug Archibald. Directed by Doug Archibald. - Magnolia Pictures
It Comes at Night
Writer-director Trey Edward Shults follows "Krisha" with a dystopian horror story about a man and his family under siege. With Joel Edgerton, Riley Keough, Christopher Abbott, Carmen Ejogo and Kelvin Harrison Jr. - A24
Megan Leavey
A Marine corporal trains and bonds with a combat dog as they deploy to Iraq and complete more than 100 missions before being injured by an IED explosion. With Kate Mara, Edie Falco, Ramón Rodríguez, Bradley Whitford and Common. Written by Pamela Gray, Annie Mumolo, Tim Lovestedt. Directed by Gabriela Cowperthwaite. - Bleecker Street
The Mummy
Tom Cruise stars in this reboot about an ancient princess, denied her destiny, who awakens in the present but brings with her the malevolent past. With Sofia Boutella, Annabelle Wallis, Jake Johnson, Courtney B. Vance, Russell Crowe. Written by Jon Spaihts, Christopher McQuarrie. Directed by Alex Kurtzman. - Universal Pictures
My Cousin Rachel
An Englishman develops complicated feelings for his beautiful cousin, whom he suspects of murder. With Rachel Weisz, Sam Claflin, Holliday Grainger, Iain Glen, Pierfrancesco Favino. Written and directed by Roger Michell, based on the novel by Daphne du Maurier. - Fox Searchlight
Night School
Three Indianapolis high school students persevere toward their diplomas in this documentary. Directed by Andrew Cohn. - Oscilloscope Laboratories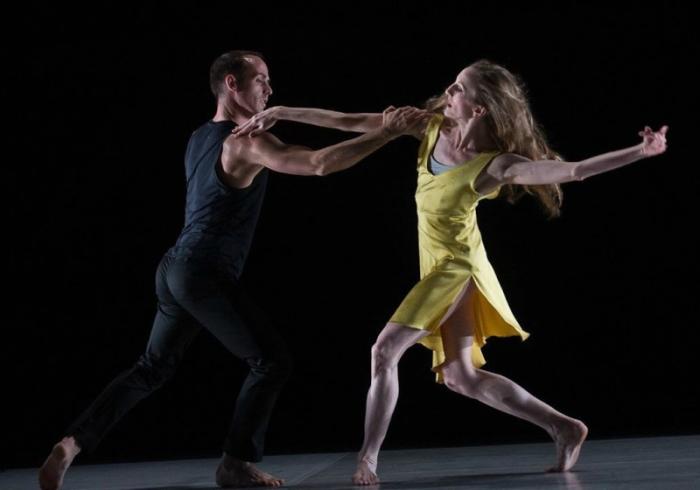 Restless Creature: Wendy Whelan
Restless Creature: Wendy Whelan
Documentary profiles the prima ballerina as she prepares to leaves the New York City Ballet after three decades. Directed by Linda Saffire and Adam Schlesinger. - Abramorama
The Skyjacker's Tale
Documentary on Ishmael Muslim Ali, who escaped to Cuba in 1984 after being convicted of a mass killing in the Virgin Islands. Featuring Isabella Carr, Bradley Gordon, Martin Huss. Written and directed by Jamie Kastner. - Strand Releasing
Awakening the Zodiac
The story follows a down-on-their-luck couple who discovers a serial killer's film reels. -Vertical Entertainment
Camera Obscura
Former war photographer with ghosts of his own, Jack (Christopher Denham) celebrates a birthday and his girlfriend Claire (Nadja Bobyleva) gives him an old camera. He spends the day wandering around town taking photos. When he gets them developed, he is shocked to see a dead body in each roll - bodies that were not there when he took the photos. Jack realizes these are pictures of future events. He attempts to stop the seemingly inevitable, when his girlfriend appears in one of his photographs. Can he save her? - Gravitas Ventures
Hunter's Prayer
An assassin helps a young woman avenge the death of her family. - Saban Films/Lionsgate
Jasmine
Jasmine stars Jason Tobin (#1 Serial Killer) in another creepy role as successful Hong Kong businessman, Leonard, one year after his wife's murder and becomes obsessed with a mysterious stranger he thinks killed his wife. Now he travels the world trying to find this stranger as people keep dying everywhere he goes. - Indican Pictures
Lucky
The spiritual journey of a ninety-year-old atheist. - Lucky Movies
The Middle Men
Two unsuspecting teenagers are asked by their new boss to deliver a mysterious package to the shore. They get a lot more than they bargained for when they find out the contents of the package- one million dollars. - Quiver Digital
Miles
A kid from middle America, desperate to move to Chicago, joins the volleyball team to get a scholarship - the only catch is that his high school only has a girls team. - Freestyle Digital Media
JUNE 16
All Eyez on Me
Demetrius Shipp Jr. stars as Tupac Shakur in this biopic tracing his meteoric rise in New York City. With Kat Graham, Lauren Cohan, Hill Harper, Jamal Woolard, Danai Gurira. Written by Jeremy Haft & Eddie Gonzalez and Steven Bagatouria. Directed by Benny Boom. - Summit/Codeblack Films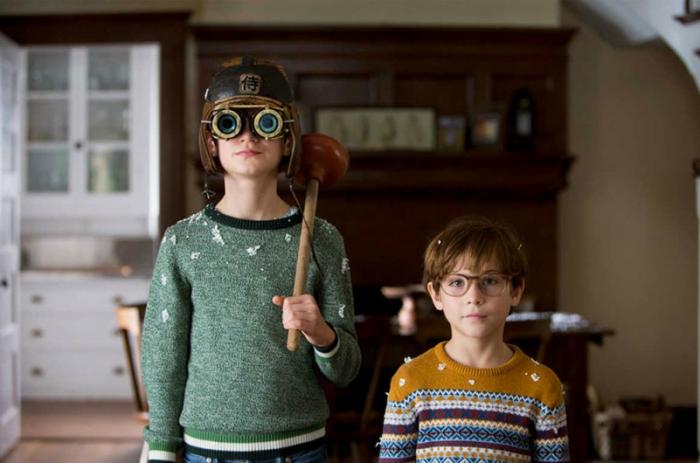 The Book of Henry
The Book of Henry
An 11-year-old boy, protector of his younger brother, supporter of their single mom, devises a plan to help the girl next door. With Naomi Watts, Jaeden Lieberher, Jacob Tremblay, Sarah Silverman, Lee Pace, Maddie Ziegler, Dean Norris. Written by Gregg Hurwitz. Directed by Colin Trevorrow. (1:45) PG-13. - Focus Features
Cars 3
Lightning McQueen faces a new generation of racers with the help of enthusiastic young race technician Cruz Ramirez and the wisdom of an old friend. Voices by Owen Wilson, Cristela Alonzo, Armie Hammer, Larry the Cable Guy, Kerry Washington, Nathan Fillion, Lea DeLaria. Directed by Brian Fee. - Walt Disney Pictures/Pixar
47 Meters Down
Two sisters find themselves trapped in a shark cage on the seabed floor. With Mandy Moore, Claire Holt. Written by Johannes Roberts and Ernest Riera. Directed by Roberts. - Entertainment Studios Motion Pictures
The Journey
British conservative Ian Paisley and former IRA leader Martin McGuinness set aside their differences to work on Northern Ireland peace in 2006. With Timothy Spall, Colm Meaney, John Hurt, Toby Stephens, Freddie Highmore. Written by Colin Bateman. Directed by Nick Hamm. - IFC Films
Lost in Paris
A small-town Canadian librarian arrives in France, discovers her elderly aunt is missing and encounters a roguish vagabond. Written by, directed by and starring Dominique Abel and Fiona Gordon. With Emmanuelle Riva. - Oscilloscope Laboratories
Maudie
A late-blooming folk artist and a reclusive curmudgeon embark on an unexpected romance. With Sally Hawkins, Ethan Hawke, Kari Matchett. Written by Sherry White. Directed by Aisling Walsh. - Sony Pictures Classics
Monterey Pop
Filmmaker D.A. Pennebaker's 1968 documentary captured the previous year's Summer of Love at the one-and-only Monterey International Pop Festival. Featuring Jimi Hendrix, Janis Joplin, Otis Redding, Simon and Garfunkel, the Mamas and the Papas, the Who, the Byrds, Hugh Masekela and Ravi Shankar. - Janus Films
Rough Night
A bachelorette party gets way out of hand when a male stripper dies in this raucous comedy. With Scarlett Johansson, Kate McKinnon, Jillian Bell, Ilana Glazer, Zoë Kravitz, Paul W. Downs. Written by Lucia Aniello & Paul W. Downs. Directed by Aniello. - Columbia Pictures
Stefan Zweig: Farewell to Europe
The Austrian Jewish writer lives in exile from 1936 to 1942, living in Rio de Janeiro, Buenos Aires, New York and Petrópolis without ever finding a true home. With Josef Hader, Barbara Sukowa, Aenne Schwarz, Matthias Brandt. Written and directed by Maria Schrader. - First Run Features
Hearing Is Believing
In a world filled with Noise, there is another Sound worth Hearing, and her name is Rachel Flowers. "Hearing is Believing" introduces the world to the life and music of the multi-talented 23-year old musician and composer, Rachel Flowers. - Foresight Releasing
Kill Switch
A pilot battles to save his family and the planet after an experiment for unlimited energy goes wrong. - Lionsgate
media id="25987"]
Once Upon a Time in Venice
Los Angeles detective seeks out the ruthless gang that stole his dog. - RLJ Entertianment
Pray for Rain
A New York journalist heads back to her hometown, a farming community in California that's been hit hard by drought, to look into her father's death. - Vertical Entertainment
Score: A Film Music Documentary
This documentary brings Hollywood's premier composers together to give viewers a privileged look inside the musical challenges and creative secrecy of the world's most widely known music genre: the film score. - Gravitas Ventures
JUNE 23
The Bad Batch
A young woman is abandoned in a Texas wasteland where she is captured by cannibals. With Suki Waterhouse, Jason Momoa, Giovanni Ribisi, Keanu Reeves. Written and directed by Ana Lily Amirpour. - Neon
The Beguiled
A wounded Union soldier is taken in by an all-girls boarding school, creating a powderkeg of sexual desire and jealousy. With Colin Farrell, Nicole Kidman, Kirsten Dunst, Elle Fanning, Oona Laurence, Angourie Rice, Emma Howard, Addison Riecke. Written and directed by Sofia Coppola, based on the Thomas P. Cullinan novel, previously filmed in 1971 with Clint Eastwood. - Focus Features
The Big Sick
Kumail Nanjiani stars as an up-and-coming Muslim comic whose relationship with a grad student is complicated by his traditional parents and her serious illness. With Zoe Kazan, Holly Hunter, Adeel Akhtar, Zenobia Shroff, Anupam Kher, Ray Romano. Written by Emily V. Gordon and Nanjiani based on their real-life experience. Directed by Michael Showalter. - Amazon Studios/Lionsgate
Hare Krishna
Documentary on Srila Prabhupada, the 70-year-old Indian swami who launched a cultural and spiritual phenomenon when he arrived in the U.S. penniless in the 1960s. Directed by John Griesser. - Abramorama
Moka
A bereaved mother tracks a couple driving a Mercedes-Benz, believing they are responsible for the hit-and-run death of her son in this French thriller. With Emmanuelle Devos and Nathalie Baye. Written by Antonin Martin-Hilbert, based on the novel by Tatiana De Rosnay. Directed by Frédéric Mermoud. - Film Movement
Nobody Speak: Trials of the Free Press
Documentary on the invasion of privacy trial between Hulk Hogan and Gawker Media. Directed by Brian Knappenberger. - Netflix
Transformers: The Last Knight
Mark Wahlberg returns to team with Anthony Hopkins as everything we knew about Transformers is turned upside down. With Josh Duhamel, Laura Haddock, Jerrod Carmichael, Isabela Moner, Santiago Cabrera. Written by Art Marcum & Matt Holloway & Ken Nolan, story by Akiva Goldsman. Directed by Michael Bay. - Paramount Pictures
Raising Bertie
"Raising Bertie" follows three young African American boys over the course of six years as they grow into adulthood in Bertie County, a rural African American-led community in Eastern North Carolina. Through the intimate portrayal of these boys, this powerful vérité film offers a rare in-depth look at the issues facing America's rural youth and the complex relationships between generational poverty, educational equity, and race. The evocative result is an experience that encourages us to recognize the value and complexity in lives all too often ignored. - Gunpowder & Sky
Ripped
Best buds Harris (Russell Peters) and Reeves (Faizon Love) smoke top secret, CIA weed in 1986 and wake up thirty years later. Now older and fatter, the two decide to take stoner entrepreneurship to an even higher level.
JUNE 28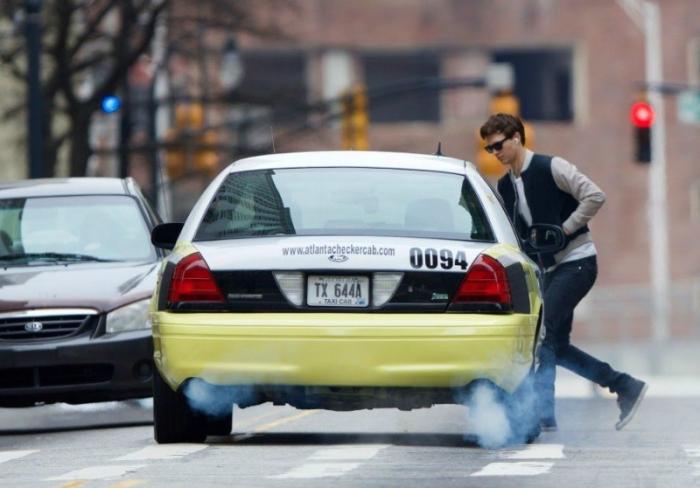 Baby Driver.
Baby Driver
Writer-director Edgar Wright spins a music-fueled saga about a youthful getaway driver whose romantic dreams of escape take a detour when a planned final heist goes sideways. With Ansel Elgort, Kevin Spacey, Lily James, Jon Bernthal, Eiza González, Jon Hamm, Jamie Foxx. - TriStar Pictures
Okja
A young girl must prevent a corporation from seizing her best friend, a massive animal. With Tilda Swinton, Jake Gyllenhaal, Paul Dano, Lily Collins, Steven Yeun, Giancarlo Esposito, Devon Bostick, Daniel Henshall, Ahn Seo-hyun. Written by Joon-ho Bong, Jon Ronson. Directed by Joon-ho Bong. - Netflix
JUNE 30
Despicable Me 3
Supervillain-turned-hero Gru and his family return in this animated comic-adventure. Voices by Steve Carell, Kristen Wiig, Trey Parker, Miranda Cosgrove, Dana Gaier, Nev Scharrel, Steve Coogan, Jenny Slate, Julie Andrews. Written by Cinco Paul & Ken Daurio. Directed by Pierre Coffin & Kyle Balda. Co-Directed by Eric Guillon. - Universal Pictures/Illumination Entertainment
Good Fortune
Documentary follows the rise of John Paul DeJoria from homelessness and gangbanging to successful businessman and billionaire philanthropist. Featuring Danny Trejo, Dan Aykroyd, Cheech Marin. Directed by Josh Tickell and Rebecca Harrell Tickell. - Paladin
The House
Will Ferrell and Amy Poehler star as a couple who lose their daughter's college fund and launch an illegal gambling operation in their basement. With Jason Mantzoukas, Nick Kroll, Allison Tolman, Michaela Watkins, Ryan Simpkins, Jessie Ennis, Rob Huebel, Cedric Yarbrough and Jeremy Renner. Written by Brendan O'Brien & Andrew Jay Cohen. Directed by Cohen. - Warner Bros./New Line Cinema
The Ornithologist
Studying endangered black storks in remote Portugal, a man is swept away by rapids leading to a life-changing journey. With Paul Hamy, Xelo Cagiao and João Pedro Rodrigues. Written and directed by Rodrigues. - Strand Releasing
13 Minutes
A man is arrested and interrogated in connection with a bombing that targeted Adolf Hitler in 1939. With Christian Friedel, Katharina SchĂĽttler, Burghart Klaussner, Johann von BĂĽlow. Written by Léonie-Claire Breinersdorfer, Fred Breinersdorfer. Directed by Oliver Hirschbiegel. - Sony Pictures Classics
Darkness Rising
Madison Shaw learns her childhood home will be destroyed. She decides to visit one last time, but this is no ordinary walk down memory lane. As a child, her baby sister was killed by their phsychotic mother and Madison barely escaped with her life. She revisits her home with her fiance and cousin and soon the trio realizes they are trapped inside the demon-riddled house. Will Madison escape with her life once again or fall prey to the same murderous intent her mother bowed to all those years ago? - IFC Midnight
Inconceivable
A mother looks to escape her abusive past by moving to a new town where she befriends another mother, who grows suspicious of her. - Lionsgate Premiere
JUNE TBD
My Journey Through French Cinema
Filmmaker Bertrand Tavernier explores his native cinema through the work of Jean Renoir, Jean-Luc Godard and Jean-Pierre Melville, as well as lesser-known figures such as Edmund T. Gréville and Guy Gilles in this documentary. -Cohen Media Group
Madre
Diana Prieto is pregnant and taking care of her autistic son Martin has become overwhelming. She has no one to help her while her husband Tomas spends months working in Asia. Diana's at her breaking point with Martin when Luz, a gifted caregiver from the Philippines, steps in to help. Martin quickly begins improving under Luz's supervision, but Diana's worried that he's only being taught to speak Filipino. Diana begins to suspect that Luz is using the language barrier and voodoo to turn Martin against Diana and into something far more sinister... - Uncork'd Entertainment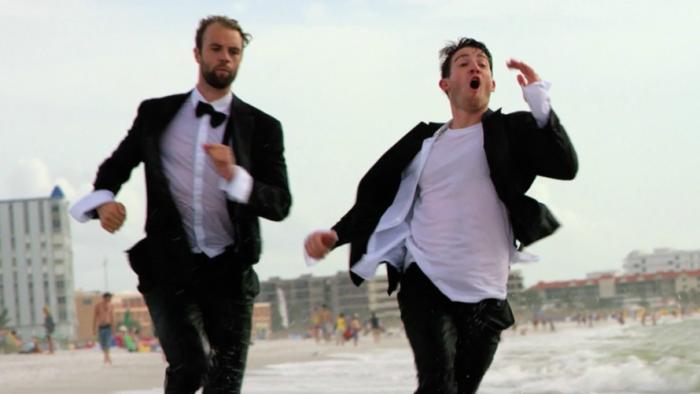 Random Tropical Paradise.
Random Tropical Paradise
For Harry Fluder, life was working out exactly how he thought it was supposed to. He had a great job, loyal friends, and the perfect fiancee. However, finding one of his maybe not-so-loyal friends doing a "great job" with his perfect fiancee, was not part of the plan. After cancelling the wedding, Harry, in a drunken stupor, ponders how everything that was so right could have gone so wrong, meanwhile Bowie, Harry's best man, gets a flash of inspiration. Instead of also cancelling the amazing tropical honeymoon, why don't the two of them go instead, on an epic "homie-moon." What is supposed to be a refreshing weekend of rest and relaxation turns into an all-out bonkers adventure of epic proportions. Harry and Bowie will have the time of their lives, if they can just survive this Random Tropical Paradise. - Gunpoweder & Sky Distribution
JULY 5
Man Underground
An ex-U.S. government geologist makes a low-budget film documenting his experiences of extraterrestrials. With George Basil, Gregory Borowiec, Pamela Fila. Directed by Michael Borowiec and Sam Marine. - Indican Pictures
JULY 7
A Ghost Story
A dead man returns as a specter to his suburban home to comfort his wife but finds what he knew to be his life slipping away. With Casey Affleck, Rooney Mara. Written and directed by David Lowery. - A24
Little Hours
The arrival of a hunky laborer unleashes sexual desire and bacchanalian behavior at a nunnery during the Middle Ages. With Alison Brie, Dave Franco, Kate Micucci, Aubrey Plaza, John C. Reilly, Molly Shannon, Fred Armisen, Jemima Kirke, Nick Offerman, Lauren Weedman and Paul Reiser. Written and directed by Jeff Baena. - Gunpowder & Sky
Patti Cake$
An aspiring New Jersey rapper is supported by her friends and grandmother, while shouldering her mother's heartbreak. With Danielle Macdonald, Bridget Everett, MC Lyte, Cathy Moriarty. Written and directed by Geremy Jasper. - Fox Searchlight
Santoalla
Documentary about a Danish couple who moved to a dying village in Spain where they faced a decades-long clash with locals before the man disappeared. Directed by Andrew Becker and Daniel Mehrer. - Oscilloscope Laboratories
Spider-Man: Homecoming
Fresh off his adventures with the Avengers, Peter Parker adjusts to life as a webslinger and faces off against the villainous Vulture. With Tom Holland, Michael Keaton, Zendaya, Jon Favreau, Donald Glover, Tyne Daly, Marisa Tomei, Robert Downey Jr. Written by Jonathan Goldstein & John Francis Daley and Jon Watts & Christopher Ford and Chris McKenna & Erik Sommers based on the Marvel comic book by Stan Lee and Steve Ditko. Directed by Watts. - Columbia Pictures
Austin Found
A woman who is fed up with her mundane lifestyle hatches a scheme to make her family instant celebrities by having her ex-boyfriend kidnap her 11-year-old daughter for a month. -Kino Lorber
Pop Aye
On a chance encounter, a disenchanted architect bumps into his long-lost elephant on the streets of Bangkok. Excited, he takes his elephant on a journey across Thailand, in search of the farm where they grew up together. - Kino Lorber
JULY 14
City of Ghosts
Documentary thriller follows citizen journalists resisting Islamic State in Syria. Directed by Matthew Heineman. - Amazon Studios/IFC Films
Lady Macbeth
In 19th century England, a woman in a loveless marriage to a much older man finds her ruthless ambition awakened by an affair with a worker. With Florence Pugh, Cosmo Jarvis, Paul Hilton, Naomi Ackie, Christopher Fairbank. Written by Alice Birch. Directed by William Oldroyd. - Roadside Attractions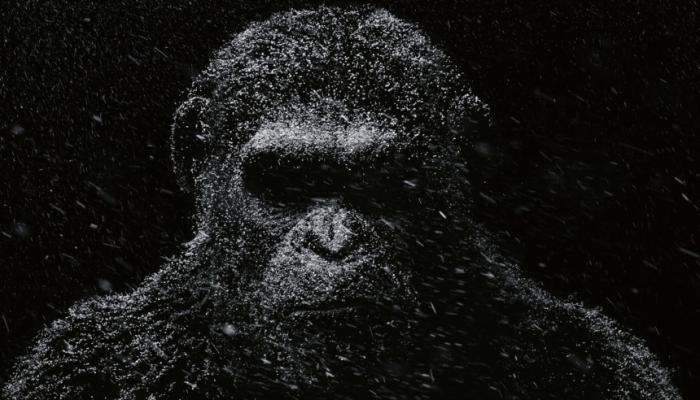 War for the Planet of the Apes.
War for the Planet of the Apes
Caesar and his apes battle a human army led by a brutal colonel in this third film in the latest series inspired by Pierre Boulle's 1963 novel. With Andy Serkis, Woody Harrelson, Steve Zahn, Amiah Miller, Terry Notary, Karin Konoval. Written by Mark Bomback, Matt Reeves. Directed by Reeves. - 20th Century Fox
Wish Upon
A magical music box grants a 17-year-old wishes with deadly side effects. With Joey King, Ryan Phillippe, Shannon Purser, Ki Hong Lee, Sherilyn Fenn. Written by Barbara Marshall. Directed by John R. Leonetti. - Broad Green Pictures
Chasing Coral
Coral reefs around the world are vanishing at an unprecedented rate. A team of divers, photographers and scientists set out on a thrilling ocean adventure to discover why and to reveal the underwater mystery to the world. - Netflix
JULY 21
Amnesia
A young German electronic music composer moves to the Spanish island of Ibiza and befriends a mysterious older woman. With Marthe Keller, Max Riemelt, Bruno Ganz, and Corinna Kirchhoff. Written by Emilie Bickerton & Peter F. Steinbach & Susan Hoffman & Barbet Schroeder. Directed by Schroeder. - Film Movement
Dunkirk
British and Allied forces are pinned down on the French coast and facing long odds in writer-director Christopher Nolan's World War II tale. With Kenneth Branagh, Cillian Murphy, Fionn Whitehead, Aneurin Barnard, Harry Styles, James D'Arcy, Jack Lowden, Barry Keoghan, Tom Glynn-Carney, Mark Rylance, Tom Hardy. - Warner Bros.
Girls Trip
Regina Hall, Queen Latifah, Jada Pinkett Smith and Tiffany Haddish play longtime friends who trek to New Orleans for wild times. With Larenz Tate, Kate Walsh, Mike Colter. Written by Kenya Barris & Tracy Oliver, story by Erica Rivinoja and Barris & Oliver. Directed by Malcolm D. Lee. - Universal Pictures
Killing Ground
A young couple find an abandoned SUV and tent, along with a terrified child, at an isolated campground. With Harriet Dyer, Aaron Pedersen. Written and directed by Damien Power. - IFC Films
Landline
Grown sisters bond over the possibility that their father is cheating on their mother. With Jenny Slate, John Turturro, Edie Falco, Abby Quinn, Jay Duplass, Finn Wittrock. Written by Elisabeth Holm and Gillian Robespierre, directed by Robespierre. - Amazon Studios
Polina
A classically trained dancer discovers contemporary dance just before joining the prestigious Bolshoi Ballet throwing her life into creative turmoil. With Anastasia Shevtsova, Niels Schneider, Juliette Binoche, Jérémie Bélingard, Aleksei Guskov. Written by Valérie M&‼uuml;ller, based upon the graphic novel by Bastien Vivès. Directed by Müller and Angelin Preljocaj. - Oscilloscope Laboratories
Valerian and the City of a Thousand Planets
Based on the graphic novel series in which government operatives travel to a rapidly expanding intergalactic metropolis called Alpha, a Utopian convergence of talents where dark forces are at work. With Dane DeHaan, Cara Delevingne, Clive Owen, Rihanna, Ethan Hawke, John Goodman, Herbie Hancock, Kris Wu. Written and directed by Luc Besson. - STX Entertainment
First Kill
A police chief who tries to solve a kidnapping that involves a bank robber holding a young boy hostage. - Lionsgate Premiere
JULY 28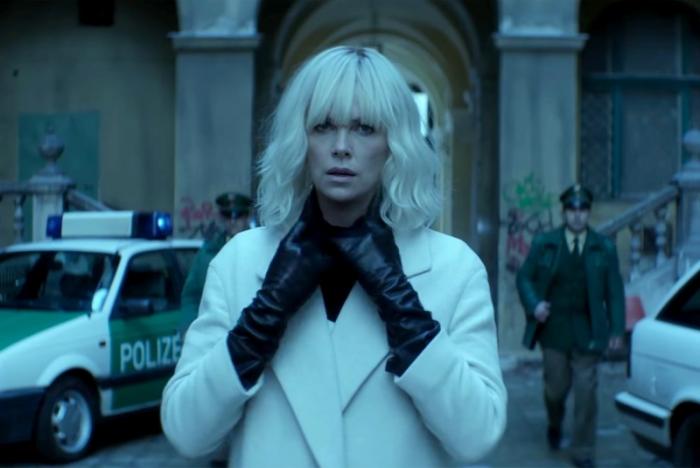 Atomic Blonde.
Atomic Blonde
Charlize Theron stars as an MI6 agent ordered to Berlin to break up a savage spy ring. With James McAvoy, John Goodman, Sofia Boutella, Til Schweiger, James Faulkner, Eddie Marsan, Roland Møller, Bill Skarsgård, Barbara Sukowa, Johannes Johannesson, Toby Jones. Written by Kurt Johnstad, based on the graphic novel by Antony Johnston and illustrator Sam Hart. Directed by David Leitch. - Focus Features
Brigsby Bear
A young man raised in an underground bunker watching an ursine children's program learns his world is about to expand exponentially. With Kyle Mooney, Mark Hamill, Claire Danes, Greg Kinnear, Andy Samberg. Written by Kevin Costello, Mooney. Directed by Dave McCary. - Sony Pictures Classics
The Emoji Movie
The tiny expressions living inside your smartphone come alive in this animated adventure. Voices by T.J. Miller, James Corden, Anna Faris. Written by Tony Leondis & Eric Siegel and Mike White. Directed by Leondis. - Columbia Pictures
From the Land of the Moon
Marion Cotillard stars a woman in post-World War II France trapped in an arranged marriage but dreaming of true love. With Louis Garrel, Àlex Brendem&‼uuml;hl. Written by Nicole Garcia and Jacques Fieschi. Directed by Garcia. - Sundance Selects
An Inconvenient Sequel: Truth to Power
Former Vice President Al Gore continues his fight for renewable energy in this follow-up to the 2006 Oscar-winning climate change documentary. Directed by Bonni Cohen and Jon Shenk. - Paramount Pictures
The Leisure Seeker
An aging couple escape the smothering effects of doctors and children with a road trip from Boston to Key West. With Donald Sutherland, Helen Mirren, Kirsty Mitchell. Written by Stephen Amidon, Francesca Archibugi, Paolo VirzĂŹ and Francesco Piccolo, based on the novel by Michael Zadoorian. Directed by Paolo Virzi. - Sony Pictures Classics
Menashe
A Hasidic Jew in Borough Park, Brooklyn, must prove to the community he is capable of raising his son after the death of his wife. With Menashe Lustig, Ruben Nyborg. Written by Joshua Z. Weinstein, Alex Lipschultz and Musa Syeed. Directed by Weinstein. - A24
A Family Man
A headhunter whose life revolves around closing deals in a a survival-of-the-fittest boiler room, battles his top rival for control of their job placement company -- his dream of owning the company clashing with the needs of his family. - Vertical Entertainment
Imperfections
Cassidy is a struggling actress, grinding out auditions, worrying that any chance at stardom may have already passed her by. Desperate to save money to move to Hollywood, she takes a job working as a runner for her mother's boyfriend. - Level 33
Person to Person
Follows a variety of New York characters as they navigate personal relationships and unexpected problems over the course of one day. - Magnolia Pictures
JULY TBD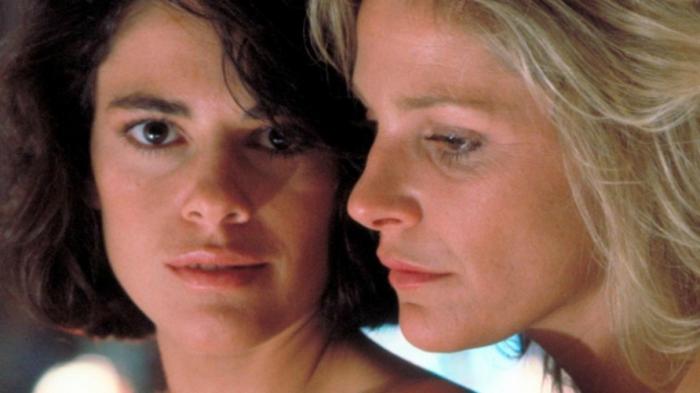 Desert Hearts
Desert Hearts
A stuffy East Coast lit professor in 1957 Reno for a divorce falls for a young lesbian sculptor in this re-release of director Donna Deitch's groundbreaking 1985 film. Written by Natalie Cooper, based on the novel by Jane Rule. - Janus Films
AUGUST 4
Columbus
While staying in a small Indiana town, the son of a renowned architecture scholar develops a deep relationship with a young woman. With John Cho, Haley Lu Richardson, Michelle Forbes, Rory Culkin, Parker Posey. Written and directed by Kogonada. - Superlative Films/Depth of Field
The Dark Tower
Based on Stephen King's series of novels about a young boy and a frontiersman knight on an interdimensional quest. With Idris Elba, Matthew McConaughey, Tom Taylor, Claudia Kim, Fran Kranz, Abbey Lee, Jackie Earle Haley. Written by Akiva Goldsman & Jeff Pinkner and Anders Thomas Jensen & Nikolaj Arcel. Directed by Arcel. - Columbia Pictures
Detroit
This crime drama exploring systemic racism is set during five days of unrest and violence in the Michigan city during summer 1967. With John Boyega, John Krasinski, Jason Mitchell, Anthony Mackie, Will Poulter, Ben O'Toole, Jack Reynor, Jacob Latimore, Joseph David-Jones, Algee Smith, Kaitlyn Dever, Hannah Murray. Written by Mark Boal. Directed by Kathryn Bigelow. - Annapurna Pictures
Ingrid Goes West
After the death of her mother, a young woman moves to L.A. and befriends an Instagram star. With Aubrey Plaza, Elizabeth Olsen, O'Shea Jackson Jr, Wyatt Russell. Written by Matt Spicer and David Branson Smith. Directed by Spicer. - Neon
Step
Documentary follows the senior year of a Baltimore step dance team. Featuring Blessin Giraldo, Cori Grainger, Tayla Solomon, Gari McIntyre, Paula Dofat. Directed by Amanda Lipitz. - Fox Searchlight
Wind River
An experienced FBI agent teams with a local tracker to solve a young girl's murder on a Native American reservation. With Jeremy Renner, Elizabeth Olsen, Jon Bernthal. Written and directed by Taylor Sheridan. - Weinstein Company
Icarus
When Bryan Fogel sets out to uncover the truth about doping in sports, a chance meeting with a Russian scientist transforms his story from a personal experiment into a geopolitical thriller involving dirty urine, unexplained death and Olympic Gold-exposing the biggest scandal in sports history. - Netflix
Savage Dog
A story set in Indochina in 1959, a land beyond rule and a time without mercy, and the birth of a legend. - XLrator Media
AUGUST 11
Annabelle: Creation
A nun and several girls from a closed orphanage move in with the bereaved dollmaker, his wife and the possessed doll in this horror sequel. With Stephanie Sigman, Talitha Bateman, Anthony LaPaglia, Miranda Otto. Written by Gary Dauberman. Directed by David F. Sandberg. - Warner Bros./New Line Cinema
The Only Living Boy in New York
An eccentric neighbor shares his wisdom with a recent college grad, whose life is complicated by his father's mistress. With Kate Beckinsale, Pierce Brosnan, Kiersey Clemons, Cynthia Nixon, Callum Turner, Jeff Bridges. Written by Allan Loeb. Directed by Marc Webb. - Amazon Studios/Roadside Attractions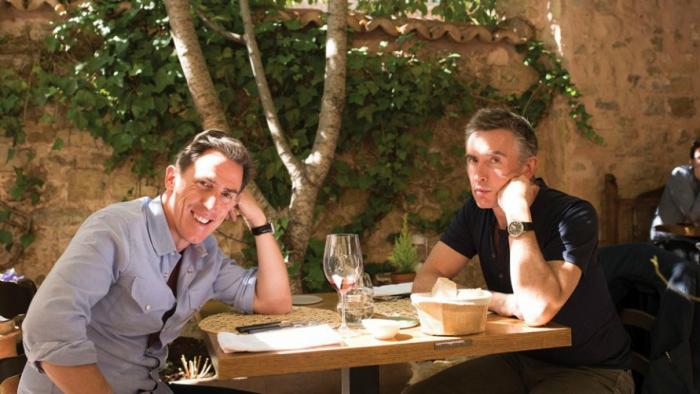 Trip to Spain
Trip to Spain
Steve Coogan and Rob Brydon reunite with director Michael Winterbottom for a third excursion, this time to sample the cuisine of the Iberian peninsula. - IFC Films
Whose Streets?
Civil rights, justice and the freedom to live peaceably in Ferguson, Mo., in the wake of the Michael Brown shooting are examined in this documentary. Directed by Sabaah Folayan and Damon Davis. - Magnolia Pictures
Pilgrimage
In 13th century Ireland a group of monks must escort a sacred relic across an Irish landscape fraught with peril. - RLJ Entertainment
AUGUST 15
The Battleship Island
Near the end of World War II, a Korean independence activist plots to save his countrymen imprisoned by the Japanese as slave labor on the island of Hashima. With Hwang Jung-min, So Ji-sub, Song Joong-ki, Lee Jung-hyun. Written by Ryoo Seung-wan, Shin Kyoung-ill. Directed by Ryoo. - CJ Entertainment
AUGUST 16
The Wound
A factory worker in the mountains of South Africa helps a teenage boy from Johannesburg navigate a traditional Xhosa manhood ritual. With Nakhane Touré, Bongile Mantsai, Niza Jay. Written and directed by John Trengove. Kino Lorber
AUGUST 18
The Hitman's Bodyguard
Ryan Reynolds stars as the agent assigned to protect assassin Samuel L. Jackson and transport him safely from England to the Hague. With Gary Oldman, Salma Hayek. Written by Tom O'Connor. Directed by Patrick Hughes. - Lionsgate
Lemon
An actor faces his failing career, the ridicule of his family and the departure of his girlfriend of 10 years. With Brett Gelman, Judy Greer, Michael Cera, Nia Long, Fred Melamed, Jon Daly, Rhea Perlman, David Paymer, Gillian Jacobs, Martin Starr, Marla Gibbs. Written by Janicza Bravo, Gelman. Directed by Bravo. - Magnolia Pictures
Logan Lucky
During Charlotte's NASCAR Coca-Cola 600 stock car race, two brothers from a cursed family attempt a complex heist. With Channing Tatum, Adam Driver, Riley Keough, Hilary Swank, Seth MacFarlane, Katie Holmes, Daniel Craig, Katherine Waterston, Dwight Yoakam, Sebastian Stan, David Denman, Macon Blair, Jack Quaid, Brian Gleeson. Written by Rebecca Blunt. Directed by Steven Soderbergh. - Bleecker Street & Fingerprint Releasing
The Nut Job 2: Nutty by Nature
Following the events of the first film, Surly and his friends must stop Oakton City's mayor from destroying their home to make way for a dysfunctional amusement park. - Open Road Films
Shot Caller
A newly released prison gangster is forced by the leaders of his gang to orchestrate a major crime with a brutal rival gang on the streets of Southern California. - Saban Films/Lionsgate
AUGUST 25
media id="26001"]
Death Note
A teenager discovers a notebook with the mystical power to kill when the owner writes a person's name and imagines their face. With Nat Wolff, Margaret Qualley, Keith Stanfield. Written by Jeremy Slater, based on the Japanese manga written by Tsugumi Ohba and Takeshi Obata. Directed by Adam Wingard. - Netflix
Polaroid
Bad things happened to those photographed by an antique camera acquired by a high school outcast. With Kathryn Prescott, Mitch Pileggi, Grace Zabriskie, Tyler Young, Keenan Tracey, Samantha Logan, Priscilla Quintana, Madelaine Petsch, Javier Botet. Written by Blair Butler. Directed by Lars Klevberg. - Dimension Films
Tulip Fever
A married woman in 17th century Amsterdam and her lover stake their hopes of running away together on the city's tulip bulb market. With Alicia Vikander, Dane DeHaan, Christoph Waltz, Holliday Grainger, Jack O'Connell, Zach Galifianakis, Judi Dench, Matthew Morrison, Tom Hollander, Cara Delevingne, Cressida Bonas, David Harewood. Written by Tom Stoppard, based on the novel by Deborah Moggach. Directed by Justin Chadwick. - Weinstein Company
Beach Rats
An aimless teenager on the outer edges of Brooklyn struggles to escape his bleak home life and navigate questions of self-identity, as he balances his time between his delinquent friends, a potential new girlfriend, and older men he meets online. - Neon
Bushwick
When a Texas military force invades their Brooklyn neighborhood, 20-year-old Lucy and war veteran Stupe must depend on each other to survive. - RLJ Entertainment
Gotti
The story of crime boss John Gotti and his son. - Lionsgate Premiere
AUGUST 30
Leap!
An orphan dreams of going to Paris to become a dancer, while her best friend hopes to become a famous inventor in this animated tale. Voices by Elle Fanning, Maddie Ziegler, Nat Wolff, Carly Rae Jepsen, Mel Brooks. - Weinstein Company
AUGUST TBD
Rumble: The Indians Who Rocked the World
Documentary detailing the contributions of Native Americans to popular music. Featuring Link Wray, Buffy Sainte-Marie, Robbie Robertson, Jesse Ed Davis. Written by Catherine Bainbridge & Alfonso Maiorana. Directed by Bainbridge, co-directed by Maiorana. - Kino Lorber
The Unknown Girl
A young doctor attempts to discover the identity of a dead girl so that she is not buried anonymously. With Adele Haenel, Jeremie Renier, Olivier Bonnaud, Louka Minnella. Written and directed by Jean-Pierre Dardenne, Luc Dardenne. - Sundance Selects
Gook
Eli and Daniel, two Korean American brothers, own a struggling shoe store and have an unlikely friendship with Kamilla, a street wise 11 year old African American girl. Kamilla ditches school, Eli stresses about the store, and Daniel tries to have a good time. It's just another typical day at the store until the Rodney King verdict is read and riots break. With the chaos moving towards them, the trio is forced to defend the store while contemplating the future of their own personal dreams and the true meaning of family. - Samuel Goldwyn Films
Jesús
Teenager Jesúsbegins dancing in a school K-pop band, does drugs with friends and watches narco execution snuff. One night, he and his friends commit a serious crime, leaving Jesús no choice but to turn to his estranged father for support. - Breaking Glass Pictures
Running Wild
Running Wild is about Stella Davis, a widow who saves her ranch by working with convicts to rehabilitate a herd of wild horses that wandered on to her property. Stella must fight prejudice, greed, bureaucracy and vanity (including her own) to finally understand that there is no better remedy to misfortune than helping another living creature. - DADA Films/Required Viewing
SEPTEMBER 1
Unlocked
A CIA agent teams with an ex-soldier to stop a deadly biological attack on London. With Noomi Rapace, Orlando Bloom, Toni Collette, John Malkovich, Michael Douglas. Written by Peter O'Brien. Director Michael Apted. - Lionsgate Premiere
Fallen
A humanizing look at line-of-duty police deaths across the country, and how these losses effect those close to the fallen, as well as the communities they serve. - Sony Pictures Worldwide/Vertical Entertainment
The Layover
Two friends go on a road trip together. - Vertical Entertainment
SUMMER TBD
The Last Face
In wartime Liberia, a relief aid doctor and the director of an international organization have an affair as they battle over the best way to help those around them. With Charlize Theron, Javier Bardem, Adèle Exarchopoulos, Jared Harris, Jean Reno, Denise Newman. Written by Erin Dignam. Directed by Sean Penn. - Saban Films/Lionsgate
Trophy
The effects of big-game hunting, breeding and wildlife conservation on endangered African animals are investigated in this documentary. Directed by Shaul Schwarz. - The Orchard
---
Copyright 2021 - Distributed by Catholic Online
Join the Movement
When you sign up below, you don't just join an email list - you're joining an entire movement for Free world class Catholic education.

Copyright 2021 Catholic Online. All materials contained on this site, whether written, audible or visual are the exclusive property of Catholic Online and are protected under U.S. and International copyright laws, © Copyright 2021 Catholic Online. Any unauthorized use, without prior written consent of Catholic Online is strictly forbidden and prohibited.
Catholic Online is a Project of Your Catholic Voice Foundation, a Not-for-Profit Corporation. Your Catholic Voice Foundation has been granted a recognition of tax exemption under Section 501(c)(3) of the Internal Revenue Code. Federal Tax Identification Number: 81-0596847. Your gift is tax-deductible as allowed by law.