Relativity Studio's Family Friendly 'Earth to Echo' (In theaters Nationwide July 2) will entertain kids of all ages, and provide lots of laughs for parents too!
---
Family Friendly 'Earth to Echo' in theaters Nationwide July 2.
Relativity Studio's Family Friendly "Earth to Echo" (In theaters Nationwide July 2) will entertain kids of all ages, and provide lots of laughs for parents too!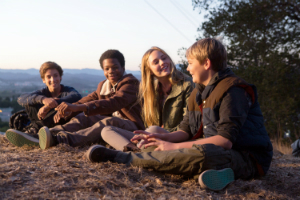 Earth to Echo will entertain the whole family!
We had an opportunity to pre-screen Earth to Echo with 350 children and their parents at the TLC theatre in Hollywood last week.  If the audiences' spontaneous interaction with the on-screen characters is any indication of its prospective success when "Earth to Echo" is released July 2, Relativity Studios will be very happy.
The film surprises in a good way.  We know it must be about "buds" discovering a likeable visitor from space and embarking on a fast paced adventure.  We know there will be ominous bad guys.  We know there will be special effects.  All expected. All delivered!
We are delighted with the fun and unique story, involving the recent phenomena of kids making and sharing videos of their lives moment by moment, that is at the very heart of the production.  The dialogue is clever, funny, and engaging.  The actors, all "newcomers" do a fine job of delivering their character's role in the unfolding and telling of the story.  The action relies on BMX pedal power rather than rocket ships.  The special effects, when called on, work well in support of the story line without overwhelming the characters or the story.  And, Echo, our alien, though having amazing power, does not frighten even the youngest audience member.  We recommend it without reservation for a family fun adventure in the mid summer film release frenzy around the July 4th holiday.  The film includes age appropriate dialogue, limited storyline violence and very little in the way of offensive language.  It provides wholesome fun based on traditional values for 4 year olds and up.
Director Dave Green worked with the script created by Henry Gayden and Andrew Panay. He invites audiences into this 89 minute story told though the youtube posts of the ringleader Tuck. We learn their Nevada suburb is being displaced by a new freeway interchange, and every family must now move in the next two days. While the three boys, "Tuck" (Brian "Astro" Bradley), Alex (Teo Halm), and Munch (Reese Hartwig) prepare to break up the club to go with their families to new neighborhoods, their cell phones "barf" up weird images, deduced by Munch to be a map, and create a mystery for the friends to solve on one last great adventure.
The boys cleverly concoct a sleepover plan as a cover story for their parents, and set out on bikes with flashlights and mobile cameras.  They eventually discover a "cell phone disrupting map creating" piece of metal space junk, throw it in a back pack, and ride off through the desert eluding suspicious "bad guys". The "metal cylinder" lights up as they extract it from the back pack.  Surprise! It contains their new friend from space, a diminutive part metal, part organic alien with big eyes, whom they name Echo. They spend the remainder of the film, later joined by classmate Emma ( Ella Linnea Wahlestedt)  on an ongoing treasure hunt to reunite Echo with everything he needs to build a ship and prepare to journey home.
The contemporary dialogue, and the antics, delivered by the boys, provoked numerous loud spontaneous laughs from the screening audience.   We understand that Tuck wants to do something important, that Alex is his own type of "alien" through numerous foster care experiences, and that Munch is the reluctant, careful, geek, that overcomes timidity and fear to "man up" and join the adventure. The stars in this story are the boys and the dialogue, and Echo plays a supporting role.
Recording the story from the kids own cameras could have been a production challenge but Director Dave Green used it to his advantage.  He creates a storytelling device that certainly resonates with the texting, tweeting, video sharing generation that is the target audience.  No one has to explain to the young audience what the movie characters are doing.  They live it daily.
Storyline Themes:  The story line relies on important and proven entertainment themes parents appreciate in entertainment; we are unique but we fit in, the value of friendship and loyalty, spontaneous adventure, overcoming obstacles, experiencing wonder, doing right and thwarting bad guys.  Additionally, the movie storytelling production style is all about youth capturing their minute by minute life adventure on smart phones and mobile cams, and using those creations to memorialize and tell their stories in the 2014 version of a diary.

89 Minutes.  PG.    
Production company: Panay Films
Cast: Teo Halm, Brian "Astro" Bradley, Reese Hartwig, Ella Linnea Wahlestedt
Director: Dave Green
Screenwriter: Henry Gayden
Producers: Andrew Panay, Ryan Kavanaugh
Executive producers: Tucker Tooley, Ron Burkle, Jason Colbeck, Mark B. Johnson, Robbie Brenner, Jack Kavanaugh, Dave Miller
Director of photography: Maxime Alexandre
Production designer: Kasra Farahani
Costume designer: Judianna Makovsky
---
Copyright 2018 - Distributed by THE CALIFORNIA NETWORK
Pope Francis Prayer Intentions for FEBRUARY 2018
Say 'No' to Corruption.
That those who have material, political or spiritual power may resist any lure of corruption.
---
---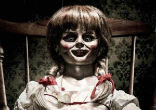 What children read, what they see on the screen, can inspire them toward greater faithfulness. Conversely, Father Robert warns, it can lead ... continue reading
---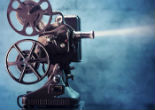 Ever felt like there is nothing worthwhile to watch? You might want to check out the Vatican's list of 'Some Important Films'.In 1995, Pope ... continue reading
---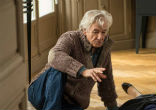 Desperate to remain relevant and make money, the movie industry is preparing to release a smutty film about lesbian nuns with mystical ... continue reading
---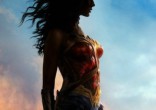 This summer some pretty amazing movies are going to hit theaters, so which ones are YOU excited about? LOS ANGELES, CA (Catholic Online) - ... continue reading
---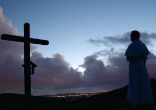 From the Norbertines of St. Michael's Abbey and Chuck Kinnane, director of The Human Experience, Child 31, and Generation Hope, comes a new ... continue reading
---