Emilio Estevez Talks About 'The Way,' Being Released on DVD February 21
---
This is a film that you will want to watch over and over again
"The Way" continues to attract national media attention as the powerful film moves toward its Feb. 21 release on DVD. We were able to talk with Emilio Estevez about the film and his thoughts regarding its upcoming release on DVD/Blue Ray.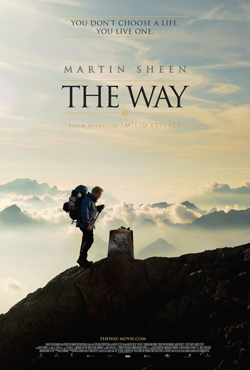 WASHINGTON, DC (Catholic Online) - "The Way," written and directed by Emilio Estevez, is the kind of film you need to think about after viewing. Like a fine wine, it has a finish that lingers with you long after the credits have run. This makes it a perfect DVD film to own and give to others as a gift.
Recently, I was able to talk with Emilio about this remarkable film, which carefully connects with you and then carries you off on a journey you are eager to make.
You are joining American ophthalmologist, Tom Avery (played superbly by Martin Sheen - Emilio's father), who loses his son (played briefly by Emilio) through a hiking accident on the historic El Camino de Santiago (The Way of St. James) in Northern Spain. In reality he had actually lost his son, relationally, long before that. Which leads to the rest of the story.
Rather than return home after identifying the body, Tom decides to embark on the trip himself, following the path used by pilgrims for more than a thousand years, to honor his son's desire to finish the journey. What Tom doesn't plan on is the profound impact this trip will have on him both in rigor and relationships. He's not prepared for the physical toll on his body or the emotional toll from the friends he joins along the way. He learns first hand what his son meant in saying, "You don't choose a life, you live one."
Tom meets other pilgrims from around the world, each with their own issues and looking for greater meaning in their lives: a Dutchman (Yorick van Wageningen), a Canadian (Deborah Kara Unger) and an Irish writer (James Nesbitt), who is suffering from a bout of writer's block.
As I watched this movie, I was struck very quickly by the impact physically that filming this story would have on its lead, Martin Sheen. I was curious to ask Emilio about this aspect of the project.
"My dad has been doing yoga for about 35 years, long before it was trendy, He's a pretty fit guy; he was game to do the trek and really mix it up. He insisted on doing his own stunts."
There was one scene in particular that I wondered about. Tom (Sheen) lost his pack in a rapidly moving river and went in after it.
"That was his idea, you know," Estevez replied. "When I was developing the screenplay he insisted that the bag should get lost in the river and that his character should jump in after it."
While "The Way" did a really good job of portraying priests and has a positive tone regarding the Catholic faith, one of the devices in the film I questioned had to do with the cremation of Tom's son. He then decides to take the ashes on the journey and distribute them along the way. This concept flies directly in the face with Catholic teaching.
I asked Emilio about this and whether they got any push back from audiences. He indicated that one group, the Fellowship of Catholic University Students (FOCUS), had a conversation about this and a few other things just after an early viewing of the film.
He said the discussion he had with FOCUS leaders was very positive. On the cremation subject they said to him, "His character is a lapsed Catholic and wouldn't know Canon Law. Wouldn't this be a wonderful talking point with groups regarding Canon Law and the character's choice to do this?"
Without giving away some great film moments, in addition to the three unique characters who join him, you meet a very engaging Catholic priest who is also a pilgrim. At first, Tom thinks he's Jewish because he is wearing a yarmulke but then discovers he has cancer and this is used to hide a tender scarred area on his scalp.
This was based on a true story. "My father met a priest at Lourdes and the priest was wearing a yarmulke, speaking in a thick Brooklyn accent. And my father said, 'Nice to see you, Rabbi!' and the guys says, 'No, no! I'm a Catholic priest and I had brain cancer and I used this yarmulke to cover the scar because I don't look good in a big hat.'"
Faith plays a big place in the film but it is never "preachy." Estevez said that the two things he wanted people to take away from the film were spirituality and community. He indicated he wanted to stay away from dogma that could divide and wanted to stay with themes that would unite the audience and celebrate humanity.
With the film's release on DVD, I asked Emilio how he felt "The Way" might be used.
"We did this cross country bus tour in the fall and we hit 27 states; we did 50 days out there. The feedback was amazing. Some people had seen it two or three times.
"The feedback seems to be, 'I'm going to buy a copy for myself and a copy for my mom. Retreat centers are asking how can we get a copy of the film so we can screen it for discussion here. Catholic organizations saying, 'We'd love for the film to be a part of a discussion on "The Camino" or about community.
"So I really feel that this is a film that is going to stand the test of time; that, while it wasn't a blockbuster type of film, it will be talked about 10 and 20 years from now. It will be remembered."
"The Way" will be available on DVD beginning February 21, 2012.
-----
 
Randy Sly is the Associate Editor of Catholic Online and the CEO/Associate Publisher for the Northern Virginia Local Edition of Catholic Online (http://virginia.catholic.org). He is a former Archbishop of the Charismatic Episcopal Church who laid aside that ministry to enter into the full communion of the Catholic Church.
---
Copyright 2018 - Distributed by THE CALIFORNIA NETWORK
Pope Francis Prayer Intentions for FEBRUARY 2018
Say 'No' to Corruption.
That those who have material, political or spiritual power may resist any lure of corruption.
---
---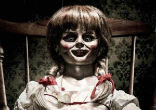 What children read, what they see on the screen, can inspire them toward greater faithfulness. Conversely, Father Robert warns, it can lead ... continue reading
---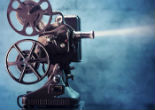 Ever felt like there is nothing worthwhile to watch? You might want to check out the Vatican's list of 'Some Important Films'.In 1995, Pope ... continue reading
---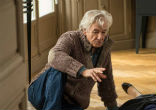 Desperate to remain relevant and make money, the movie industry is preparing to release a smutty film about lesbian nuns with mystical ... continue reading
---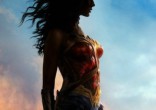 This summer some pretty amazing movies are going to hit theaters, so which ones are YOU excited about? LOS ANGELES, CA (Catholic Online) - ... continue reading
---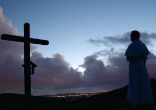 From the Norbertines of St. Michael's Abbey and Chuck Kinnane, director of The Human Experience, Child 31, and Generation Hope, comes a new ... continue reading
---