Monty Python and the Holy Truth: A Lesson in Natural Law
---
Let us not go to relativism. It is a silly place
The irreverent comedy troupe actually crafted a brilliant lesson in natural law--ironically, in a film that parodies religion. Regardless of one's opinion of the film as a whole, this scene is too insightful to leave on the cutting room floor. The scene illustrates so masterfully the flawed thinking of relativism, and exposes its errors so precisely, that I'm finally taking it off the shelf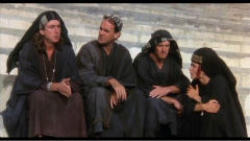 (From left) Eric Idle, John Cleese, Michael Palin and Carol Cleveland present a lesson on natural law in "Monty Python's Life of Brian."
GRAND RAPIDS, MI (Catholic Online)--And now for something completely different: Monty Python's defense of Christian morality.
Yes, Monty Python. The irreverent comedy troupe that often lampooned religion actually crafted a brilliant apologetic piece on natural law. This sketch exposes relativism as a "silly walk": claiming a right to do anything simply because one wants to, and crying "oppression" when a right that doesn't really exist is allegedly denied.
Ironically, this lesson is encased in perhaps the group's most blatant parody of religion--their 1979 film Monty Python's Life of Brian.
For years I have wanted to employ a scene from this film to illustrate the fallacy of contradicting natural law. Since the film parodies some aspects of Christianity (as does some of their other work), I've exercised caution, concerned that some may not hear the message if I use Monty Python as a source.
But the scene illustrates so masterfully the flawed thinking of relativism, and exposes its errors so precisely, that I'm finally taking it off the shelf. With apologies to anyone who may dislike the film as a whole, I invite you to consider this one scene, and the the pointedly Christian wisdom Monty Python wove--most likely unwittingly--into the dialogue.
The film is set in the time and place of Jesus' earthly life. A group of anti-Roman revolutionaries, the People's Front of Judea, are meeting to plot their activities. One of them, Stan, keeps interrupting the leader to correct his exclusive use of masculine terminology. Asked why he goes on so much about women, Stan replies: "I want to be one.... I want to have babies."
The following dialogue ensues between Stan and Reg:
Stan: It's every man's right to have babies if he wants them.
Reg: But...you can't have babies!
Stan: Don't you oppress me!
Reg: I'm not oppressing you, Stan. You haven't got a womb.
At this point Stan begins to cry. Rather than help Stan work through the significant issues he obviously needs to address, the rest of the group grasps instead for something--anything--to simply make Stan feel better about himself the way he is, whether or not it has any basis in truth. The scene continues with the additional characters Judith and Rogers:
Judith: Here, I've got an idea. Suppose you agree that he can't actually have babies, not having a womb, which is nobody's fault, not even the Romans', but that he can have the right to have babies.
Rogers: Good idea, Judith. We shall fight the oppressors for your right to have babies.
The group seems satisfied--and relieved--with this simplistic solution to Stan's dilemma. Then Reg utters one of the most brilliant lines in movie history:
"What's the point of fighting for his right to have babies when he can't have babies?"
Dumbfounded by the logic of the question, Rogers responds in true relativistic fashion: "It's symbolic of our struggle against oppression."
Reg once again hits the nail on the head: "It's symbolic of his struggle against reality."
This scene lays out the template for what happens time and again when someone tries to bypass natural law and is confronted with the error. Whether seeking to end a life in the womb, engage in homosexual acts, change one's gender, or anything else that flies in the face of nature--it usually plays out something like this:
"Everyone has the right to (fill in the blank) if they want to."
"But you can't (fill in the blank)."
"Don't you oppress me!"
"I'm not oppressing you. I'm simply pointing out the fact that we didn't create ourselves or our world, we didn't plan the design. What you want to do contradicts that design. Just because you feel a desire to do something does not mean you can do it."
Damaged self-esteem.
A like-minded peer group proclaims a "right" exists to contradict the design, even though rights are endowed by the Creator, flow from the design rather than the arbitrary decision of the created, and must be consistent with the design.
The like-minded peers pledge to fight the windmills allegedly denying the non-existent right.
"What's the point of fighting for your right to (fill in the blank) when you can't (fill in the blank)?"
"It's symbolic of our struggle against oppression."
"It's symbolic of a struggle against reality."
The only oppressors faced by relativism are the interior forces blinding its proponents to the truth and leading them down a false path. Their hope lies in the realization of the truth, and, like the knights in Monty Python and the Holy Grail after having reaching Camelot, arriving at a similar conclusion:
"Let us not go to relativism. It is a silly place."
_____
James Penrice is the author of nine books, a correspondent for Catholic Athletes for Christ, and a contributor to Catholic Online.
---
Copyright 2018 - Distributed by THE CALIFORNIA NETWORK
Pope Francis Prayer Intentions for July 2018
Priests and their Pastoral Ministry.
That priests, who experience fatigue and loneliness in their pastoral work, may find help and comfort in their intimacy with the Lord and in their friendship with their brother priests.
---
---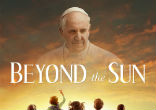 Inspirational Family Movie BEYOND THE SUN, from Andrea Iervolino and Monika Bacardi's AMBI Media Group and Featuring a Special Appearance ... continue reading
---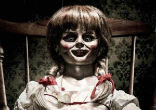 What children read, what they see on the screen, can inspire them toward greater faithfulness. Conversely, Father Robert warns, it can lead ... continue reading
---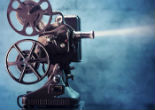 Ever felt like there is nothing worthwhile to watch? You might want to check out the Vatican's list of 'Some Important Films'.In 1995, Pope ... continue reading
---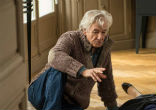 Desperate to remain relevant and make money, the movie industry is preparing to release a smutty film about lesbian nuns with mystical ... continue reading
---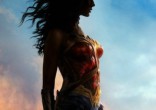 This summer some pretty amazing movies are going to hit theaters, so which ones are YOU excited about? LOS ANGELES, CA (Catholic Online) - ... continue reading
---