Deft documentary shows two sides of Lee Atwater
---
McClatchy Newspapers (MCT) - In the final days of his 1980 campaign for Congress, Columbia attorney Tom Turnipseed had a firm lead in the polls in his race against Lexington County's Floyd Spence.
On election night, Turnipseed's campaign workers were exuberant. Poll numbers showed their man was headed for a likely upset victory.
"I asked them, 'Have the Lexington County results come in yet?'" Turnipseed recalled.
"When the reply came back, 'No,' I told them, 'Well, don't get too excited.'"
Hard-nosed Republican political operative Lee Atwater had conducted a push poll in Lexington County in which he asked voters how they would feel knowing their (prospective) congressman held a lifetime membership in the NAACP.
Spence won re-election that night with 54 percent of the vote, though Turnipseed, who is white, carried every county in the 2nd Congressional District except Lexington, Spence's home county.
"Boogie Man: The Lee Atwater Story," the independent film documentary of Atwater's life, and his dominant role in shaping the national Republican Party, is now opening in theaters.
Packed with South Carolina personalities, from former White House communications director Tucker Eskew to lifelong friend Jim McCabe, former band co-member and friend Joe Sligh and retired veteran journalist of The State newspaper Lee Bandy, the film chronicles how Atwater made the unlikely march from Newberry College to Pennsylvania Avenue, and made the Republican Party a Southern party.
"People are just fascinated at how this guitar-playing rascal from South Carolina took over American politics," said "Boogie Man" director Stefan Forbes.
Though Atwater didn't produce the infamous _ and racially inflammatory _ Willie Horton ad that shaped the 1988 presidential election between George H.W. Bush and Democrat Mike Dukakis, those in the film say Atwater recognized its power to swing the election toward Bush and encouraged it.
Fear and resentment were Atwater trademarks, say those in the film.
In 1978, Max Heller was the popular, well-respected, two-term mayor of Greenville, S.C., who, by almost any account, is responsible for that city's phenomenal growth and who played a major part in South Carolina's economic development during three critical decades.
A Jewish native of Austria, Heller fled his Nazi-held homeland in 1938 and came to Greenville, where he took a job as a stock boy in shirt factory. He went on to found his own shirt company and serve on the Greenville City Council.
Later he sought to parlay his popularity into a bid for a congressional seat against Republican Carroll Campbell.
Though he never claimed responsibility, it was widely believed Atwater recruited Don Sprouse, a born-again Christian, to challenge Heller in the Democratic primary, then devised a push poll that asked affected voters, "Would you vote for a Jew who did not believe in the Lord Jesus Christ?"
Atwater's meteoric rise, from a College Republican to special assistant to the president for political affairs to chairman of the Republican National Committee, saw him help presidents Ronald Reagan and Bush get elected.
He also delivered the architect of George W. Bush's two-term presidency _ Karl Rove, his protege _ and left the blueprint by which Forbes said Republican nominee U.S. Sen. John McCain is running in 2008.
Atwater once joked Turnipseed was "hooked up to jumper cables" when Turnipseed was treated for a bout with depression. But the film goes further than outrageous Atwater moments, negative campaigning and race-baiting politics.
"Atwater brilliantly understood the power of American symbols such as patriotism and religion," Forbes said, "and his unrepentant vision of politics as war is still working today."
Speakers in the film, balanced by commentary ranging from such divergent voices as Robert Novak, a retired conservative columnist, to Terry McAuliffe, a former Democratic National Committee chairman, say Atwater was driven by a keen insight into "cultural resentment."
That's the notion that people in the South resent the "liberals," "the elites," the "smartasses (who) run everything," and tell them what to do, participants said.
Under Atwater, "resentment became the destiny of the Republican Party," Eskew says in the film.
Well-known political figures such as former Texas Republican Gov. John Connolly; former U.S. Sen. Bob Dole, an unsuccessful 1988 GOP presidential contender against the elder Bush; and Democratic presidential nominee Michael Dukakis and his wife, Kitty, all became Atwater victims.
"As a political strategist, he was the best," said Bandy, who covered Atwater from his days as a College Republican until his confinement in a Washington, D.C., hospital, suffering with a brain tumor that ultimately took his life.
Atwater returned to South Carolina, completely disfigured by the steroids used to treat his disease, a sight Bandy and others could hardly forget.
"There are a lot of politicians who thought Lee played dirty," Bandy said, "hitting below the belt. But no one enjoyed politics as much as Lee. He loved it. He lived it."
___
© 2008, The State (Columbia, S.C.).
---
---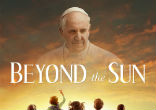 Inspirational Family Movie BEYOND THE SUN, from Andrea Iervolino and Monika Bacardi's AMBI Media Group and Featuring a Special Appearance ... continue reading
---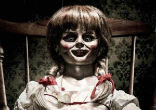 What children read, what they see on the screen, can inspire them toward greater faithfulness. Conversely, Father Robert warns, it can lead ... continue reading
---
---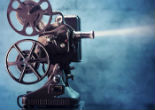 Ever felt like there is nothing worthwhile to watch? You might want to check out the Vatican's list of 'Some Important Films'.In 1995, Pope ... continue reading
---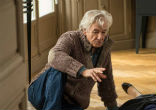 Desperate to remain relevant and make money, the movie industry is preparing to release a smutty film about lesbian nuns with mystical ... continue reading
---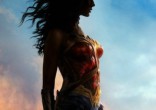 This summer some pretty amazing movies are going to hit theaters, so which ones are YOU excited about? LOS ANGELES, CA (Catholic Online) - ... continue reading
---