'Nick and Norah's Infinite Playlist' gives breakout roles to young stars
---
The Orlando Sentinel (MCT) - She loved "Mamma Mia!"
"It made me all mushy and weepy," she giggles.
He joined the cult of "Mister Lonely," the movie about the Michael Jackson impersonator who meets Marilyn Monroe and joins her commune in Scotland.
"I love movies that are, you know, fresh and kind of edgy."
She has Stravinsky and Regina Spektor on her iPod. And him?
"I don't have an iPod. I use iTunes, though. Does that count?"
He's 20, sweet and mousy and Canadian. She's 22, dark, sultry and a Philly girl.
We know what you're saying. It'll never work out.
But somehow, as Nick and Norah, the romantic focus of "Nick and Norah's Infinite Playlist," Michael Cera and Kat Dennings click. Their chemistry moved The New York Times to call this pairing of the "nerd du jour" Cera and the "odd, arresting beauty" Dennings a "movie to watch" this fall.
He's settling into stardom after "Juno" and "Superbad" put him there last year. She's been around for years, popping up in films such as last August's "The House Bunny." Norah is her second leading lady role (after "Charlie Bartlett") and could be her big break.
"Nick and Norah," based on a novel by Rachel Cohn and David Levithan, may have a title that's a pun on the old "Thin Man" Nick and Nora Charles romance mysteries. But it's a thoroughly modern love-me, love-my-music romance, a film in which the would-be lovers share mix CDs long before they share a kiss.
"The only thing that can lead to romance is chemistry," says Dennings. "But it's definitely a plus if you have the same taste in music."
"Music doesn't necessarily have that much to do with romance," counters Cera. "It's a great way to click with someone, especially if you share unusual tastes in music."
But Cera's into Human Highway and Alan Price, who used to be keyboardist for the Animals. Denning's all about "Bowie, David Bowie. " There's just no way to get these two kids together. Off screen, anyway.
"For Nick and Norah, music is a huge deal," Dennings says, laughing. "It's what gets Norah's attention, before she even meets Nick. And Nick, once he finds out she's been listening to his mix CDs, he has to think about her differently."
"I think Norah likes the fact that Nick is in a band, that he plays bass," Cera offers after an awkward pause. "Girls like musicians, don't they?"
Dennings and Cera and the cast and crew of "Nick and Norah" enjoyed "29 freezing nights," Cera says, together in Manhattan's Lower East Side, filming in real nightclubs as Nick and Norah meet and traverse a "magical" city in the wee small hours of the morning, looking for love, searching for a friend who's had too much to drink and trying to find a legendary band that they love that's about to perform an after-hours gig.
"I can totally understand that, bossing about a band or a musician," says Cera. But the slightly older Dennings is the one who connects that phrase, "It's about the music," with people the age of the characters in "Nick and Norah's Infinite Playlist."
"Being really into a band in your teens is like being into holidays and birthdays," she says. "You outgrow it. I stopped caring about big birthdays a few years ago. And as obsessed as you might be with this band or that one, that's the thing with obsession. It wears out."
___
© 2008, The Orlando Sentinel (Fla.).
---
---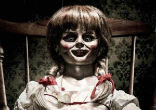 What children read, what they see on the screen, can inspire them toward greater faithfulness. Conversely, Father Robert warns, it can lead ... continue reading
---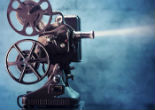 Ever felt like there is nothing worthwhile to watch? You might want to check out the Vatican's list of 'Some Important Films'.In 1995, Pope ... continue reading
---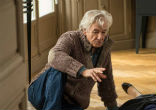 Desperate to remain relevant and make money, the movie industry is preparing to release a smutty film about lesbian nuns with mystical ... continue reading
---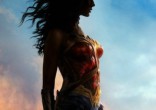 This summer some pretty amazing movies are going to hit theaters, so which ones are YOU excited about? LOS ANGELES, CA (Catholic Online) - ... continue reading
---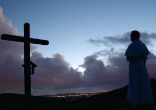 From the Norbertines of St. Michael's Abbey and Chuck Kinnane, director of The Human Experience, Child 31, and Generation Hope, comes a new ... continue reading
---