CBS' 'The Mentalist' almost works, but when 'Opportunity Knocks' on ABC, don't answer
---
McClatchy Newspapers (MCT) - Remember when they used to call CBS the Tiffany Network? These days, it's the Xerox Network, its new shows like perfect third- or fourth-generation copies that can't be told from the originals _ "CSI" if they're dramas, "Two And A Half Men" if they're comedies. If a new idea slips through, the network's crack team of hack screenwriters falls on it like antibodies attacking an invading microbe, mercilessly pounding it into submission.
Such is the sad fate of "The Mentalist," a potentially offbeat crime drama about a charlatan-psychic-turned-cop that debuts Tuesday. The smirky cynicism, savage mockery of New Age verities and prickly atheism of its lead character could have made "The Mentalist" fascinating (if not altogether pleasant) viewing. Instead, it turns down the same formulaic path as CBS' other police procedurals, a sort of CSI-with-a-fake-crystal-ball.
To be fair, "The Mentalist" is not just one more damaged offspring of CBS inbreeding. It's a breathtaking conceptual ripoff of another network's show: USA's 3-year-old "Psych," which also features a phony psychic working with the police.
But where "Psych" is played for belly laughs, "The Mentalist" goes for grim chuckles, or even just grim. Simon Baker plays Patrick Jane, a one-time celebrity psychic who went straight a few years ago after his showboating backfired catastrophically on his family. Now Jane uses the same sharp perceptions that once helped him fleece his marks to help cops break cases.
What almost _ almost _ makes this work is Baker, an Australian actor who specializes in profoundly dark character studies. In "The Guardian," a 2001-2004 CBS legal drama, he played a vicious corporate lawyer avoiding prison for a cocaine bust by doing pro bono work for a children's agency.
He brings the same sneering intensity to this role. Jane, in Baker's hands, is no civic-minded crimebuster but a cynic who assumes that everything and everybody is fake until proven otherwise. His police colleagues aren't there to help anyone but to satisfy a prurient fascination with life's ghoulish underbelly. "If you don't get horny reading Fangoria," he lectures one cop, "I'm Britney Spears." He's not above accusing the father of a murdered teenager of molesting the girl, just to see what happens. ("An innocent man would have punched me by now.")
His most withering contempt is reserved for religion _ not just the shyster spiritualists he used to run with, but the very concepts of God or an afterlife. "There is no more," he scathingly warns the other cops on his squad as they eat a seafood dinner. "There is no other side. This it _ lobster and bread rolls and nautical kitsch. Then nothingness." Hollywood has long been irreligious (when was the last time you saw an on-screen clergymen who didn't turn out to be a grafter or a child molester?) but usually stops short of outright atheism, opting instead for a Unitarianish one-size-fits-all God. Jane's aggressive heathenness is one of his most transfixing qualities.
A weekly series, though, needs a story to go with its characters, and "The Mentalist" is undone by the same poo ex machina storytelling that makes other CBS procedurals so unwatchable. The only difference is that seemingly insoluble mysteries are cracked not by some "CSI" geek at a microscope spouting incomprehensible pseudoscience jargon, but by Jane's equally inexplicable intuitive leaps. Sample dialogue:
"You're father's a football coach, yeah?"
"How'd you know that?"
"It's obvious from your whole demeanor."
If following plots based on dialogue like that strikes you as so not worth the trouble, imagine a game show in which all the questions are about the personal lives of people you've never heard of. Wait, you don't have to; ABC has done it for you. You will not thank them.
"Opportunity Knocks," also premiering Tuesday night, may be the most pointless hour in the entire history of television. Devised by Ashton Kutcher, who unaccountably prefers wasting his time on stuff like this instead of staying home and doing something furtive to Demi Moore, "Opportunity Knocks" gives ordinary people a chance to win money by answering questions about their own lives. But unless you're strangely fascinated by guessing at what age some anonymous Southern California kid lost his front teeth, this show is beyond all known limits of human tedium.
The first episode did look up a bit when a contestant was told he'd have to answer a question about something found hidden under his bed, but it turned out to be a toy car rather than "Everything You Always Wanted To Know About Sex With Barnyard Animals." Some doors are better left closed.
___
THE MENTALIST
9 p.m. EDT Tuesday, CBS
OPPORTUNITY KNOCKS
8 p.m. EDT Tuesday, ABC
___
Glenn Garvin: ggarvin@MiamiHerald.com
___
© 2008, The Miami Herald.
---
---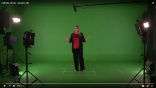 What has Catholic Online been doing lately? We've been busy building some special, in-demand projects for our viewers. God has blessed our ... continue reading
---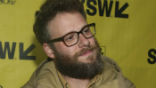 Jewish producer Seth Rogen has staged a pornographic scene that features Jesus having sex with a woman. The scene took place on his ... continue reading
---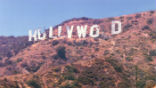 The world is ready for a revolution in television and entertainment. The latest numbers from Hollywood reveal that the film and show ... continue reading
---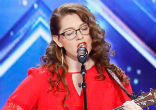 Lives were changed when deaf singer-songwriter Mandy Harvey took the America's Got Talent stage. Her "show-stopping, standing-ovation" ... continue reading
---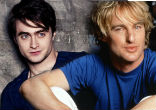 'Miracle Workers," a new television series on TBS, is set to air in 2018. LOS ANGELES, CA (Catholic Online) - Popular actors, Owen Wilson ... continue reading
---