'Lust, Caution'
---
"Lust, Caution" (Focus) is a paradox: a superbly crafted romantic tale that recalls some of the great espionage movies of Hollywood's golden age, but with a modern-day permissiveness that goes far beyond anything Ingrid Bergman or Cary Grant ever did on-screen.
'LUST, CAUTION' – Tang Wei, left, and Tony Leung star in a scene from the movie "Lust, Caution." (CNS/Focus)
The film takes place in the late 1930s and early 1940s, in Hong Kong and Shanghai at the time of the Japanese occupation. Wong Chia Chi (Tang Wei), a shy young student, falls in with a theatrical troupe run by Kuang Yu Min (Wang Leehom). Kuang and his theatrically minded friends are part of a resistance movement that decides to assassinate Mr. Yee (Tony Leung), a powerful secret service chief with the collaborationist government. Kuang persuades an increasingly confident Wong to play the real-life role of a married woman and seduce the married Wong to lure him to his death. Part of Wong's training includes learning the facts of life so she can convincingly play the femme fatale with Mr. Yee. This is accomplished in a no-nonsense way in the dark by one of the group. She learns the more external aspects of this role from the Hollywood films she watches with such fascination. She contrives to become friendly with Mrs. Yee (Joan Chen), and before long Wong is part of an affluent circle playing endless mah-jongg sessions, during which she catches the admiring eye of Mr. Yee. Eventually, a clandestine dinner with Mr. Yee - about as romantic a scene as modern cinema has conjured - leads to his offering to drive her back to her home, where her friends lie in wait to assassinate him. But the ever-cautious Mr. Yee opts not to follow her inside. Wong leaves the group in horror when she witnesses a gruesome killing, but picks up her former disguise a couple of years later in Shanghai, where she re-establishes her friendship with Mrs. Yee, and eventually commences an affair with Mr. Yee. Is she playing the spy role or falling in love for real? We're kept guessing right up to the end. Director Ang Lee's glossy adaptation (script by Wang Hui Ling) of revered Chinese writer Eileen Chang's short story, "Se, Jei," is a meticulously detailed, beautifully designed (by Pan Lai) period thriller. Performances are finely shaded. Especially strong are Wei, in an extraordinary feature film debut, and the charismatic Leung. Together, they center the film. With all of this quality, it is all the more unfortunate that Lee the director felt it necessary to shoot the somewhat aberrant sex scenes so explicitly. Even though just a few minutes out of a long, serious-minded film - their presence precludes endorsement. (That may change if the film ever gets a television airing with the sex scenes excised.) Also disturbing, but more arguably valid, is an extremely violent stabbing that commendably shows the true horror of violence as few other screen killings ever have. Subtitles. The film contains graphic nonmarital sexual encounters, full-frontal and rear nudity, a violent stabbing death, adultery theme, vigilante justice and a single use of the f-word. The USCCB Office for Film & Broadcasting classification is O - morally offensive. The Motion Picture Association of America rating is NC-17 - no one 17 and under admitted. - - - Forbes is director of the Office for Film & Broadcasting of the U.S. Conference of Catholic Bishops.
---
Copyright (c) 2007 Catholic News Service/U.S. Conference of Catholic Bishops
---
---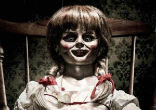 What children read, what they see on the screen, can inspire them toward greater faithfulness. Conversely, Father Robert warns, it can lead ... continue reading
---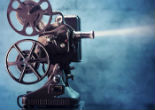 Ever felt like there is nothing worthwhile to watch? You might want to check out the Vatican's list of 'Some Important Films'.In 1995, Pope ... continue reading
---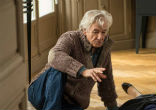 Desperate to remain relevant and make money, the movie industry is preparing to release a smutty film about lesbian nuns with mystical ... continue reading
---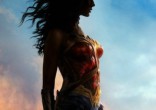 This summer some pretty amazing movies are going to hit theaters, so which ones are YOU excited about? LOS ANGELES, CA (Catholic Online) - ... continue reading
---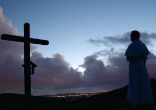 From the Norbertines of St. Michael's Abbey and Chuck Kinnane, director of The Human Experience, Child 31, and Generation Hope, comes a new ... continue reading
---