Lent is almost over, but have YOU kept this Commandment?
---
By Catholic Online (NEWS CONSORTIUM)
4/18/2014 (3 years ago)
Catholic Online (www.catholic.org)
Have you truly 'Prayed and Acted' to show love for your neighbor?
The time has finally come. We've sacrificed, struggled, and prayed our way to the end of Lent. Easter is about to begin. Hopefully, Lent has not been just about us as individuals and our struggles against chocolate or other forms of trivial temptation. Hopefully Lent has been a fulfilling season of inspiration and we have all acted to make the world a better place during this Holy Season.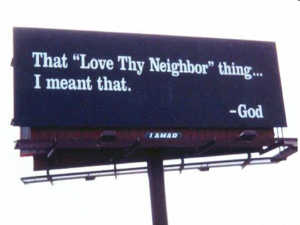 Love thy neighbor means to take action to show you love. It's more than just words, it's a commandment.
LOS ANGELES, CA (Catholic Online) - One message echoed from St. Peter's Square to the pulpit at Mass has been the importance of turning Lent into a season of charity and self-development as opposed to a season of sacrifice alone.
It matters that during our season of preparation to receive the gift of Jesus' Resurrection that we pour ourselves out entirely. While we are good at pouring out the bad by purging bad habits and minor addictions such as sweets, sodas, and so on from our daily routine, we're not so good at pouring out some of our better nature during this period.
Pour good into the world, 'Pray and Act' now.
Lent is a season where we should pour all of ourselves out, not just the negative. The word needs our positive influence too, and the world's needs don't end with a holiday or with a season of the liturgical year.
For this reason, Your Catholic Voice Foundation has been collecting food donations to be sent to those in need around the world. It's an easy way for you to answer Pope Francis' call to 'Prayer and Action' to end world hunger by 2025.
Every Catholic has been asked by Pope Francis to follow the example of Christ and invite others to their supper table. We can't physically invite people from around the globe to gather at our table, but we can still feed them by purchasing food that they will receive and eat.
This counts. It matters. It saves lives.
Millions of children in particular suffer from chronic hunger and food insecurity. At any given moment, several million are in the process of starving to death. They all could be saved, for the world produces plenty of food, but as Pope Francis explained, the food is distributed "scandalously" with some people receiving more than they need and throwing it away, and others getting nothing.
The person who can right this wrong is YOU.
As Lent comes to an end and we celebrate the Last Supper, a meal to which you are invited, let us remember that we're also asked to invite people to our supper tables too. We have an obligation, given by Christ and reminded by Pope Francis, to feed those around us who are in need. How you do this is up to you, but you have no choice in whether or not you do it. To love they neighbor as yourself is, in fact, a commandment.

Your Catholic Voice Foundation is making it simple to keep this Holy Commandment.
Please click the link below and consider what donation you can make to keep the Commandment of Christ. As you commemorate the hope of the Last Supper and the sorrow of the Crucifixion, and finally the joy of the Resurrection, remember that Jesus went through all of that for you. His sacrifice is your salvation and His gift to you. Will you say thanks by doing what he asks in return?
Love thy neighbor, pour some of your goodness out for others today because need doesn't wait. 
---
Copyright 2018 - Distributed by THE CALIFORNIA NETWORK
Pope Francis Prayer Intentions for JANUARY 2018
Religious Minorities in Asia.
That Christians, and other religious minorities in Asian countries, may be able to practise their faith in full freedom.
---
---
---
More Lent & Easter
---
'So it is written that the Christ would suffer and on the third day rise from the dead'
Easter / Lent News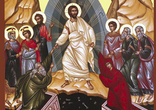 While Easter is a Solemnity and an octave feast, it is also a 50 day season until Pentecost.The Season of Easter is not just about His ... continue reading
---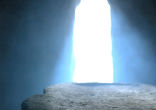 What lesson is the Lord teaching us by keeping his wounds intact? Perhaps we can better answer this question by turning to our own wounds. ... continue reading
---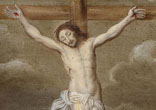 As a teenager I ran into someone who introduced me to the finer points of the occupation. We fell into the tried and proven method of ... continue reading
---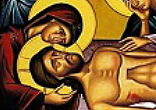 Something strange is happening - there is a great silence on earth today, a great silence and stillness. The whole earth keeps silence ... continue reading
---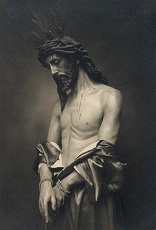 Today as we contemplate the Passion we also plumb the mystery and meaning of the Church. We are members of His Body. She was born ... continue reading
---