SUNDAY HOMILY: The Happy Priest - Passion for Heaven
---
The same Jesus that Pier Giorgio Frassati loved with so much passion is calling you to live that same authentic Christian life that he lived.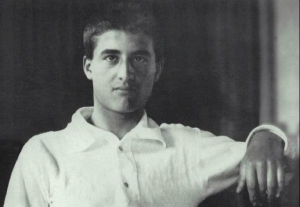 CORPUS CHRISTI, TX (Catholic Online) - In this Sunday's gospel narrative from the Gospel of Luke, Jesus is asked a very important question: "Lord, will only a few people be saved?"  In other words, is everyone going to go to Heaven?
I would like to begin our reflection this weekend by telling you about a young man who really wanted to get to heaven.  He took his eternal salvation and the eternal salvation of others very seriously.  He lived such a profound Catholic life that he is on the way to becoming a canonized saint.  He is already a blessed.  He was beatified by Blessed Pope John Paul II on May 20, 1990.
I am speaking to you about Blessed Pier Giorgio Frassati, an outstanding young Catholic who is an extraordinary example for young Catholics.
Pier Giorgio Frassati was born in Turin, Italy on April 6, 1901.
He was joyfully dedicated to helping the poor.  He was active in numerous Catholic organizations, among them was the Saint Vincent de Paul Society.
"Charity is not enough: we need social reform," and he worked for both. Among his many endeavors, he gave his time to help establish a Catholic daily newspaper Momento which was based on the principles of Pope Leo XIII's encyclical on social and economic matters, Rerum Novarum.
When Pier Giorgio was a child a poor mother with her little boy came begging to the Frassati home. Pier Giorgio answered the door, and seeing that the little boy did not have any shoes, he gave him his own shoes.
His father was wealthy and prominent. At his graduation, when he was given the choice by his father of money or a car, he chose the money and gave it to the poor.
With the money, he obtained a room for a poor old woman evicted from her apartment, provided a bed for an invalid and supported three children of a sick and grieving widow.
Blessed Pier Giorgio Frassati loved to spend time in the countryside with his friends. Mountain climbing in the Alps was one of his favorite sports.
During the long hikes, they did not hesitate to share their religious inspiration and spiritual lives.  Frassati organized arduous mountain-climbing expeditions for his friends, leading them in the Rosary as they ascended.  He urged them upward with the cry: "Higher and higher-there you can hear the voice of Christ!"
Beneath the smiling face of the restless university student was concealed the amazing life of a great saint.  Love for Jesus motivated all of his actions. He attended Mass every day and was known for his devotion to the Eucharist.
When friends asked how he could put up with the stench of Turin´s slums, Pier Giorgio would say: "It´s to Jesus I go. Jesus comes to me every morning in Holy Communion and I repay him in a very small way by visiting the poor.  All around the sick and all around the poor I see a special light which we do not have."
Frassati grew up in a wealthy family.  Rather than being attached to the comfort of his surroundings, he lived a simple life and gave away food, money and his personal clothing; anything that anyone asked of him.
It is believed that he contracted from the very people to whom he was serving in the slums the polio that would kill him when he was only twenty-four years old.
His wealthy and non-practicing Catholic parents never knew of his service to the poor.  At his funeral, they thought that only their family and friends would attend.  Instead, they were amazed when thousands of people lined up the streets as his body was being carried to the cemetery for burial.
The poor, the lonely and all those who had been touched by Frassati's love and self-donation had come to honor this shining model of Christian living.
Pier Giorgio's body was found to be incorrupt in 1981 and was transferred from the family tomb where he was buried in the Cathedral of Turin.
So, let us return to the question that someone asked Jesus: "Lord, will only a few people be saved?"
Let's face it, Satan has most people fooled.
He has a lot of people thinking that he does not exist.
Moreover, as the father of lies, he has a lot of people believing that sodomy is Gay, the murder of an innocent unborn child is a choice and that fornication is cohabitation.
This same Satan has a lot of people, among them a lot of Catholics, believing that everyone is going to heaven.
So, if everyone is going to heaven automatically, why pray, why go to Confession, and why go to Church on Sunday?
This same Satan also has a lot of people down in the dumps thinking that their sins are so terrible that God can't forgive them for the awful things that they have done.
My dear friends, let us not listen to these lies.
Rather, let us take to heart the words from this Sunday's second reading: "So strengthen your drooping hands and your weak knees.  Make straight paths for your feet, that what is lame may not be disjointed but healed" (Hebrews 12: 13).
The same Jesus that Pier Giorgio Frassati loved with so much passion is calling you to live that same authentic Christian life that he lived.
Jesus is calling you to live, like Pier Giorgio Frassati, the real Christianity that is translated into concrete deeds of service to the poor and to all those who are in need.
Like Pier Giorgio Frassati we need to have a serious spiritual life rooted in the Eucharist and the Rosary.  Like Pier Giorgio Frassati we need to be glowing Christians who radiate joy to a troubled world.
Like Pier Giorgio Frassati we need to climb the mountains of our lives, never giving in to discouragement or despair.  Rather, filled with motivation and idealism, we need to climb "Higher and higher-there you can hear the voice of Christ!"
Father James Farfaglia is a contributing writer for Catholic Online.  Visit him on the web at www.fatherjames.org.
---
Copyright 2018 - Distributed by THE CALIFORNIA NETWORK
Pope Francis Prayer Intentions for APRIL 2018
For those who have Responsibility in Economic Matters.
That economists may have the courage to reject any economy of exclusion and know how to open new paths.
---
---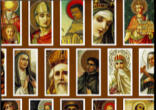 Calling the saints to mind inspires, or rather arouses in us, above all else, a longing to enjoy their company, so desirable in itself. We ... continue reading
---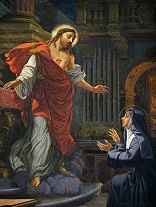 The heart is the center of a person, the place from which he/she makes the choices which will affect the world within them and around them. ... continue reading
---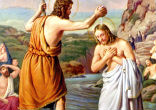 The consideration of Jesus' baptism, gives us an opportunity to remember our own baptism. If you do not know the date of your own ... continue reading
---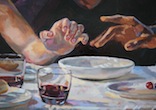 I gave my back to those who beat me, my cheeks to those who plucked my beard; My face I did not shield from buffets and spitting. HYTHE, ... continue reading
---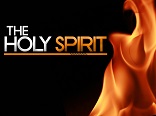 The Spirit makes one man a teacher of divine truth, inspires another to prophesy, gives another the power of casting out devils, enables ... continue reading
---