MONDAY HOMILY: Faith is the Beginning of Eternal Life
---
Are we willing to risk embarrassment and the loss of personal honor in order to give witness to our faith?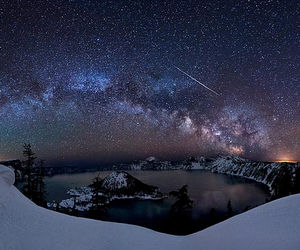 Infinite Stars in the Sky
Highlights
By Fr Stephen B. Reynolds
Catholic Online (https://www.catholic.org)
7/8/2013 (4 years ago)

Published in Year of Faith
Keywords: Year of Faith, Daily Homily, Faith, Woman with Hemorrhage, Jairus, MIracles, Jesus' Miracles, Faith, Fr. Stephen B. Reynolds, St. Theresa Sugar Land, TX
---
P>SUGAR LAND, TX (Catholic Online) - Jesus is nothing if not efficient.  On the way to perform one miracle, he affects another (see Matthew 9:18-26).  Two people approach the Lord, one quite openly, one in secret. 
They are people of deep faith who have confidence in Jesus' power to save.  Their prayers are answered in a most marvelous way, beyond their expectations.
Even when surrounded by large crowds, Jesus is interested in each person.  No one is anonymous to him.  In a group of one hundred souls, Jesus is interested in one hundred of them. 
We should never image that God overlooks us or does not take an interest in our lives, our needs, or our sufferings.  We are always present to him, and he constantly cares for us.
Let's take a look at the two petitioners who come before the Lord on this occasion.
The first is called "an official."  Both the Gospel of Mark and that of Luke refer to him as "Jairus," the head of the local synagogue in Capernaum (Mark 5:22; Luke 8:41).  He may have been a witness to other miracles that Jesus performed in that town: the healing of Peter's mother-in-law (Matthew 8:15); the dramatic healing of a paralyzed man, whose sins he also forgives (Matthew 9: 2-6); even the moral miracle of St. Matthew's conversion (Matthew 9:9).
Jairus was convinced that Jesus could restore his dead daughter to life.  Imagine the scene:  Jesus is speaking to a large group of people, most of whom would have been known to Jairus.  As the leader of the synagogue, he was putting his reputation on the line in approaching Jesus in this way. 
Jairus' request is an implicit acknowledgement, if not of Christ's divinity, then at least of the fact that God was working through Jesus in an altogether unique way.  By kneeling before Jesus and asking for such an unheard of miracle, Jairus shows that he desires the grace of God more than human respect.  He is willing to put his reputation, honor, and position on the line in order to obtain a greater good.
While on the way to raise his daughter, Jesus encounters "a woman suffering hemorrhages."  We don't know the exact nature of her illness, although it was clearly a burden to her and was undoubtedly a source of suffering and embarrassment.  While Jairus petitions Christ publicly, this woman does so in the silence of her heart.
Of course, the Lord knows what she is thinking.  He has already heard her prayer.  Jesus turns to the woman and says, "Your faith has saved you."
The Catechism of the Catholic Church teaches that "faith makes us taste in advance the light of the beatific vision, the goal of our journey here below. faith is already the beginning of eternal life" (CCC, no. 163). 
Through her act of faith, made possible by God's grace, this woman has already embarked upon the path of salvation.  We can imagine that after the Passion, Death, and Resurrection of Christ, she became a great believer, and brought others to know Jesus and his Gospel.
Moving toward the conclusion of the Year of Faith, this Gospel provides rich food for contemplation.  Is our faith as strong as these two petitioners?  Do we regularly approach Jesus with our struggles, asking for his divine intervention?  Are we willing to risk embarrassment and the loss of personal honor in order to give witness to our faith?
Our Blessed Mother knows what it is to believe with all of one's strength.  Let us ask her to intercede for us, that we may always be strong in faith, especially in the midst of trials.
----- 
Fr. Stephen B. Reynolds is the Pastor of St. Theresa Catholic Church in Sugar Land, Texas. You are invited to visit them on the Web at: www.SugarLandCatholic.com.

---
Copyright 2018 - Distributed by THE CALIFORNIA NETWORK
Pope Francis Prayer Intentions for APRIL 2018
For those who have Responsibility in Economic Matters.
That economists may have the courage to reject any economy of exclusion and know how to open new paths.
---
---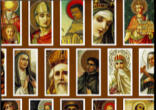 Calling the saints to mind inspires, or rather arouses in us, above all else, a longing to enjoy their company, so desirable in itself. We ... continue reading
---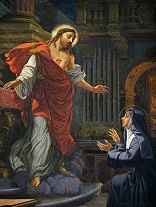 The heart is the center of a person, the place from which he/she makes the choices which will affect the world within them and around them. ... continue reading
---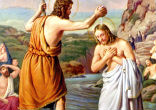 The consideration of Jesus' baptism, gives us an opportunity to remember our own baptism. If you do not know the date of your own ... continue reading
---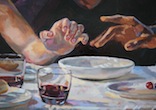 I gave my back to those who beat me, my cheeks to those who plucked my beard; My face I did not shield from buffets and spitting. HYTHE, ... continue reading
---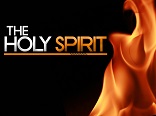 The Spirit makes one man a teacher of divine truth, inspires another to prophesy, gives another the power of casting out devils, enables ... continue reading
---