Taking Custody of Your Heart
---
Jesus is just as concerned with what is going on inside than what we do on the outside
In this passage, Jesus seems to be addressing the whole issue of adultery. Yet, his focus is much broader, talking about taking custody of the heart.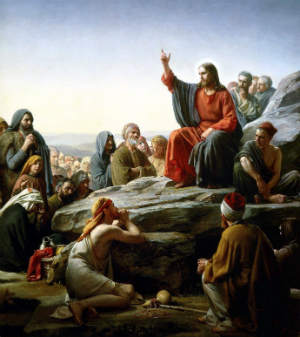 WASHINGTON, DC (Catholic Online) - "I've told you a million times, don't exaggerate!" While this is a well-worn cliché, hyperbole - an exaggerated statement or claim not meant to be taken literally - has always been a strong teaching tool in underscoring the importance of a teaching. Jesus effectively used this tool on several occasions, especially during his Sermon on the Mount.
Today's Gospel reading from the Sermon on the Mount is a perfect example:
Jesus said to his disciples: "You have heard that it was said, 'You shall not commit adultery.' But I say to you, everyone who looks at a woman with lust has already committed adultery with her in his heart. If your right eye causes you to sin, tear it out and throw it away. It is better for you to lose one of your members than to have your whole body thrown into Gehenna. And if your right hand causes you to sin, cut it off and throw it away. It is better for you to lose one of your members than to have your whole body go into Gehenna.

In this passage, Jesus seems to be addressing the whole issue of adultery. Yet, his focus is much broader, talking about taking custody of the heart.
In my early days of pastoral ministry, I had a young man from our parish youth group who came to me one day very perplexed. He was trying to figure out what kind of magazines he could still read and TV programs he could still watch and still not put his immortal soul in danger.  In other words, he was trying to determine how far away he could get from God and still be OK.
Throughout my years of ministry, this has been a constant theme in the lives of many. Often the conversations start out with, "Father, I know I don't live as bad a life as." or "Father, I'm basically a good person."
Focused so strongly on what actions can lead where, we often miss out on the real issue. Where is our heart?
In Luke 6, Jesus reminds his followers that a tree is known by its fruit and that out of the fullness of the heart the mouth speaks. Now, when I was in summer camp many years ago, we did a whole section on tree identification. I wasn't that good when it came to bark and leaves, but I could always identify fruit. Fruit was always consistent with the nature of the tree - it was, in fact, its outward essence. Apple trees always bore apples, etc.
We can easily see what our Lord was saying here. The fruit of our lips reveals the essence of who we are. This was also made clear to the Scribes and Pharisees who came to the Sea of Galilee to confront him. To them he said, But what comes out of the mouth proceeds from the heart, and this defiles a man. For out of the heart come evil thoughts, murder, adultery, fornication, theft, false witness, slander. (Matt. 15:18, 19)
God wants us to take custody of our heart; taking ownership of what is inside of us. This takes more than simply going to confession - although that is a significant part of it!
In order for us to take custody of our heart where our lives can bear the authentic fruit of holiness, we need to maintain our guard our senses.
There is an old Vacation Bible School song that goes:
Oh, be careful little eyes,
What you see (sung two times)
For the Father up above,
Is looking down in love,
So be careful little eyes
What you see.
The song follows with warnings about the ears, hands, feet, heart and mind.
This simple little song sets the tone for what we are talking about. Our senses are the gateway to the heart and mind. If we are able to guard what we take in through our eyes, ears, taste, touch and smell, how much better off we'd be.
We live in a world where our senses are being assaulted daily. This is a society of sensuality where, in an over-used cliché, "if it feels good, do it!" The standards for media have changed so dramatically in the past 50 years, bringing a real challenge in determining what we should be take in to our minds.
Today's assaults come on many fronts, especially for men. Whether it's the media or the mall, there are many opportunities for eyes, ear and mind to stray. The Internet also provides easy opportunities for unmonitored activity for men and women alike.
The best counsel we can get regarding our senses comes directly from the Apostle Paul, who wrote:
Finally, brethren, whatever is true, whatever is honorable, whatever is just, whatever is pure, whatever is lovely, whatever is gracious, if there is any excellence, if there is anything worthy of praise, think about these things. (Phil. 4:8)
Taking custody of the heart involves more than simply understanding what is good and/or bad for us. Custody includes calling a halt to anything that is not worthy of excellence at the first step. These first steps is what I call "trigger points."
Trigger points can come unexpectedly, when temptation strikes without warning. They can also be anticipated, when we are alone, weary, under stress or at a low point in life. The important thing at any of those times is to interrupt the experience and change direction toward something worthy of praise.
Our Lord makes it clear from his use of exaggeration that he expects his followers to take custody of the heart seriously. He said, "If your hand causes you to sin cut it off." He obviously didn't mean this literally but is calling for us to radically end any flirtation with sin.
The goal, of course, is holy life, for us to bear good fruit. In St. Paul's letter to the Galatians, he gives us a taste of this fruit. "But the fruit of the Spirit is love, joy, peace, patience, kindness, goodness, faithfulness, gentleness, self-control; against such there is no law." (Gal 5:22, 23)
Try those on for size and see how you are doing? Do you find the fruit of the Spirit occurring in our life? This is the evidence that God is at work in your heart and your actions confirm this.
Remember, this does not just come about because we are simply avoiding things that are bad. It also doesn't mean you are trying to imitate good deeds. You are also feeding your soul the proper spiritual nutrients for God's Spirit to keep working inside. As Paul reminds us in the first reading for today, "We hold this treasure in earthen vessels,
that the surpassing power may be of God and not from us." (2 Cor. 4:7)
-----
 
Father Randy Sly is the Associate Editor of Catholic Online and a priest with the Personal Ordinariate of the Chair of St. Peter (http://usordinariate.org) established by the Holy Father, Pope Benedict XVI, through the Apostolic Constitution Anglicanorum Coetibus. He is currently the chaplain of the St. John Fisher Ordinariate Community, a priest in residence at Our Lady of Hope Catholic Church and Director of Pro-Life Activities for the Ordinariate. He is a popular speaker for parishes, apostolates and organizations.
 
---
Copyright 2018 - Distributed by THE CALIFORNIA NETWORK
Pope Francis Prayer Intentions for APRIL 2018
For those who have Responsibility in Economic Matters.
That economists may have the courage to reject any economy of exclusion and know how to open new paths.
---
---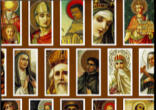 Calling the saints to mind inspires, or rather arouses in us, above all else, a longing to enjoy their company, so desirable in itself. We ... continue reading
---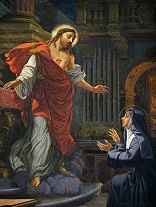 The heart is the center of a person, the place from which he/she makes the choices which will affect the world within them and around them. ... continue reading
---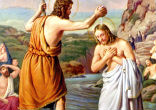 The consideration of Jesus' baptism, gives us an opportunity to remember our own baptism. If you do not know the date of your own ... continue reading
---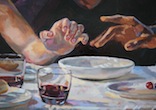 I gave my back to those who beat me, my cheeks to those who plucked my beard; My face I did not shield from buffets and spitting. HYTHE, ... continue reading
---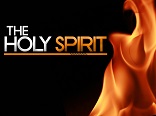 The Spirit makes one man a teacher of divine truth, inspires another to prophesy, gives another the power of casting out devils, enables ... continue reading
---