SUNDAY HOMILY: The Happy Priest - A Reflection on Motherhood
---
Motherhood is a very high calling.  What relationship can ever replace the love of a mother and a grandmother?  It is essential for women to realize that the love, guidance and influence they provide to their children are distinct and invaluable.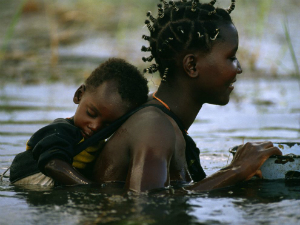 Highlights
By Fr. James Farfaglia
Catholic Online (https://www.catholic.org)
5/12/2013 (5 years ago)

Published in Year of Faith
Keywords: year of faith, fr. james farfaglia, sunday homily, homilies, motherhood, women, contraception, hhs mandate, men, fatherhood, love, george washington, abraham lincoln, pre-martial sex, cohabitation, marriage, family life, saint paul, john paul II, Mary, Ble
---
CORPUS CHRISTI, TX (Catholic Online) - Today is Mother's Day.  Today is one of the most beautiful days of the year.  Let us consider for a moment the thoughts of two great men about the role their mothers played in their lives.
George Washington once said, "My mother was the most beautiful woman I ever saw. All I am I owe to my mother. I attribute all my success in life to the moral, intellectual, and physical education I received from her."
Abraham Lincoln spoke similar words when he said, "All that I am or ever hope to be, I owe to my angel Mother."
Unfortunately, many people in our society would not agree with these great men who had great mothers.  Today, many think that their lives have no meaning unless they are employed in the workplace; thus only in this way they regard themselves useful for society.  They consider the role of a stay home mom to be a waste of time. 
However, although the circumstances of some women oblige them to work, today many more married women are finding that staying home and raising their children is the right way to go. 
Motherhood is a very high calling.  What relationship can ever replace the love of a mother and a grandmother?  It is essential for women to realize that the love, guidance and influence they provide to their children are distinct and invaluable.
There is no doubt that motherhood is a very high calling.  But, to whom can mothers look as the real model of motherhood?  Today's modern culture offers many role models through television, movies and women's magazines.  However, often these role models are either all together wrong or they offer a very limited and unrealistic view of true motherhood. 
All mothers who wish to be true to their high calling need only look to the woman who became the greatest mother of all.  Born into humble surroundings, she was called by God to be the mother of the Son of God.  She affirmed her obedience to the call of God and lived out her vocation throughout her entire life.  Mary, the mother of Jesus, our Blessed Mother, is the true model of motherhood. 
"It can thus be said that women, by looking to Mary, find in her the secret of living their femininity with dignity and of achieving their own true advancement.  In the light of Mary, the Church sees in the face of women the reflection of a beauty which mirrors the loftiest sentiments of which the human heart is capable: the self-offering totality of love; the strength that is capable of bearing the greatest sorrows; limitless fidelity and tireless devotion to work; the ability to combine penetrating intuition with words of support and encouragement" (Blessed John Paul II, Redemptoris Mater).
One aspect of Mary's life that has particular meaning and inspiration for many mothers today is the profound suffering that she endured during the passion of Our Lord.  Stabat Mater.  Mary stood at the foot of the cross. 
Divorce, separation, single moms, widows, mothers forced to work out of necessity, grandmothers raising grandchildren, prodigal children and prodigal grandchildren,  are realities that cause deep, daily suffering for many women.  Added to all of these sufferings, is the pain endured by many married women who would like to be mothers. 
All mothers and grandmothers need to find in Mary, our Blessed Mother, the faith, hope, love and fortitude to stand firm at the foot of the cross.  All suffering has power when we unite our suffering to the cross of Jesus.  Take your suffering, united to the suffering of Jesus, and offer that suffering for your children and grandchildren. 
As we honor our mothers and grandmothers on this yearly celebration of motherhood, we also need to consider the essential duties of husbands and children.
Saint Paul exhorts husbands to love their wives as Christ loves the Church (Ephesians 6: 25).  Husbands have the solemn duty to sacrifice themselves continually in their total love for their wives and their children.  Each day provides numerous opportunities for husbands to live out their family life with many acts of patience, kindness and service.
Through loving obedience and the living out of the virtue of charity, children become a joy and not a burden to their mothers and grandmothers, and the children in turn learn to emulate these same virtues. Conversely, children who are self-centered will be unable to love the way that they should.
To be a true mother today is certainly very challenging indeed.  However, our yearly celebration of Mother's Day should motivate all mothers to understand the importance of their call by God to motherhood. 
I am very grateful for the hard work and dedication of the women in any parish that I have been assigned to.  No matter where I have ever been as a seminarian or as a priest, I have always seen the promise of Jesus fulfilled:  "And everyone who has left houses, brothers, sisters, father, mother, children or land for the sake of my name will be repaid a hundred times over, and also inherit eternal life" (Matthew 19: 29).
Concretely, not only have many dedicated women assisted me in my ministry as a priest, I have also received many spiritual mothers and many spiritual sisters, many of whom have become life-long friends. 
Aside from the apostolic activity that many women provide in a parish family, it is good for a good priest to have the emotional support of spiritual mothers and spiritual sisters.  In order to be fully human, the faithful celibate priest needs to experience the richness of celibate friendships with the women of his parish family.  Life without the experience of the feminine dimension of human reality would be incomplete and cruel.
Women who truly live out their femininity are living icons of the tenderness of God.  The celibate priest reminds women that love is eternal.   Women remind priests that love is not only paternal, but maternal as well. 
On this beautiful day dedicated to motherhood, we must contemplate the reality that God is love.  The Holy Spirit has given us, through the Sacrament of Baptism, the gift of love.  It is through a profound spiritual life that we encounter the Holy Spirit.  In this way, he can give us the ability and the power to love more each day. 
Young women who one day will get married need to remember that the best preparation for the Holy Sacrament of Marriage is virginity.  God has established a plan for marriage, family life and sexual intimacy.  When men and women reject God's plan, the consequences are disastrous. 
Contraception is the greatest destroyer of women and family life, because contraception, as in intrinsic evil, draws the human person away from true love and God's plan for marriage, family life and sexual intimacy. 
Sexual intimacy outside of marriage is a sin and it simply does not work. 
My prayer is that the Holy Spirit will renew the hearts of all mothers so that they can live out their calling to motherhood with a deeper and more generous love within the daily circumstances of their lives.   
My prayer is that the Holy Spirit will fill all women with the gift of love and that they may fully understand their true dignity as daughters of the awesome God of love.
My prayer is that men will respect women and not use them as an object. 
I am very grateful for the young people of my parish, who struggle every day to heroically live their lives according to God's plan within a society that is completely out of control.
Father James Farfaglia is a contributing writer for Catholic Online You can visit him on the web at www.fatherjames.org and listen to the audio podcast of this Sunday homily.  
---
Copyright 2018 - Distributed by THE CALIFORNIA NETWORK
Pope Francis Prayer Intentions for July 2018
Priests and their Pastoral Ministry.
That priests, who experience fatigue and loneliness in their pastoral work, may find help and comfort in their intimacy with the Lord and in their friendship with their brother priests.
---
---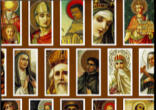 Calling the saints to mind inspires, or rather arouses in us, above all else, a longing to enjoy their company, so desirable in itself. We ... continue reading
---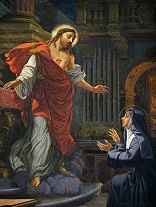 The heart is the center of a person, the place from which he/she makes the choices which will affect the world within them and around them. ... continue reading
---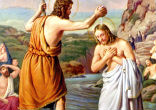 The consideration of Jesus' baptism, gives us an opportunity to remember our own baptism. If you do not know the date of your own ... continue reading
---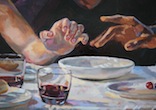 I gave my back to those who beat me, my cheeks to those who plucked my beard; My face I did not shield from buffets and spitting. HYTHE, ... continue reading
---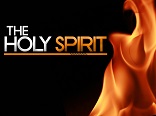 The Spirit makes one man a teacher of divine truth, inspires another to prophesy, gives another the power of casting out devils, enables ... continue reading
---