MONDAY HOMILY: Seeking a Sign
---
Instead, Jesus' miracles are always signs of the Kingdom of God and catalysts to faith.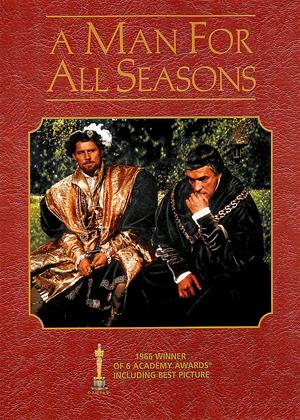 A Man for all Seasons
SUGAR LAND, TX (Catholic Online). The play, "A Man for All Seasons," dramatizes the events surrounding the desire of King Henry VIII to put aside his wife for another woman.   The King desperately wants the acquiescence of his chief minister, Sir Thomas More, whose assent would add an air of respectability to the whole squalid affair. Why is More's support so important for the King?  According to the play, it is because More is upright and is known for his honesty.
"There are those. who follow me because I wear the crown," the King says, and "those. who follow me because they are jackals with sharp teeth and I'm their tiger, there's a mass that follows me because it follows anything that moves. And then there's you."
Despite his personal moral corruption, the King recognizes the pure motives that drive Sir Thomas.  The question of motives also arises in the Gospel of today's Mass (John 6:22-29).  Jesus says to the crowds that followed him, "you seek me, not because you saw signs, but because you ate your fill of the loaves" (John 6:26).
Jesus is speaking to those who followed him after the miracle of the loaves and fishes (see John 6:2-14).  St. John describes the near-frantic efforts of these potential disciples to find Jesus.  They looked along the seashore with no result before finally sailing across the water to Capernaum, hoping that the Lord would be there.
We can imagine the excitement of this band of people.  Their hearts had been stirred by the preaching of Jesus.  They had witnessed the miraculous multiplication of the loaves and the fishes, and had partaken of them.  They wanted to see more.
However, Jesus never performs miracles just to satisfy the idle curiosity of others.  During his public ministry, some scribes and Pharisees approached Jesus, saying "Teacher, we wish to see a sign from you," to which Jesus replies "an evil and adulterous generation seeks for a sign" (Matthew 12:38-39).  The scribes and Pharisees wanted to see a miraculous work for its own sake, much like the desire of Herod Antipas during the Lord's passion (see Luke 23:8).
Instead, Jesus' miracles are always signs of the Kingdom of God and catalysts to faith.
"The signs worked by Jesus attest that the Father has sent him. They invite belief in him. To those who turn to him in faith, he grants what they ask. So miracles strengthen faith in the One who does his Father's works; they bear witness that he is the Son of God. But his miracles can also be occasions for 'offence;' they are not intended to satisfy people's curiosity or desire for magic.  Despite his evident miracles some people reject Jesus; he is even accused of acting by the power of demons" (Catechism of the Catholic Church, no. 548).
Jesus knows that the crowd who followed him did so because he was able to provide food for the body.  Without rejecting this motivation, Jesus calls them to something higher.  He wants them to open their minds and hearts to him and to the doctrine of the Eucharist, which he is about to reveal.  "Do not labor for the food which perishes," Jesus tells them, "but for the food which endures to eternal life" (John 6:27).
Let us ask the Lord to open our minds and hearts as well.  It is all too easy for our attention to be consumed by the world with all of its attractions - many of which are good and genuinely delightful.  But we should always be mindful of the God who stands behind what is good and who makes it possible.
------
Fr. Stephen B. Reynolds is pastor of St. Theresa Catholic Church in Sugar Land, TX, a suburb of Houston.  You may visit the parish website at: www.SugarLandCatholic.com.
---
Copyright 2018 - Distributed by THE CALIFORNIA NETWORK
Pope Francis Prayer Intentions for APRIL 2018
For those who have Responsibility in Economic Matters.
That economists may have the courage to reject any economy of exclusion and know how to open new paths.
---
---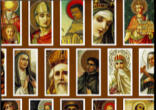 Calling the saints to mind inspires, or rather arouses in us, above all else, a longing to enjoy their company, so desirable in itself. We ... continue reading
---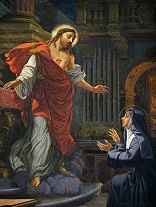 The heart is the center of a person, the place from which he/she makes the choices which will affect the world within them and around them. ... continue reading
---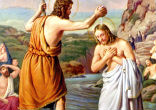 The consideration of Jesus' baptism, gives us an opportunity to remember our own baptism. If you do not know the date of your own ... continue reading
---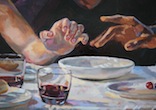 I gave my back to those who beat me, my cheeks to those who plucked my beard; My face I did not shield from buffets and spitting. HYTHE, ... continue reading
---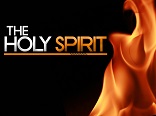 The Spirit makes one man a teacher of divine truth, inspires another to prophesy, gives another the power of casting out devils, enables ... continue reading
---