The Happy Priest: The Gift of the Holy Eucharist
---
Do we miss Mass on Sundays?  How do we dress for Mass?  Do we pay attention during Mass?  Are we late for Mass?  How are our genuflections?  Do we receive the Eucharist worthily?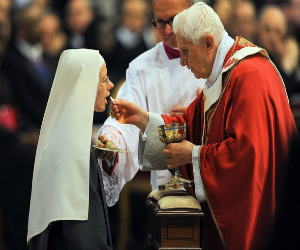 CORPUS CHRISTI, TX (Catholic Online) - American conductor and violinist Alan Gilbert is currently the music director of the New York Philharmonic.  Back in January, he was conducting Mahler's Ninth Symphony when all of a sudden a cell phone went off during the final page of the astonishing composition. 
A classical music enthusiast sitting in the front-row had forgotten to turn off his cell phone which pealed through the symphony hall during the Philharmonic's magnificent climax. 
While the mortified spectator tried to turn off the iPhone marimba ringtone, something happened that he could not turn off his phone.  The conductor was frustrated to no end. 
Gilbert stopped the orchestra, turned to the man with the out of control cell phone and said "Are you finished?" The stunned man could not answer the maestro audibly, causing Gilbert to finally say "Fine, we'll wait."
The famous conductor received assurance that the cell phone would not go off again.  He then spoke directly to the audience, "I apologize.  Usually, when there's a disturbance like this, it is best to ignore it, because addressing it is sometimes worse than the disturbance itself.  But this was so egregious that I could not allow it."
According to news reports, the concert hall erupted into applause as the Philharmonic Orchestra continued Mahler's Ninth Symphony without any other interruptions. 
My dear friends, the Holy Sacrifice of the Mass is the greatest act that takes place on this earth.  It is far greater than any symphony.
Even more important than cell phones going off during Mass, let us ask ourselves on this Holy Thursday about our attitudes and dispositions regarding the Holy Sacrifice of the Mass and the awesome gift of the Eucharist.
Do we miss Mass on Sundays?  How do we dress for Mass?  Do we pay attention during Mass?  Are we late for Mass?  How are our genuflections?  Do we receive the Eucharist worthily? 
On this Holy Thursday night let us reflect upon the words of one of the most famous modern converts to the Catholic Faith, Dr. Scott Hahn:  "Then one day, I made a 'fatal blunder' - I decided that it was time for me to go to Mass on my own.  Finally I resolved to darken the doors of Gesu, Marquette University's parish.  Right before noon, I slipped quietly into the basement chapel for daily Mass.  I wasn't sure what to expect; maybe I'd be alone with a priest and a couple of old nuns.  I took a seat as an observer in the back pew.
All of a sudden lots of ordinary people began coming in off the streets; rank-and-file type folks.  They came in, genuflected, knelt and prayed.  Their simple but sincere devotion was impressive.
Then a bell rang and a priest walked out toward the altar.  I remained seated; I still wasn't sure if it was safe to kneel.  As an evangelical Calvinist, I had been taught that the Catholic Mass was the greatest sacrilege that a man could commit - to re-sacrifice Christ - so I wasn't sure what to do.
I watched and listened as the readings, prayers and responses - so steeped in Scripture - made the Bible come alive.  I almost wanted to stop the Mass and say, 'Wait.  That line is from Isaiah; the song is from the Psalms.  Whoa, you've got another prophet in that prayer'.  I found numerous elements from the ancient Jewish liturgy that I had studied so intensely.
All of a sudden I realized, this is where the Bible belongs.  This was the setting in which this precious family heirloom was meant to be read, proclaimed and expounded.  Then we moved into the Liturgy of the Eucharist, where all my covenant conclusions converged.
I wanted to stop everything and shout, 'Hey, can I explain what's happening from Scripture?  This is great!'  Instead I just sat there, famished with a supernatural hunger for the Bread of Life.
After pronouncing the words of consecration, the priest held up the Host.  I felt as if the last drop of doubt had drained from me.  With all of my heart, I whispered, 'My Lord and my God.  That's really you! And if that's you, then I want full communion with you.  I don't want to hold anything back" (Rome Sweet Home, pp. 87-88).
As I wrote in my book Get Serious! A Survival Guide for Serious Catholics, what would happen if you were in a prolonged situation where you did not have the regular availability of a priest?  What would happen if even Sunday Mass was no longer accessible? 
Many of our brothers and sisters throughout the world experience these kinds of terrible situations.  One example can be found in the life of Francis Xavier Nguyen Van Thuan.
Francis was a Catholic priest from Vietnam.  He became a bishop in 1975 and later was chosen to be a cardinal.  Only a few months after he became a bishop, he was arrested by the Vietnamese government and imprisoned for thirteen years.   Nine of those thirteen years were spent in solitary confinement! 
During the Jubilee Year 2000, Pope John Paul II invited the Cardinal Van Thuan to direct the annual Lenten spiritual exercises for himself and the Roman Curia.  The collection of meditations that were delivered make up an amazing book entitled Testimony of Hope.
In one of the meditations, Cardinal Francis Xavier Nguyen Van Thuan movingly describes what it was like not to have the Eucharist readily available and what he had to do to celebrate the Holy Sacrifice of the Mass.
"When I was arrested, I had to leave immediately with empty hands.  The next day, I was permitted to write to my people in order to ask for the most necessary things: clothes, toothpaste.I wrote, 'Please send me a little wine as medicine for my stomach ache.'  The faithful understood right away.
They sent me a small bottle of wine for Mass with a label that read, 'medicine for stomachaches.'  They also sent some hosts, which they hid in a flashlight for protection against the humidity.  The police asked me, 'You have stomach aches?  Yes.  Here's some medicine for you.'
I never will be able to express my great joy!  Every day, with three drops of wine and a drop of water in the palm of my hand, I would celebrate Mass.  This was my altar, and this was my cathedral!  It was true medicine for soul and body, 'Medicine of immortality, remedy so as not to die but to have life always in Jesus', as St. Ignatius of Antioch says.
Each time I celebrated the Mass, I had the opportunity to extend my hands and nail myself to the cross with Jesus, to drink with him the bitter chalice.  Each day in reciting the words of consecration, I confirmed with all my heart and soul a new pact, and eternal pact between Jesus and me through his blood mixed with mine.  Those were the most beautiful Masses of my life!" (p. 131)
Each time we come to the Eucharist, it is Jesus himself who not only shows us how to live our lives, but who also provides us with the divine grace to live out the gospel teachings in our daily existence.  
This is why we must have a daily Eucharistic life.  Each time we have contact with our Eucharistic Lord, we become one with him.  We assimilate him into our being.  Holy Communion becomes a communion of two persons and thus, transformation takes place.   Only the foolish and the ignorant would stay away from the greatest gift that Jesus has given to us.
I urge you to center your life on the Eucharist.  Go to Mass every day.  If that is objectively impossible, then make a daily visit to the Blessed Sacrament.
-----
Father James Farfaglia is a contributing writer for Catholic Online. You can visit him on the web at www.fatherjames.org and listen to the audio podcast of  homilies.   Apps for Father James' homilies are now available for Android and iPhone.
---
Copyright 2018 - Distributed by THE CALIFORNIA NETWORK
Pope Francis Prayer Intentions for APRIL 2018
For those who have Responsibility in Economic Matters.
That economists may have the courage to reject any economy of exclusion and know how to open new paths.
---
---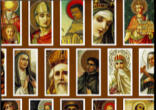 Calling the saints to mind inspires, or rather arouses in us, above all else, a longing to enjoy their company, so desirable in itself. We ... continue reading
---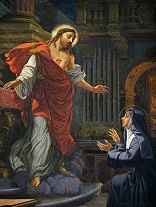 The heart is the center of a person, the place from which he/she makes the choices which will affect the world within them and around them. ... continue reading
---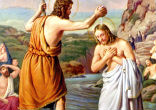 The consideration of Jesus' baptism, gives us an opportunity to remember our own baptism. If you do not know the date of your own ... continue reading
---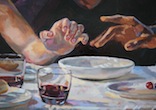 I gave my back to those who beat me, my cheeks to those who plucked my beard; My face I did not shield from buffets and spitting. HYTHE, ... continue reading
---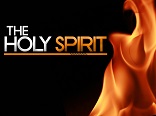 The Spirit makes one man a teacher of divine truth, inspires another to prophesy, gives another the power of casting out devils, enables ... continue reading
---