MONDAY HOMILY: Judas the Accountant
---
Judas cloaks his vice under the appearance of virtue.
SUGAR LAND, TX (Catholic Online).  The apostle Judas is one of the principal figures in the Gospel accounts of Holy Week.  Even though Jesus earlier alludes to the evil to which Judas has surrendered himself (cf. John 6:70-71), it is in the twelfth chapter of the Gospel according to St. John that we catch our first real glimpse of the character of Judas Iscariot.
Not only is Judas avaricious and thieving, but what is worse, he cloaks his vice under the appearance of virtue.  In the days before Jesus' triumphal entry into Jerusalem, the Lord visits Bethany and dines in the home of his friends, Martha, Mary, and Lazarus.  The Gospel describes how Mary anoints the feet of the Lord with costly perfume.  
Judas witnesses this act of kindness and adoration.  His reaction is resentful and calculating. Judas points out the great value of the ointment that Mary uses.  "Why was this ointment not sold for three hundred denarii and given to the poor?" Judas asks (John 12:5).  Ever the corrupt accountant, Judas notes that Mary lavished nearly a year's income on this utterly gratuitous act of adoration, a sacrifice that Judas willfully and hypocritically misinterprets.  We can almost see Judas' mind feverishly calculating what he would do with that money, if he could just get his hands on it.
More insidious than Judas' greed is his duplicitous attempt to cast his motives as a pure concern for the needs of the poor.  In his Commentary on St. John, Thomas Aquinas observed that "the servants of Satan disguise themselves as servants of righteousness. (Judas) hid his malice under a cloak of piety."  Judas failed to take to heart Jesus' denunciation of hypocrisy: "Woe to you, scribes and Pharisees, hypocrites! for you cleanse the outside of the cup and of the plate, but inside they are full of extortion and rapacity" (Matthew 23:25).
Compared to the selfishness of Judas, the generosity of Mary is thrown in high relief.  Moved by authentic love, Mary's devotion is acknowledged by Jesus when he says, "wherever the gospel is preached in the whole world, what she has done will be told in memory of her" (Mark 14:9).  By contrast, Judas' actions merit a more chilling fate: "woe to that man by whom the Son of man is betrayed! It would have been better for that man if he had not been born." (Matthew 26:24).
Public interest in Judas has been stirred by recent reports of the "discovery" of the so-called "gospel" of Judas.  This document is neither a discovery nor a gospel, but an ancient Gnostic composition that was both known and rejected by early Christians.  As early as 180, St. Irenaeus made reference to the "gospel of Judas," identifying it as a heretical text.  Fr. Gerald O'Collins of the Gregorian University in Rome offers the best and final word: "It was junk then, and it is junk now."
Judas thought that he knew better than Jesus.  That spirit is still alive in the world.  Let us reject it and cling to the Gospel of salvation.
-----
Fr. Stephen B. Reynolds is pastor of St. Theresa Catholic Church in Sugar Land, TX, a suburb of Houston.  You may visit the parish website at: www.SugarLandCatholic.com.
---
Copyright 2018 - Distributed by THE CALIFORNIA NETWORK
Pope Francis Prayer Intentions for APRIL 2018
For those who have Responsibility in Economic Matters.
That economists may have the courage to reject any economy of exclusion and know how to open new paths.
---
---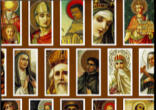 Calling the saints to mind inspires, or rather arouses in us, above all else, a longing to enjoy their company, so desirable in itself. We ... continue reading
---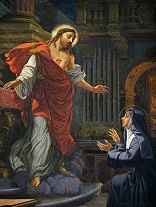 The heart is the center of a person, the place from which he/she makes the choices which will affect the world within them and around them. ... continue reading
---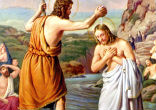 The consideration of Jesus' baptism, gives us an opportunity to remember our own baptism. If you do not know the date of your own ... continue reading
---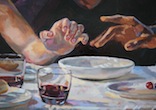 I gave my back to those who beat me, my cheeks to those who plucked my beard; My face I did not shield from buffets and spitting. HYTHE, ... continue reading
---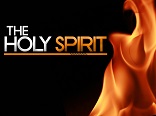 The Spirit makes one man a teacher of divine truth, inspires another to prophesy, gives another the power of casting out devils, enables ... continue reading
---