MONDAY HOMILY: Justice with Open Eyes
---
We want to live in the real world, not some fantasy, and death is a part of it.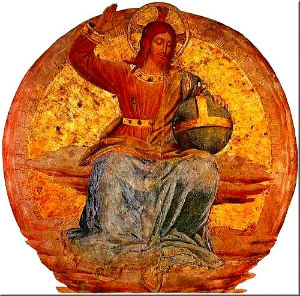 SUGAR LAND, TX (Catholic Online).  We like to say, "Justice is blind."  This phrase expresses our desire that human justice be both objective and impartial.  Justice does not play favorites, we hope, but sticks to the facts.
God is not blind, however.  He imposes his justice with eyes wide open.  God sees and knows everything, including the content of every human heart and conscience.  God does not need to strive to be objective, for he is the perfection of justice.
In today's Gospel, we encounter Jesus as the triumphant judge.  At the end of time, he will "come in glory" to separate the good from evildoers, just as the farmer separates the weeds from the wheat (Matthew 13: 24ff).   Christ will call the righteous "to inherit the kingdom," while the evildoers will be condemned "into the eternal fire."
That good and evil continue to exist side by side in the world even after the Resurrection is something of a mystery.  Didn't Christ conquer sin and death?  Didn't he send the Holy Spirit to sanctify the Church and his disciples?  Yes and yes.
At the same time, Christ chose to redeem mankind according to our nature.  God created us with interior freedom and existing in time and space.  Thus, the salvation that flows from Christ continues to unfold in the world and in every human heart.  God does not impose his will upon us.  At least not yet.
At the end of time, we will face the just judge.
Not too many days ago, on Ash Wednesday, we received the sign of ashes on our heads.  We willfully, even eagerly, presented ourselves to the priest to hear him say, "Remember that you are dust, and to dust you shall return."  How many people want to be told that they will die?
We do.  We know that death is part of our existence as mortal beings.  We want to live in the real world, not some fantasy, and death is a part of it.  Thankfully, Christ has conquered death, and as his disciples, we ought to look forward to that final meeting when we shall see the Lord face-to-face. 
Fortunately, Jesus teaches us how to prepare for that moment.
One of the criteria that Jesus will use in judging us is the degree to which we have embodied the virtue of charity.  Charity is the virtue "by which we love God above all things for his own sake, and our neighbor as ourselves for the love of God" (Catechism of the Catholic Church, glossary, cf. 1822).  It is absolutely essential to the Christian life.  St. Paul says, "if I. have not charity, I am nothing" (cf. I Corinthians 3:1-4).
If we approach Christ at the final judgment with a heart bereft of charity, we will have, literally, nothing to offer him.  How do we build up the reservoir of charity in our souls?  Jesus shows us the way. "I was hungry and you gave me food, I was thirsty and you gave me drink, I was a stranger and you welcomed me..." (Matthew 25:35).
Serving Christ by serving our neighbor fortifies the virtue of charity in our souls.  "As you did it to one of the least of these my brethren, you did it to me" (Matthew 25:40).  The litany of charitable deeds that Christ mentions is only an example of the many opportunities we have to practice this virtue.
Refraining from gossip, false judgment and unnecessary criticism are ways of practicing charity.  Being thoughtful to other drivers, patient while standing in line or waiting for an appointment and deferring to others' preferences (especially in small things) give us the opportunity to live the love of God and others.  Punctuality, writing thank-you notes and conquering our moodiness are small but important examples of living the virtue of charity.
Our whole life is a preparation for that final meeting with Christ.  However, if we are faithful, it will not be a final meeting, but the first in an eternal communion with our redeemer.  Isn't that worth looking forward to with eyes wide-open?
________
Fr. Stephen B. Reynolds is pastor of St. Theresa Catholic Church in Sugar Land, TX, a suburb of Houston.  You may hear his on-line homilies at the parish website: www.SugarLandCatholic.com.
---
Copyright 2018 - Distributed by THE CALIFORNIA NETWORK
Pope Francis Prayer Intentions for APRIL 2018
For those who have Responsibility in Economic Matters.
That economists may have the courage to reject any economy of exclusion and know how to open new paths.
---
---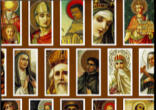 Calling the saints to mind inspires, or rather arouses in us, above all else, a longing to enjoy their company, so desirable in itself. We ... continue reading
---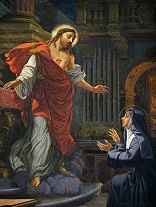 The heart is the center of a person, the place from which he/she makes the choices which will affect the world within them and around them. ... continue reading
---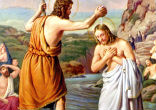 The consideration of Jesus' baptism, gives us an opportunity to remember our own baptism. If you do not know the date of your own ... continue reading
---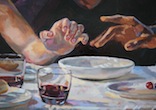 I gave my back to those who beat me, my cheeks to those who plucked my beard; My face I did not shield from buffets and spitting. HYTHE, ... continue reading
---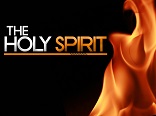 The Spirit makes one man a teacher of divine truth, inspires another to prophesy, gives another the power of casting out devils, enables ... continue reading
---