SUNDAY HOMILY: The Happy Priest - Expect Persecution
---
Jesus is the way, the truth, and the life.  Conflict has always been a part of his existence, and as a disciple, you should not think that your life would be any different.  Simeon said that Jesus would be a sign of contradiction and that the hearts of many would be revealed.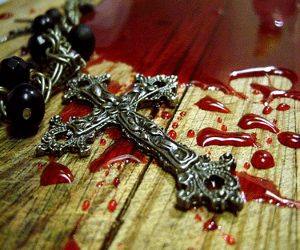 Highlights
By Fr. James Farfaglia
Catholic Online (https://www.catholic.org)
2/3/2013 (5 years ago)

Published in Year of Faith
Keywords: Catholic Church, persecution, year of faith, sunday homily, sunday homilies, homily, homilies, father james farfaglia, ordinary time, Jesus, gospels, Sunday liturgy, Pope Benedict XVI, christian persecution
---
CORPUS CHRISTI, TX (Catholic Online) - Life is a journey through different stages of existence.  Between conception and death, each moment of our lives passes through various times of growth and development.  Each stage contains many joys and blessings, which intermingle among challenges and decisions.
The liturgy of the Catholic Church marks specific seasons for our daily journey to eternal life.  Like the seasons of nature, the liturgical year brings us through a yearly rhythm of planting and tilling, harvesting and storing, work and rest.
This Sunday, through the liturgical season of Ordinary Time, we continue to contemplate the pubic ministry of Our Lord.  The gospel passage that the Church presents to us for our reflection is a continuation of last Sunday's Gospel.
As we recall from last Sunday, it is the Sabbath and Jesus is invited to read and explain the Scriptures during the liturgy in the local synagogue of Nazareth.  The reaction to his teaching is very violent.
"When they heard this, all in the synagogue were filled with wrath. And they rose up and put him out of the city, and led him to the brow of the hill on which their city was built, that they might throw him down headlong" (Luke 4: 28-29).
Why is there such a violent response to Jesus' teaching?  The people erupt in anger because of the reference that he makes to the gentiles.  The Jews had a profound hatred for the gentiles, and Jesus refers to them as if they also enjoy God's favor.
"But in truth, I tell you, there were many widows in Israel in the days of Elijah, when the heaven was shut up three years and six months, when there came a great famine over all the land; and Elijah was sent to none of them but only to Zarephath, in the land of Sidon, to a woman who was a widow.  And there were many lepers in Israel in the time of the prophet Elisha; and none of them was cleansed, but only Naaman the Syrian" (Luke 4: 25-27).
It is probably difficult for us to understand why there was such an angry reaction to Jesus' teaching.  However, we can consider situations in our own modern times when the truth is spoken to ears that are deafened by pride.
Jesus is the way, the truth, and the life.  Conflict has always been a part of his existence, and as a disciple, you should not think that your life would be any different.  Simeon said that Jesus would be a sign of contradiction and that the hearts of many would be revealed.
"Do not think that I have come to bring peace on earth; I have not come to bring peace, but a sword. For I have come to set a man against his father, and a daughter against her mother, and a daughter-in-law against her mother-in-law; and a man's foes will be those of his own household" (Matthew 10: 34-36).
Conflict is a normal part of discipleship, and the conflict can become so dramatic that many heroic witnesses have mingled their blood with the blood of Jesus which was poured out for the remission of sin.
On the first Good Friday, the conflict of all conflicts took place and the crowd had their way, as they demanded that he be crucified.
We must never be afraid to stand alone for Jesus.  If we do what is right, God will always be with us and give us the strength that we need to defend the truth.   This Sunday, we read in the Old Testament reading:
"But you, gird up your loins; arise, and say to them everything that I command you. Do not be dismayed by them, lest I dismay you before them.  And I, behold, I make you this day a fortified city, an iron pillar, and bronze walls, against the whole land, against the kings of Judah, its princes, its priests, and the people of the land.  They will fight against you; but they shall not prevail against you, for I am with you, says the LORD, to deliver you" (Jeremiah 1: 17-19).
There will always be the temptation to react angrily when contention comes our way.  However, we must always act with charity.  In the Garden of Gethsemane Jesus commanded that Peter put away his sword.  The Lord forgave his executioners as he hung dying on the cross.
This Sunday's second reading tells us how we are to act at all times:
"Love is patient and kind; love is not jealous or boastful; it is not arrogant or rude. Love does not insist on its own way; it is not irritable or resentful; it does not rejoice at wrong, but rejoices in the right. Love bears all things, believes all things, hopes all things, endures all things" (1 Corinthians 13: 4-7)
Now, more than ever, the Church needs everyone to stand up for Jesus and defend the truth of the Gospel.
"The truth that sets us free cannot be kept to ourselves; it calls for testimony, it begs to be heard, and in the end its convincing power comes from itself and not from the human eloquence or arguments in which it may be couched. Not far from here, at Tyburn, great numbers of our brothers and sisters died for the faith; the witness of their fidelity to the end was ever more powerful than the inspired words that so many of them spoke before surrendering everything to the Lord. In our own time, the price to be paid for fidelity to the Gospel is no longer being hanged, drawn and quartered but it often involves being dismissed out of hand, ridiculed or parodied.
And yet, the Church cannot withdraw from the task of proclaiming Christ and his Gospel as saving truth, the source of our ultimate happiness as individuals and as the foundation of a just and humane society"  (Pope Benedict XVI, Prayer Vigil on the Eve of the Beatification of Cardinal John Henry Newman, September 18, 2010). 
-----
Father James Farfaglia is a contributing writer for Catholic Online and author of Get Serious! - A Survival Guide for Serious Catholics.  You can visit him on the web at www.fatherjames.org and listen to the audio podcast of this Sunday homily.
---
Copyright 2018 - Distributed by THE CALIFORNIA NETWORK
Pope Francis Prayer Intentions for APRIL 2018
For those who have Responsibility in Economic Matters.
That economists may have the courage to reject any economy of exclusion and know how to open new paths.
---
---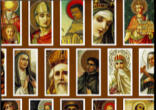 Calling the saints to mind inspires, or rather arouses in us, above all else, a longing to enjoy their company, so desirable in itself. We ... continue reading
---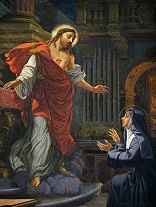 The heart is the center of a person, the place from which he/she makes the choices which will affect the world within them and around them. ... continue reading
---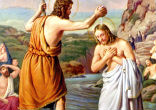 The consideration of Jesus' baptism, gives us an opportunity to remember our own baptism. If you do not know the date of your own ... continue reading
---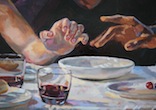 I gave my back to those who beat me, my cheeks to those who plucked my beard; My face I did not shield from buffets and spitting. HYTHE, ... continue reading
---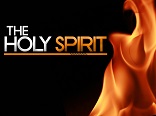 The Spirit makes one man a teacher of divine truth, inspires another to prophesy, gives another the power of casting out devils, enables ... continue reading
---