WEDNESDAY HOMILY: Decide to Create Good Soil for the Seeds of the Gospel
---
Parables are not so much answers but questions
But those sown on rich soil are the ones who hear the word and accept it and bear fruit thirty and sixty and a hundredfold.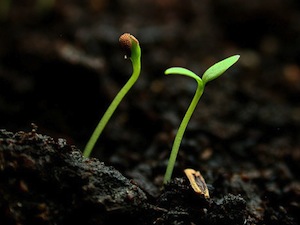 P>HYTHE, KENT, UK (Catholic Online) - I asked an Irish priest if he always answered a question with a question.  He said, "Do I now?"
Parables are not so much answers but questions.
They make us ask ourselves a question, make us commit.  That is why so few answered Jesus' parables, and also why he didn't want to explain them, as Isaiah said, "they hear and do not believe."  The more a parable is explained the more a person is obliged to answer it, yet that is the novelty of parables.
"What kind of soil are you going to choose to have?"  This is the question waiting for us in today's Gospel in which Christ the sower scatters the seed of the Word of God on soul that is described as either plagued by the devil, have no rootedness, are afraid of worldly opinion, or are lured by riches. 
It is not - sorry to disappoint those homilist who don't like to challenge the hearers, to ask the question - "What kind of soil do I have?" or, "what obstacles am I placing in the way of God's fruitfulness?" or worse, "Do I have thorns or birds or hardened soil or fruitful soil in my garden?'
It can't be any of these kind of reflective questions.  It MUST be an active question.  Why?  Because any farmer is not going to sit there and contemplate thorns or birds, he is going to get to work to remove them.  There is no excuse for allowing the devil to take the seed, vain fears rob true faith, love of wealth to choke out God's presence.  We have no excuse because Christ is the gardener, and all we are asked to do is give him permission to till the soil.
How?
Pray.  Go to Mass.  Repent and go to confession.  Pray the Rosary.  Read the Word of God, especially the Mass Readings for the day.  Pray.  Give alms, especially from your heart and from your need.  Pray.  Serve the poor, especially those immediately in your life or home.  Pray.
It isn't that hard.  That is why we don't have any excuse.  We know what we have to do.  We just have to put our hands to the plow and not look back.
Even though it may seem like hard work to till the soil, clear the weeds, hoe the field, hack the thorn bushes, scare away the devilish birds that pick at us, or accept the manure humiliations that are stinky yet we know will bear good fruit, once we have the desire to be transformed in our dispositions the rest is easy.
A very secure, easy, quick, powerful, and joyful way of getting the right soil, or conditions of soul for receiving God's fruitfulness, can be found in an authentic devotion to the Mother of God.  She is the perfectly disposed soul to Christ.  When we enter into a real friendship with her, she gives us an Immaculate soil transplant.  She shares her faith, prayer, humility, obedience, trust, service, zeal, and great love for God and neighbor that makes our hearts more disposed to the seed of the Word of God.
May her prayers show us how to be humble and docile hearers and doers of the Word and help us to not flinch for the mighty work of spreading the seeds of the Gospel to all who are open to hear it.
-----
Father Samuel Medley, SOLT, is a priest of the Society of Our Lady of the Most Holy Trinity, and is currently based in Hythe, Kent, United Kingdom.  He is a speaks to groups around the world on Blessed Pope John Paul II's Theology of the Body.  Visit his homily blog http://medleyminute.blogspot.com or his blog on sexual ethics http://loveandresponsibility.org
---
Copyright 2018 - Distributed by THE CALIFORNIA NETWORK
Pope Francis Prayer Intentions for FEBRUARY 2018
Say 'No' to Corruption.
That those who have material, political or spiritual power may resist any lure of corruption.
---
---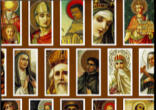 Calling the saints to mind inspires, or rather arouses in us, above all else, a longing to enjoy their company, so desirable in itself. We ... continue reading
---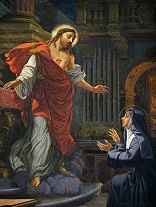 The heart is the center of a person, the place from which he/she makes the choices which will affect the world within them and around them. ... continue reading
---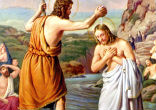 The consideration of Jesus' baptism, gives us an opportunity to remember our own baptism. If you do not know the date of your own ... continue reading
---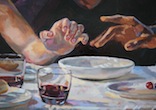 I gave my back to those who beat me, my cheeks to those who plucked my beard; My face I did not shield from buffets and spitting. HYTHE, ... continue reading
---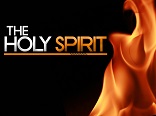 The Spirit makes one man a teacher of divine truth, inspires another to prophesy, gives another the power of casting out devils, enables ... continue reading
---