SUNDAY HOMILY: The Happy Priest - Building a Culture of Life
---
As horrendous as abortion is, it is really only a symptom of a much greater problem.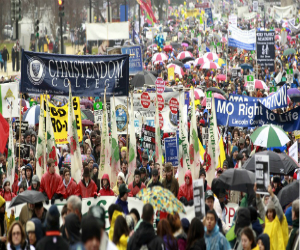 Highlights
By Fr. James Farfaglia
Catholic Online (https://www.catholic.org)
1/20/2013 (5 years ago)

Published in Year of Faith
Keywords: john paul II, benedict XVI, paul VI, humanae vitae, culture of life, roe v wade, abortion, contraception, life, marriage, family life, sunday homily, homily, father james farfaglia
---
CORPUS CHRISTI, TX (Catholic Online) - Blessed Mother Teresa once said: "But I feel that the greatest destroyer of peace today is abortion, because it is a war against the child - a direct killing of the innocent child - murder by the mother herself.
And if we accept that a mother can kill even her own child, how can we tell other people not to kill one another?
How do we persuade a woman not to have an abortion? As always, we must persuade her with love, and we remind ourselves that love means to be willing to give until it hurts. Jesus gave even his life to love us. So the mother who is thinking of abortion, should be helped to love - that is, to give until it hurts her plans, or her free time, to respect the life of her child. The father of that child, whoever he is, must also give until it hurts.
By abortion, the mother does not learn to love, but kills even her own child to solve her problems. And by abortion, the father is told that he does not have to take any responsibility at all for the child he has brought into the world. That father is likely to put other women into the same trouble. So abortion just leads to more abortion.
Any country that accepts abortion is not teaching the people to love, but to use any violence to get what they want. That is why the greatest destroyer of love and peace is abortion. "
In this country alone, more than 55,868,005 children have been murdered through abortion since January 22, 1973.
As horrendous as abortion is, it is really only a symptom of a much greater problem.
In their 2001 revision of the Pastoral Plan for Pro-Life Activities "A Campaign in Support of Life", the United States Catholic Bishops speak of the connection between abortion and contraception when they write: "It is noteworthy that as acceptance and use of contraception have increased in our society, so have acceptance and use of abortion. Couples who unintentionally conceive a child while using contraception are far more likely to resort to abortion than others. Tragically, our society has fallen into a mentality that views children as a burden and invites many to consider abortion as a 'backup' to contraceptive failure. This is most obvious in efforts to promote as 'emergency contraception' drugs that really act as early abortifacients."
Why does the Catholic Church affirm that contraception is intrinsically evil?  The reason is founded on this principle: every marital act must keep together "the inseparable connection, established by God, which man on his own initiative may not break, between the unitive significance and the procreative significance which are both inherent to the marriage act  (Pope Paul VI, Humanae Vitae, 12).
We all know that the world is sexually out of control.  The wide acceptance and use of contraception has caused the present day chaos.
Pope Paul VI said that it would happen when he wrote, "Let them first consider how easily this course of action could open wide the way for marital infidelity and a general lowering of moral standards. Not much experience is needed to be fully aware of human weakness and to understand that human beings-and especially the young, who are so exposed to temptation-need incentives to keep the moral law, and it is an evil thing to make it easy for them to break that law. Another effect that gives cause for alarm is that a man who grows accustomed to the use of contraceptive methods may forget the reverence due to a woman, and, disregarding her physical and emotional equilibrium, reduce her to being a mere instrument for the satisfaction of his own desires, no longer considering her as his partner whom he should surround with care and affection.
Finally, careful consideration should be given to the danger of this power passing into the hands of those public authorities who care little for the precepts of the moral law. Who will blame a government which in its attempt to resolve the problems affecting an entire country resorts to the same measures as are regarded as lawful by married people in the solution of a particular family difficulty? Who will prevent public authorities from favoring those contraceptive methods which they consider more effective? Should they regard this as necessary, they may even impose their use on everyone. It could well happen, therefore, that when people, either individually or in family or social life, experience the inherent difficulties of the divine law and are determined to avoid them, they may give into the hands of public authorities the power to intervene in the most personal and intimate responsibility of husband and wife" (Pope Paul VI, Humanae Vitae, 17).
When Mother Teresa came to the United States for the first time, she said:
"I suppose that some of you are feeling that you would have to buy a plane ticket and travel to India if you were to give effective help to the poor.  There is no need.  The poor are right here in your own country.  In the third world, there is often a famine of the stomach due to the lack of food, but the people are rich in love.  They share what little they have with one another.  In developed nations like yours, there is an abundance of food.  But there is often a famine of the heart due to a lack of love.  The victims of this famine of love are the new poor.  And who are these poor people?  They are the people sitting next to you." 
Why is there a famine of love in developed countries?  The answer is simple and clear: we have become so selfish, and contraception causes a deep rooted selfishness in people.
Today, Americans tend to be so isolated and self-centered.  Many talk feverishly on cell phones, but never stop to say hello to the person next to them.  Many spend hours every evening with their friends on Facebook, but they have never said a word to the person living next door to them.  Many are living in a narcissistic fantasy world, never having time for the children that they brought into this world.
In his encyclical letter Evangelium Vitae, Blessed Pope John Paul II urged us to build a culture of life.  Parents and the clergy need to teach young people about chastity.  The intimate sexual life of a man and woman, which is a beautiful gift from God, only takes place within the beauty and sacredness of the Sacrament of Holy Matrimony.
The Church is right when it declares that contraception is intrinsically evil and that it is gateway to the culture of death.
Chastity; sacramental marriage; openness to life:  these are the key components of the culture of life and the key elements that we must teach, cherish and protect in our homes, in our schools and in our parishes.
As we approach another sad anniversary of Roe v Wade, let us continue to stand together at local abortion clinics with love.  Yes, it is true that our God is an awesome God and that people do change.  Let us continue to witness and to pray.  Let us also continue our work at the homes for unwed mothers and the crisis pregnancy centers.  Let us be witnesses of hope and joy.
There is never a need for abortion.  There are plenty of people that will adopt any child.
The souls of more than 55,868,005 aborted children in this country alone since January 22, 1973, cry out to you never to cease with your efforts to end the horrors of abortion in our nation.  Let us not forget.  Let us not be discouraged. 
Father James Farfaglia is a contributing writer for Catholic Online and author of Get Serious! - A Survival Guide for Serious Catholics.  You can visit him on the web at www.fatherjames.org and listen to the audio podcast of this Sunday homily.  
---
Copyright 2018 - Distributed by THE CALIFORNIA NETWORK
Pope Francis Prayer Intentions for APRIL 2018
For those who have Responsibility in Economic Matters.
That economists may have the courage to reject any economy of exclusion and know how to open new paths.
---
---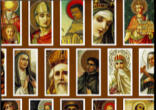 Calling the saints to mind inspires, or rather arouses in us, above all else, a longing to enjoy their company, so desirable in itself. We ... continue reading
---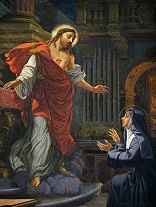 The heart is the center of a person, the place from which he/she makes the choices which will affect the world within them and around them. ... continue reading
---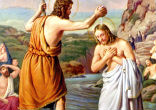 The consideration of Jesus' baptism, gives us an opportunity to remember our own baptism. If you do not know the date of your own ... continue reading
---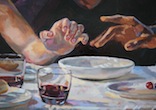 I gave my back to those who beat me, my cheeks to those who plucked my beard; My face I did not shield from buffets and spitting. HYTHE, ... continue reading
---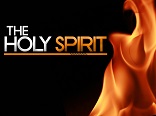 The Spirit makes one man a teacher of divine truth, inspires another to prophesy, gives another the power of casting out devils, enables ... continue reading
---