FRIDAY HOMILY: A Life of Devotion
---
The importance of the times between ministry
When things are really rolling along, it seems very hard to pull back and spend time in prayer. We may know it with our hearts. Our minds are often still fastened to the tried-and-true "strike while the iron is hot" mentality, but...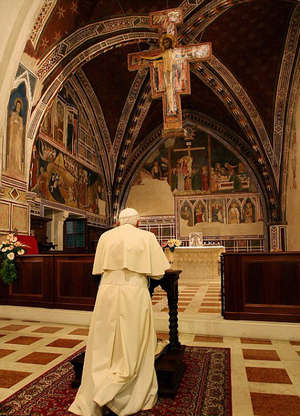 Pope Benedict XVI prays underneath the Saint Damian Crucifix.
WASHINGTON, DC (Catholic Online) - "The life of our Lord was a life of devotion interrupted by the needs of ministry." I wish I could say that phrase was original with me, but it isn't. Unfortunately, I can't even recall where I first heard it. As I was reading the Gospel passage for today, however, it was the first thing that came to my mind.
The Lord was in an unnamed city near the Sea of Galilee when he was approached by a leper. "Lord, if you are willing, you can make me clean," the man called out as he fell on his face.
Jesus then stretched out and touched the man and said, "I am willing; be clean." The leprosy immediately left.
Onlookers must have been astounded! When someone touches a leper, they become unclean. Instead, here was a situation where the touch did not transmit uncleanness but cleansing. At the words of the Savior, the man was freed from this hideous disease.
Just think what this would have been like. The man was healed of leprosy, his skin again normal and his body no longer racked with sores and infections. The crowd saw the change and, while there was no doubt that a miracle had occurred, the man was instructed to present himself to the priest for confirmation.
Obviously, this ministry had made an impact in the region. "The report about him spread all the more, and great crowds assembled to listen to him and to be cured of their ailments." I know if I had been there, I'd be telling everyone!
This is the point where Jesus' ministry could really have taken off. He had their ear and, with some more miracles, he'd be able to build a following. All he needed to was harness the momentum and move ahead.
However, this was not the case for our Lord. The final - and most important verse in the section states that "he withdrew to the wilderness and prayed." Just think - all this excitement, all this energy and he left. He didn't just stop for a moment and pray; he departed for the wilderness - he got away from all the activity - and spent time with the Father.
What an amazing response and one that we should embrace fully - though it goes completely opposite of our normal reaction - or perhaps I should make it more personal and say at least my normal reaction.
When things are really rolling along, it seems very hard to pull back and spend time in prayer. We may know it with our hearts, but our minds are often still fastened to the tried-and-true "strike while the iron is hot" mentality.
Years ago while serving on staff at a parish in a small city in the upper Midwest, a local pastor made headlines when he was pulled over for speeding. In the article, the cleric was quoted by the officer that "he was so busy doing the work of the ministry, he didn't have time to slow down."
This can be true in other parts of life as well - not just ministry. I only have to look back to my recent years prior to re-entering ordained ministry to see examples of this. Communications projects and short deadlines could squeeze out times of prayer from my schedule so that those minutes would be re-directed to the urgent work ahead.
What we find in this passage is not an observation of a unique activity but a reference to something that was a commonplace occurrence - Jesus prayed. a lot. Luke, in particular, paid attention to this detail. In addition to today's passage, the evangelist highlights other times when our Lord went away to pray either by himself or with some of his disciples.
-    Luke 6:12 - In these days he went out to the mountain to pray; and all night he continued in prayer to God.
-    Luke 9:18 - Now it happened that as he was praying alone the disciples were with him; and he asked them, "Who do the people say that I am?"
-    Luke 9:28 - Now about eight days after these sayings he took with him Peter and John and James, and went up on the mountain to pray. And as he was praying, the appearance of his countenance was altered, and his raiment became dazzling white.
-    Luke 11:1 - He was praying in a certain place, and when he ceased, one of his disciples said to him, "Lord, teach us to pray, as John taught his disciples."
-    Luke 21:31, 32 - "Simon, Simon, behold, Satan demanded to have you, that he might sift you like wheat, but I have prayed for you that your faith may not fail; and when you have turned again, strengthen your brethren."
Having looked at all this, we could be tempted to jump off into all kinds of theological rabbit trails of why he prayed. Rather, it would do us much more good to ask the question - how did he pray?
Three essential words come to mind: interaction, demonstration and preparation.
First, His prayer is interaction - where He maintains His relationship with His heavenly Father. He wants to be about His Father's business and the best way to know what that is comes from prayer -
In the "Catechism of the Catholic Church" we read, Jesus often draws apart to pray in solitude, on a mountain, preferably at night. He includes all men in his prayer, for he has taken on humanity in his incarnation, and he offers them to the Father when he offers himself. (CCC 2602)
In "Friends of God," St. Jose Maria Escriva writes, Forgive me if I insist but it is very important to note carefully what the Messiah did, because he came to show us the path that leads to the Father.
With our Lord we will discover how to give a supernatural dimension to all our actions, even those that seem least important. We will learn to live every moment of our lives with a lively awareness of eternity, and we will understand more deeply man's need for periods of intimate conversation with his God.
St. Escriva also wrote, To pray is to talk to God, but about what? About Him, about yourself; joys, sorrows, successes, and failures, noble ambitions, daily worries, weaknesses! And acts of thanksgiving and petitions: and Love and reparation. In a word: to get to know Him and to get to know yourself: to get acquainted.
Second, Jesus also sees prayer as a means of demonstration. He wants all men to pray but to pray with specific approaches in mind. He condemns those who parade their piety and pray in front of the crowds.
His own prayer life became the witness that caused His disciples to ask that he teach them to pray. As disciples, they wanted to pray the same way he did. It was at that time that he taught them the "Our Father." He wanted us to be fully aware of the supernatural dimension of life, that "real life" is not merely the realm of the visible but the invisible. In prayer, we can touch eternity.
Prayer was also always important to Him as preparation.
The Catechism states, The Gospel according to St. Luke emphasizes the action of the Holy Spirit and the meaning of prayer in Christ's ministry. Jesus prays before the decisive moments of his mission: before his Father's witness to him during his baptism and Transfiguration, and before his own fulfillment of the Father's plan of love by his Passion. He also prays before the decisive moments involving the mission of his apostles: at his election and call of the Twelve, before Peter's confession of him as "the Christ of God," and again that the faith of the chief of the Apostles may not fail when tempted. Jesus' prayer before the events of salvation that the Father has asked him to fulfill is a humble and trusting commitment of his human will to the loving will of the Father. (CCC 2600)
In preparation for these events, time in prayer was not so much a matter of telling His Father what He wanted but to be sure His will was aligned with the Father. As He stated in the Garden of Gethsemane - "not my will but yours be done."
These three aspects of prayer are important for us to follow. First, we need to continually develop our personal relationship with God. Prayer - maintaining communion - is essential to our life as Christians as we seek to live supernatural lives rather than simply being limited to the natural.  Such is the gift of prayer.
We also can learn from his demonstration, being reminded of the great treasure of prayers and approaches he has opened up for us.
I often bring up the way we pray the "Our Father" when talking to people about spiritual formation. As Catholics, we often pray it very fast and without much meaning. Jesus made a special attempt to show us how unique and special this prayer can be, which deserves our attention.
As St. John Chrysostom noted, "What prayer could be more true before God the Father than that which the Son, who is Truth, uttered with His own lips?"
When we take the time to slow down and actually pray this prayer, it can lead us on an adventure in building our relationship with God the Father. It marches us through the great themes of Adoration, Provision, Intercession, Contrition, Thanksgiving and much more. It is the most perfect prayer ever prayed.
Then, there is preparation, which brings us back to the original focus of this section of the Gospel. For all that would follow the healing of the leper - future ministry, conflict, misunderstanding, leadership, direction, etc. - prayer would be needed to prepare Christ for what lay ahead. How much more for us!
Martin Luther may not be a very popular figure to quote in a lot of areas. There is, however, an attribute given him regarding prayer that bears repeating. He is said to have stated, "I have so much to do that I shall have to spend three hours in prayer."
Whatever our preparation, our Lord needs to be a part of it. Normally, we are prone to say, "I have so much to do today, I need to wait and pray tomorrow. I need the time today for work."
When we get the equation right; how much better life becomes. Prayer can be a time of transformation as well as anticipation when we are getting ready for what lies ahead.
Pope John Paul II summarized it well. "Prayer gives us strength for great ideals, for keeping up our faith, charity, purity, generosity; prayer gives us strength to rise up from indifference and guilt, if we have had the misfortune to give in to temptation and weakness. Prayer gives us light by which to see and to judge from God's perspective and from eternity. That is why you must not give up on praying!"
-----
 
Father Randy Sly is the Associate Editor of Catholic Online and a priest with the Personal Ordinariate of the Chair of St. Peter (http://usordinariate.org) established by the Holy Father, Pope Benedict XVI, through the Apostolic Constitution "Anglicanorum Coetibus."
---
Copyright 2018 - Distributed by THE CALIFORNIA NETWORK
Pope Francis Prayer Intentions for APRIL 2018
For those who have Responsibility in Economic Matters.
That economists may have the courage to reject any economy of exclusion and know how to open new paths.
---
---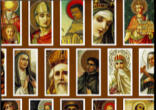 Calling the saints to mind inspires, or rather arouses in us, above all else, a longing to enjoy their company, so desirable in itself. We ... continue reading
---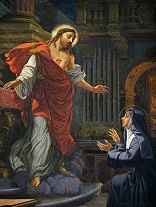 The heart is the center of a person, the place from which he/she makes the choices which will affect the world within them and around them. ... continue reading
---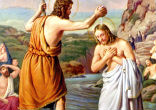 The consideration of Jesus' baptism, gives us an opportunity to remember our own baptism. If you do not know the date of your own ... continue reading
---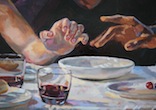 I gave my back to those who beat me, my cheeks to those who plucked my beard; My face I did not shield from buffets and spitting. HYTHE, ... continue reading
---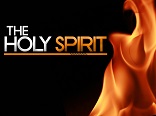 The Spirit makes one man a teacher of divine truth, inspires another to prophesy, gives another the power of casting out devils, enables ... continue reading
---