The Signs of Contemplative Prayer
---
The first thing that you will notice is a desire for more silence
What are the signs that the gift of contemplative prayer is actually taking place in your life?  There are concrete things that will begin to take place.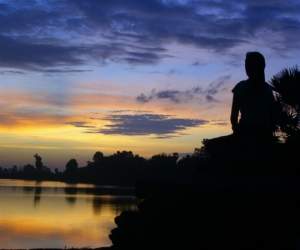 CORPUS CHRISTI, TX (Catholic Online) - We are all human and we usually like to know how we are doing when it comes to any endeavor that we take great interest in.  What are the signs that the gift of contemplative prayer is actually taking place in your life?  In other words, what are the results that you should expect when this beautiful gift of the Holy Spirit begins? 
The first thing that you will notice is a desire for more silence.  While driving your car, you may notice a yearning for solitude and so you will turn off the radio.  At home, you more than likely will prefer a climate of silence, preferring not to turn on your stereo.  You will also a notice that you are watching less television and spending more time in prayer. 
The second thing that will become obvious is that time passes by quickly.  A week seems to go by like a day, and a month seems to go by like a week. 
With the gift of contemplative prayer, the seemingly rapid flow of time may even cause you to be a bit confused. 
Eternity is a mystery.  As mortals living in time and space, in the here and now, we cannot even begin to grasp the notion of eternity.  However, contemplative prayer provides us with a glimpse into this mystery and it allows us to participate in the eternal now, within time and space. 
Thirdly, you will notice a greater capacity to love.  We will examine contemplative prayer and love with greater detail as this series continues.  But, as we consider the signs of contemplative prayer, love is an essential dimension to this form of prayer. 
"Contemplation is agape in its simplest and purest form.   Contemplation is none other than remaining loving one's Beloved according to the request of Jesus himself: 'Remain in me, as I remain in you'" (Contemplation, Frances Kelly Nemeck, O.M.I. and Marie Therese Coombs, Hermit).
Within this deeper experience of love, you will feel yourself unconditionally loved by God which will then give you a greater capacity to forgive everyone of everything and to serve others with tremendous joy and enthusiasm without seeking anything in return. 
"We are to love, then, because he loved us first" (1 John 4: 19).
Another indication that the gift of contemplative prayer is beginning to take hold of your life is an increasing recognition of your inner poverty as a creature of God.  With humility you begin to embrace your own limitations, weaknesses and sinfulness.  With gratitude you know that God loves you unconditionally and always forgives you.
You begin to move away from making a daily examination of  conscience because you are so aware that God loves you unconditionally, that the slightest hint of failing to love God and everyone around you will compel you to make up for that lack of love by loving more and more within the tiny details and circumstance of each day. 
"Contemplative prayer is the prayer of the child of God, of the forgiven sinner who agrees to welcome the love by which he is loved and who wants to respond to it by loving even more.  But he knows that the love he is returning is poured out by the Spirit in his heart, for everything is grace from God.  Contemplative prayer is the poor and humble surrender to the loving will of the Father in ever deeper union with his beloved Son" (Catechism of the Catholic Church, 2712).
Finally, another sign the gift of contemplative prayer has arrived is the indescribable peace that you will experience.  "Peace I bequeath to you, my own peace I give you, a peace the world cannot give, this is my gift to you" (John 14: 27).
The peace that the gift of contemplative prayer brings about will not only be present in the moments of tranquility, but most especially in the midst of intense struggle, darkness and persecution.
Seemingly our whole world may be turned upside down, but the gift of peace will endure.  Tears may roll down your cheeks, but you will cry out from your own cross, "Father forgive them, for they do not know what they are doing" (Luke 23: 34). 
Father James Farfaglia is a contributing writer for Catholic Online and author of Get Serious! - A Survival Guide for Serious Catholics.  You can visit him on the web at www.fatherjames.org.
---
Copyright 2018 - Distributed by THE CALIFORNIA NETWORK
Pope Francis Prayer Intentions for FEBRUARY 2018
Say 'No' to Corruption.
That those who have material, political or spiritual power may resist any lure of corruption.
---
---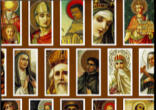 Calling the saints to mind inspires, or rather arouses in us, above all else, a longing to enjoy their company, so desirable in itself. We ... continue reading
---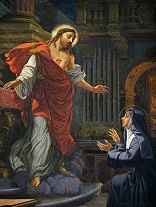 The heart is the center of a person, the place from which he/she makes the choices which will affect the world within them and around them. ... continue reading
---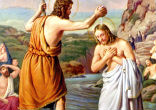 The consideration of Jesus' baptism, gives us an opportunity to remember our own baptism. If you do not know the date of your own ... continue reading
---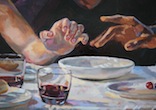 I gave my back to those who beat me, my cheeks to those who plucked my beard; My face I did not shield from buffets and spitting. HYTHE, ... continue reading
---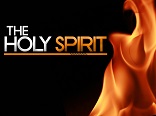 The Spirit makes one man a teacher of divine truth, inspires another to prophesy, gives another the power of casting out devils, enables ... continue reading
---