FRIDAY HOMILY: Saint Andrew and Sibling Revelry
---
Celebrating the Feast of St. Andrew
I have to say that St. Andrew has always been a hero of mine partly because of the way he included his brother in a great discovery. No sibling rivalry there, they were together in a great adventure of faith. With this being his feast day, his gift to the Church needs to be remembered.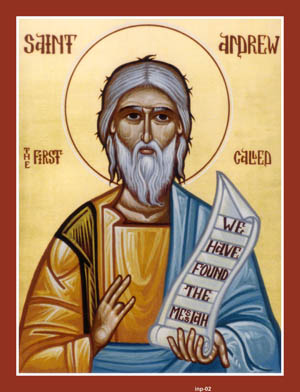 WASHINGTON, DC (Catholic Online) - My brother and I found a lot of "important" things to argue about when we were growing up. He would sit over on MY half of the back seat in the car or look out MY window. I would touch one of his toys. The list was endless.
As we grew older, the conflicts diminished, but, as with many boys, there was that subtle and unspoken competition between us. The Smothers Brothers, several decades ago enshrined this contest of egos when Tommy Smothers would trumpet, "Mom always liked you best!"
I have to say that St. Andrew has always been a hero of mine partly because of the way he included his brother in a great discovery. No sibling rivalry there, they were together in a great adventure of faith. With this being his feast day, his gift to the Church needs to be remembered.
In today's reading, while walking by the Sea of Galilee one day, our Lord calls out to two fishermen, Andrew and his brother, Simon who was called Peter. He invites them to begin fishing for men. But there is more to the story.
Prior to this encounter, Andrew - who was already a disciple of John the Baptist - was one of the two who heard him declare, "Behold the Lamb of God" regarding Jesus. Both of them followed the Lord.
"Rabbi, where are you staying?" he asked and they spent the day with Jesus. He then went out and searched for his brother Simon and told him the good news.
St. John records this encounter in his Gospel. He first found his own brother Simon, and said to him, "We have found the Messiah" (which is translated, the Christ). And he brought him to Jesus. Now when Jesus looked at him, He said,  "You are Simon the son of Jonah. You shall be called Cephas" (which is translated, A Rock). (John 1:41, 42)
Now that's a brother! I have often wondered if Andrew knew, from growing up with Simon, that he would probably take center stage. I would think so. Peter was probably the more outgoing one, the one who took command in situations and seemed to have a way with people.
Combining impulsiveness and passion, he was also the one who most likely got into trouble, saying the wrong thing at the wrong time.
How easy it might have been for Andrew to keep the secret all to himself and hold on to Jesus as his personal discovery, leaving Peter behind. This would the typical immature response of a lot of people. What if Jesus liked his brother best? What if Jesus invited Peter instead of him to follow? What if.
There are a lot of reasons, as irrational as they might be, for keeping the encounter to himself. Instead Andrew first finds his brother and brings him to meet the Savior. He was excited and he wanted Peter to share in it.
By this selfless act, he was able to bring before our Lord the man upon whom Christ would build His church. He brought the first Pope to Jesus!
There is not a great deal written about Andrew and he left no writings of which we are aware. However, there are a few things we do know that make him a worthy model for those who desire to follow after Christ.
I. He longed for the Messiah
Like his brother, Peter, he was a fisherman. However, he was also a disciple of John the Baptist. He spent time in the wilderness at Bethany beyond the Jordon, listening to the prophet and helping with baptisms. It was there he first encountered Jesus.
Andrew's discipleship could be considered a wilderness experience (pun intended). He was not in a spiritual wilderness, however, and fastened upon the hope of the coming Messiah. He was committed to follow the one who was sent as the "voice crying in the wilderness" to prepare for his arrival.
How excited Andrew must have been. He and another unnamed man became the first followers of the Lord. In fact, in the Eastern Church he is called the Prōtoklētos, which means "first called." Orthodox Christians have a special place in their heart for St. Andrew as, according to tradition, he is considered the founder and the first bishop of the Byzantine Church as well as the patron saint of the Ecumenical Patriarchate of Constantinople.
It was out of Andrew's devotion to the coming of the Messiah that we really see his evangelistic fervor released. Upon hearing John's declaration and coming face-to-face with Jesus, his first response is to tell someone. particularly his brother.
This is the true heart of evangelization - one beggar telling another beggar where to find the living bread.
Many years ago, when serving a parish in the protestant world, I was a part of a special conference in California that included a behind-the-scenes visit to Disneyland. I was teamed up with a fellow clergyman, who was a friend, and assigned a guide for the outing.
As we began our tour, my friend began to talk to our guide about the Lord. He wanted to know if she went to church; if so, where; and where her heart was with respect to salvation through Christ. Finding out that her husband was a seminarian at a local evangelical seminary made the day great fun.
I had noticed that my friend had done this several times during the day with various people. It was all very gentle and not confrontational. That night upon returning to our hotel room I asked him about the day.
"I am so in love with Christ and so thankful for his gift of salvation," he told me, "that wherever I go and whoever I'm with, I always want to know where people are with respect for Christ."
How good it is when we can be witnesses for Christ out of the overflow of our hearts. As St. Paul wrote in his second letter to the Thessalonians about his motivation to share the Gospel, For the love of Christ compels us, once we have come to the conviction that one died for all; therefore, all have died. He indeed died for all, so that those who live might no longer live for themselves but for him who for their sake died and was raised.
II. He was a man of bold faith
Throughout the gospels, our Lord extends an invitation to discipleship -following Him - to a lot of people. He was met with a lot of excuses. People wanted to have long good-byes, they had other things that needed to be done first.
Some invitations were very hard, such as the one to the rich young ruler. He is encouraged to sell all that he has, give it to the poor and then follow. The man went away sorrowful.
It seems that Jesus always likes to touch the one area where we find surrender to be the hardest. That often is the button he likes to push, knowing that if we cannot let go there, we will never really follow.
In the case of Andrew - and Peter - it was facing the unknown. They willingly left all to follow Him.
Fishing all his life on the Sea of Galilee, Andrew knew his trade, as did his brother. When the invitation to follow came to them, they were not told where they were going, but immediately went anyway.
And what were they to do? The message was quite familiar but strange at the same time. They would still be fishing; this time, however, it would be for men. What would that look like? They didn't know but trusted that Christ to show them how.
In reflecting on this passage, St. Jose Maria Escriva wrote, God draws us from the shadows of our ignorance, our groping through history and, no matter what our occupation in the world, he calls us in a loud voice, as he once called Peter and Andrew.
We are all called to different vocations, different ways in which we will express our discipleship and to different levels of sacrifice. Yet the key to His call, as always, is to answer with one word - fiat. Let it be done to me according to your word.
III. He served unreservedly
Andrew's activity does not take up a great deal of space in the Gospel, yet he was a loyal disciple and continued the work of Christ long after Pentecost. He didn't need fanfares to be faithful.
He was the disciple that brought the young man with the five loaves and two fish to our Lord. However, he was not present on the Mount of Transfiguration or in the Garden of Gethsemane. His brother was, along with another set of brothers, James and John.
It did not matter to Andrew. He was following Jesus and that's what counted. He continued to serve in the shadows.
During my years in seminary, I became involved in a large youth ministry outreach that had been founded by one of our professors. The most visible and popular part of the ministry involved an annual music festival held for outreach and evangelization each spring. Several thousand young people would attend every year.
During one of these festivals, I was showing a national youth leader around the grounds when he asked where the founder of the ministry could be found. "There he is," I said, pointing to a man in jeans and a t-shirt who was picking up trash off the ground.
This professor showed me many years ago that serving Christ is enough. High accolades are not necessary, highly overrated and, actually, quite dangerous to spiritual formation.
St. Andrew carried this same heart right into his death. According to tradition, he was crucified, as was his brother, but both asked that they would have a different cross from that of the Lord. For Andrew, this meant a cross in the shape of an "X," which was later called "Saint Andrew's Cross."
Pope Benedict, in a General Audience in June of 2006 talked of the apostle's death, recounting an ancient story, "The Passion of Andrew," that dates back to the sixth century. According to this account, this is what this faithful follower of Jesus said at the time of his crucifixion.
Hail, O cross, inaugurated by the Body of Christ and adorned with his limbs as though they were precious pearls. Before the Lord mounted you, you inspired an earthly fear. Now, instead, endowed with heavenly love, you are accepted as a gift.
Believers know of the great joy that you possess, and of the multitude of gifts you have prepared. I come to you, therefore, confident and joyful, so that you too may receive me exultant as a disciple of the One who was hung upon you. O blessed cross, clothed in the majesty and beauty of the Lord's limbs...
Take me, carry me far from men, and restore me to my Teacher, so that, through you, the one who redeemed me by you may receive me. Hail, O cross; yes, hail indeed!
Andrew shows us how to faithfully follow our Lord. He shows us how to embrace both blessing and adversity and dual conduits of God's love to the world.
He had opened the door for his brother to become the rock upon which the Church has been built. The two of them faithfully serve their Savior in life - one in prominence and one in relative obscurity. Both of them joyfully endured a common conclusion - death upon a cross as brothers bar Jonah and apostles to the very end of their life on earth.
Most importantly, St. Andrew helps us to look beyond what we can see with our eyes toward what we hope for in our hearts. Even the cruelty of the cross was, for him, merely his gateway to glory, to a wonderful reunion with the One who he would once again approach with the question, "Rabbi where are you staying?"
-----
 
Father Randy Sly is the Associate Editor of Catholic Online and a priest with the Personal Ordinariate of the Chair of St. Peter (http://usordinariate.org) established by the Holy Father, Pope Benedict XVI, through the Apostolic Constitution "Anglicanorum Coetibus."
---
Copyright 2018 - Distributed by THE CALIFORNIA NETWORK
Pope Francis Prayer Intentions for APRIL 2018
For those who have Responsibility in Economic Matters.
That economists may have the courage to reject any economy of exclusion and know how to open new paths.
---
---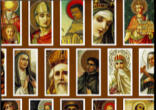 Calling the saints to mind inspires, or rather arouses in us, above all else, a longing to enjoy their company, so desirable in itself. We ... continue reading
---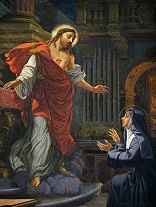 The heart is the center of a person, the place from which he/she makes the choices which will affect the world within them and around them. ... continue reading
---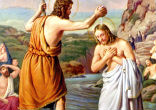 The consideration of Jesus' baptism, gives us an opportunity to remember our own baptism. If you do not know the date of your own ... continue reading
---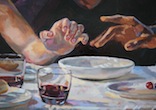 I gave my back to those who beat me, my cheeks to those who plucked my beard; My face I did not shield from buffets and spitting. HYTHE, ... continue reading
---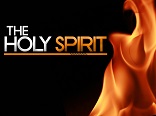 The Spirit makes one man a teacher of divine truth, inspires another to prophesy, gives another the power of casting out devils, enables ... continue reading
---