MONDAY HOMILY: Invite the poor, the lame, the blind
---
True greatness is found when we serve others without expecting repayment.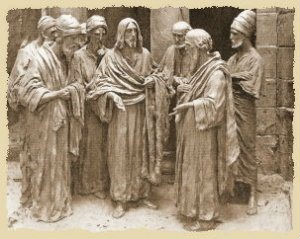 Highlights
By Fr. Stephen B. Reynolds
Catholic Online (https://www.catholic.org)
11/5/2012 (5 years ago)

Published in Year of Faith
Keywords: Homily, Daily Scripture Readings, Daily Mass Readings, Pharisee, Parables, Humility, Service, Poor, Needy, Charity, the Virtues, Ambition, St. Theresa, Sugar Land, Fr. Stephen B. Reynolds
---
style="margin: 0px; font: 14px Times New Roman; text-align: justify;">SUGAR LAND, TX (Catholic Online) From the moment that he was invited to the home of one of the Pharisees, Jesus was being watched (Luke 14:1).   He was subject to a kind of religious surveillance, consistent with the skeptical attitude of much of the Jewish leadership towards Christ.  The Lord was not deterred by the distrust of others, however, since the "Son of Man came to seek and to save the lost" (Luke 19:10).
Jesus does not waste any opportunity to proclaim the Good News.  He teaches large crowds, family gatherings, and small assemblies in neighborhood synagogues.  Jesus engages the good and the struggling, the proud and the curious.  No one is beyond his saving mission: neither this Pharisee nor his guests; neither you nor me. 
Why did this Pharisee offer Jesus a place at his table?  Perhaps he was simply curious. Not necessarily the cynical curiosity of Herod Antipas (see Luke 23:8) and other enemies of the Lord, but possessing a sincere desire to experience firsthand the personality and preaching of Jesus.  
The other guests provided the theme for Jesus' discourse. "He told a parable to those who were invited, when he marked how they chose the places of honor" (Luke 14:7).  To assume honor for oneself can lead to disordered ambition, wherein a person seeks recognition for an excellence they do not possess (see St. Thomas Aquinas; S.T., IIa, IIae, q. 131).
What then, disposes a person to acquire the humility that is a characteristic of authentic excellence?  "When you give a dinner or a banquet, do not invite your friends or your brothers or your kinsmen or rich neighbors, lest they also invite you in return, and you be repaid.  But when you give a feast, invite the poor, the maimed, the lame, the blind, and you will be blessed, because they cannot repay you. You will be repaid at the resurrection of the just" (Luke 14:12-14).
Jesus exhorts us to examine our motives and intentions, and refine them through the practice of charity.  Note that the Lord's words presume that we are already disposed to be altruistic and hospitable to others.  A generous heart is indispensible for Christian discipleship.
Furthermore, authentic generosity is marked by self-forgetfulness.  The follower of Christ does not practice charity in order to be noticed.  Just the opposite ought to be true: "When you give alms, do not let your left hand know what your right hand is doing, so that your alms may be in secret; and your Father who sees in secret will reward you" (Matthew 6:3-4).  
Because Jesus himself is the model for authentic charity, our practice of this virtue ought to reflect God's charity towards us.  For this reason, the Lord commands us to serve those who are incapable of returning the favor.  "Invite the poor, the maimed, the lame, the blind," Jesus says. 
"The Lord asks us to love as he does, even our enemies, to make ourselves the neighbor of those farthest away, and to love children and the poor as Christ himself" (Catechism of the Catholic Church, no. 1825).
In addition to the poor and the sick, there are others: those with whom we disagree, those who have hurt our feelings, those who rub us the wrong way.  Are we not called to serve them in some way?  Perhaps not with a literal seat at our dinner table, but certainly with a measure of prayer and sacrifice.
Every celebration of the Holy Mass is a participation in, and anticipation of, the Paschal Banquet of Heaven, where the elect experience God face-to-face.  In the Eucharistic sacrifice, Jesus invites us to share in His eternal wedding feast.  May the merciful Lord grant us a spirit of selfless service, so that we might be made worthy to be called higher up. 
Fr. Stephen B. Reynolds is pastor of St. Theresa Catholic Church in Sugar Land, Tx, a suburb of Houston.  You may visit the parish website at: www.SugarLandCatholic.com.
---
Copyright 2018 - Distributed by THE CALIFORNIA NETWORK
Pope Francis Prayer Intentions for APRIL 2018
For those who have Responsibility in Economic Matters.
That economists may have the courage to reject any economy of exclusion and know how to open new paths.
---
---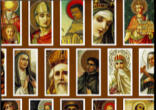 Calling the saints to mind inspires, or rather arouses in us, above all else, a longing to enjoy their company, so desirable in itself. We ... continue reading
---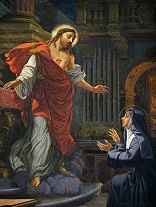 The heart is the center of a person, the place from which he/she makes the choices which will affect the world within them and around them. ... continue reading
---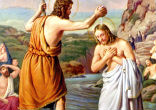 The consideration of Jesus' baptism, gives us an opportunity to remember our own baptism. If you do not know the date of your own ... continue reading
---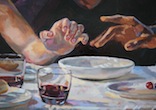 I gave my back to those who beat me, my cheeks to those who plucked my beard; My face I did not shield from buffets and spitting. HYTHE, ... continue reading
---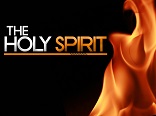 The Spirit makes one man a teacher of divine truth, inspires another to prophesy, gives another the power of casting out devils, enables ... continue reading
---