UST Alumna Directs Mother Teresa Play
---
UST Alumna Directs Mother Teresa Play
Mother Teresa's love and grace has crossed cultural barriers and warmed hearts around the world. To exemplify and celebrate her observance of the value of humanity, the University of St. Thomas Fine Arts and Drama Department is partnering with Houston's A.D. Players for a weekend of events to premier the performance of "Malcolm and Teresa," which previews on May 22 and 23, opens on May 24 and runs through June 23 at A.D. Players, 2710 W. Alabama.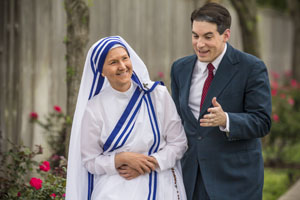 Vicky McCormick as Mother Teresa, Marty Blair as Malcolm Muggeridge. -Photo by Bara Photography
a target="_blank" href="http://stthom.edu">UST alumna Katharine Hatcher 2007 is directing the show, and she is beyond thrilled at the opportunity to partner with her alma mater on the project, which has caught the eye of UST First Lady Marianne Ivany.
"I will forever be in debt to UST for the education I received and the relationships I formed there, and I feel very blessed that the Lord has allowed me to be involved once again with St. Thomas is a way that is very near to my heart," Hatcher said. "I am also extremely grateful to the University, Mrs. Ivany and the rest of the staff and faculty for being so tremendously supportive and in this endeavor."
In anticipation of the performances, UST will host two events on campus, May 3-4 in Jones Hall. Ivany will be the honorary chairperson, and the weekend kicks off with an interview with the playwright, Cathal Gallagher, "A Conversation with Cathal," for theater students and dramaturges, at 7 p.m. on May 3. Eric Domuret, assistant professor in drama at UST, will interview Gallagher. The event is free and open to the public.
The second event is a panel discussion, "In the Words of Mother Teresa," on how faith impacts one's response to the poor and outcast at 7 p.m. on May 4. Leigh McLeroy, a published author, will moderate the discussion. The panel will include Gallagher, Elizabeth Nunnally, senior vice president of programs at Star of Hope Mission, Cynthia Colbert, president of Catholic Charities, Sister Francesca Kearns, assistant congregational leader and general councilor of Sisters of Charity of The Incarnate Word, and Paule Anne Lewis, president/CEO of the Archdiocese of Galveston-Houston's San Jose Clinic. Reservations are strongly suggested as seating is limited. RSVP at MotherTeresaEvent@gmail.com.
"I am very excited at the prospect of such a strong, mutually beneficial, partnership between A. D. Players and UST, two places that are very dear to my heart," Hatcher said. "I am particularly excited that the art of theater is sparking so much discussion regarding issues of faith and social justice."
The play, "Malcolm and Teresa," tells the story of British journalist Malcolm Muggeridge and his interaction with Mother Teresa through a series of BBC interviews. Muggeridge later wrote a book and made a documentary about Mother Teresa and her work in Calcutta and is largely credited for "introducing" her to the world at large, Hatcher said.
All UST events are free and open to the public. For performance dates, times and ticket prices, visit A.D. Players' website.
---
The University of St. Thomas, dedicated to educating leaders of faith and character, is a private institution committed to the liberal arts and to the religious, ethical and intellectual tradition of Catholic higher education. St. Thomas is Houstonís only Catholic University and was founded by the Basilian Fathers.
---
---
---
More College
Finding the right College
There's no magic formula for choosing a college, but there are steps you can take to find a good fit. Use this tool to start your journey.
Latest College News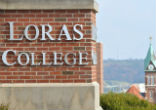 Already known for its legacy of successful, community-driven leaders, Loras College, Iowa's first college and the second oldest Catholic ... continue reading
---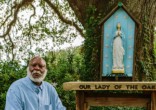 One hundred and seventy-nine years ago, two Jesuit priests sold 272 persons at a slave auction. Their families were torn apart: many of ... continue reading
---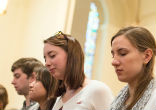 (Vatican Radio) Pope Francis on Friday visited one of Rome's major institutions of higher education today: the Università degli ... continue reading
---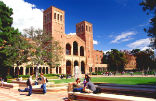 The UCLA campus has been put on lockdown after reports of a shooter in the university's Boelter Hall were released via social media. ... continue reading
---

In a move reminiscent of the early 1900s, North Carolina State University segregated a student Christian group from the rest of the student ... continue reading
---