GRACE Beckons Teachers to Community Learning
---
GRACE Beckons Teachers to Community Learning
Siblings have an innate desire to see each other succeed. Sonny Vo, first-year graduate student in the Gulf Region Academy for Catholic Educators, views his cohort group with a familial bond to uphold and fortify him as a teacher and brother.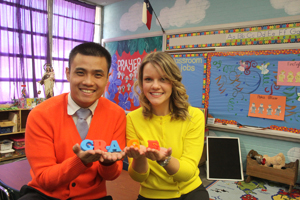 Highlights
By Bridget Hardy, University of St. Thomas
University of St. Thomas (stthom.edu)
12/10/2012 (5 years ago)

Published in College & University
Keywords: University of St. Thomas, GRACE, Dr. Ana-Lisa Gonzalez, University Consortium for Catholic Education, graduate program, teaching, community learning, Catholic schools, Resurrection Catholic School, K-12 Catholic education, teaching certification, master's
---
"It is like being in a family with brothers and sisters," Vo said. "You have your good and rough days, but you learn a lot about yourself and others that are journeying with you."
The GRACE program prepares newly-employed teachers to serve in Catholic schools while pursuing a Master of Education at UST through a St. Thomas and Archdiocese of Galveston-Houston partnership. GRACE promotes three pillars: professional development, spiritual growth and community living. Limiting a cohort group to six students, the two-year GRACE program staggers two sets of students so the second-year teachers can offer advice, mentorship and guidance to the newer teachers while living on the UST campus.
Emily Feczko, a second-year GRACE student who is a pre-kindergarten teacher at Resurrection Catholic School, also welcomes the challenge of living and learning with different people.
"Like a family, we might not always be getting along, but we are always there to support each other," Feczko said. "The community does a wonderful job of juggling work and social. We like to have fun together but get down to business too."
In his second-year of teaching also at Resurrection, Vo and his cohort peers engage in conversation and Bible studies with the Fellowship of Catholic University Students at St. Thomas. The GRACE students also have community dinners together every night Sunday through Thursday.
"It is a blessing to come home from teaching knowing that you have peers who share the same profession as you and can relate to your struggles and joys as an educator," Vo said.
GRACE includes three programs. One is a traditional Catholic teacher education program that can lead to initial certification. The other two programs, GRACE Leadership or GRACE Literacy, are for new teachers who enter the program credentialed. The 10 students enrolled are from six different schools in the Archdiocese and from all over the United States, including Washington, California, Michigan and Pennsylvania.
Feczko, who is from Seattle, Wash., said the classes have given her practical ideas for educating and managing a class, but the community of teachers facilitates the development of creative teaching and service.
"I think the GRACE program is about service: serving students, serving other teachers and ultimately serving God." she said.
Dr. Ana-Lisa Gonzalez, director of GRACE and Reading and Catholic Education, said she views the program as a ministry and is proud of how much the program has evolved.
"The program has really taken off," Gonzalez said. "More people are getting the word out, especially at the University Consortium for Catholic Education. It's growing leaps and bounds and is becoming more refined to meet the needs of students."
The UCCE, a collaborative effort within higher education institutions to strengthen and sustain K-12 Catholic education, touts the GRACE program at nationwide conferences. In conjunction with colleges and universities such as University of Notre Dame, Seton Hall University and St. Mary's University in Minnesota, UST is a part of a 15-member group that aids the others' efforts to develop Catholic educators who take the three pillars into their classrooms.
"GRACE is an amazing program that offers the opportunity to maximize and utilize your talents to give back to the Catholic community through educating the youth," Vo said. "It provides an opportunity to be in union with other people through community to help you as a person of faith, character and professionalism."
GRACE is now accepting applications for the next cohort group. The application is online, and the deadline is Feb. 1. Find out more about pursuing teaching certification and a master's degree while becoming part of the GRACE family.
---
The University of St. Thomas, dedicated to educating leaders of faith and character, is a private institution committed to the liberal arts and to the religious, ethical and intellectual tradition of Catholic higher education. St. Thomas is Houston's only Catholic University and was founded by the Basilian Fathers.
---
---
---
More College
Finding the right College
There's no magic formula for choosing a college, but there are steps you can take to find a good fit. Use this tool to start your journey.
Latest College News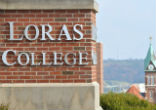 Already known for its legacy of successful, community-driven leaders, Loras College, Iowa's first college and the second oldest Catholic ... continue reading
---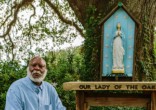 One hundred and seventy-nine years ago, two Jesuit priests sold 272 persons at a slave auction. Their families were torn apart: many of ... continue reading
---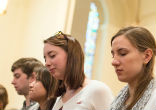 (Vatican Radio) Pope Francis on Friday visited one of Rome's major institutions of higher education today: the Università degli ... continue reading
---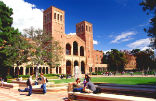 The UCLA campus has been put on lockdown after reports of a shooter in the university's Boelter Hall were released via social media. ... continue reading
---

In a move reminiscent of the early 1900s, North Carolina State University segregated a student Christian group from the rest of the student ... continue reading
---