CSB Receives Grant from Lilly Endowment for "Companions on a Journey" Program
---
ST. JOSEPH, Minn., August 16, 2006 - The College of Saint Benedict has received a $500,000 grant from Lilly Endowment Inc. to help prepare a new generation of women for leadership in church and society.
The grant will enhance and expand the pioneering Companions on a Journey program, which brings students, faculty, staff and alumnae together to connect their values with their life choices.
Since 2002, CSB has received nearly $2 million from the Endowment for Companions on a Journey, which through retreats, discussion groups and opportunities for reflection, draws on the college's unique Benedictine monastic heritage emphasizing listening and community.
The program is timely and responds to a growing national interest in spiritual development among young people. According to a 2003 study conducted by the Higher Education Research Institute at the University of California, Los Angeles, undergraduates have a high interest in spirituality and spiritual development, but often feel that colleges and universities do little to help students explore those issues or to support their search for values and meaning in life.
"We know that young people across the country today rank opportunities for spiritual engagement high on their list of what they hope a college will provide," said MaryAnn Baenninger, president of CSB. "At the College of Saint Benedict, spiritual engagement and development are central to our mission."
"My Journey Group experience was simply the best part of my time at the College of Saint Benedict," said Nicole Goeden, a 2006 graduate who was a theater major from Dillon, Mont.
Goeden said that she looked forward to each gathering with a facilitator and four other students in her group, "and I nearly always (left) feeling uplifted and rejuvenated. It is difficult to express just how rewarding and therapeutic it can be to connect with other women in a spiritual way.
"My group has helped me through many difficult times on my journey at CSB, even when they might not have known it. They created a 'safe space' for me to share my fears, my struggles and my dreams. For this gift, I am eternally grateful. You have made my college experience richer, more memorable and more meaningful," Goeden said.
"Vocation is a calling that seeks meaning and fulfillment in life for people of all faiths. It isn't restricted to religious calling," Baenninger said. "Our Companions on a Journey program is a nationally leading program which brings together women of all ages in vibrant small groups within our larger community to discuss, reflect upon and plan their life commitments.
"This extraordinary program responds to our students' need for spiritual growth, and to their need to make decisions about their life's work in an environment where they can expect to change careers many times during their life," Baenninger added.
With this grant that runs from 2008-10, CSB will enhance its signature program, the Journey Groups, as well as its summer institute and academic courses on discernment and vocation. CSB will add programs in ecclesial ministry, expanding outreach beyond the campus community and adding a professorship in women's leadership in church and society. The number of participants is expected to double between 2006 and 2010.
"While many colleges and universities have been engaging in the theological exploration of vocation, as far as I know, we are the only school which uses the group spiritual companioning process," said Marian Diaz, program director of Companions on a Journey. "The importance of Companions on a Journey arises from its distinctive ability to provide our students with programming that supports the formation of communal bonds with peers and women of other generations.
"These small group communities then allow the women the freedom to explore their gifts, the presence of other people and God in their lives and the needs of our changing society so that they may better discern how they will work in service to humanity during and after their experience at CSB," Diaz added. "Our process seeks to engage the participants in reflection that considers their emotional, intellectual, physical, cultural and spiritual selves." CSB was one of only two women's colleges nationally to receive funding for vocational exploration. From 2000-02, the Endowment funded 88 colleges and universities for the Theological Exploration of Vocation program.
"We have been thrilled and delighted at the (national) results so far," said Craig Dykstra, Endowment senior vice president for religion. "These schools have integrated programs and projects that are advancing the initiative's aims: to encourage young people to explore Christian ministry as their possible life's work, to help all students draw on their faith traditions in making vocational choices, and to enhance the capacity of each school's faculty and staff to teach and mentor students effectively in these areas."
Lilly Endowment is an Indianapolis-based private philanthropic foundation and follows its founders' wishes in supporting the causes of community development, education and religion.
The College of Saint Benedict and Saint John's University are two nationally-leading liberal arts colleges whose unique partnership provides students with a highly engaged and integrated learning experience preparing them for leadership and service in a global society. The student experience is enlivened by Catholic and Benedictine tradition and an extraordinary sense of place and community.
Contact Information:
Michael Hemmesch
320-363-2595
mhemmesch@csbsju.edu
Sending Institution:
College of Saint Benedict
Keywords:
Education, College of Saint Benedict, Philanthropy, Lilly, women, leadership, church
---
---
---
More College
Finding the right College
There's no magic formula for choosing a college, but there are steps you can take to find a good fit. Use this tool to start your journey.
Latest College News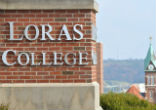 Already known for its legacy of successful, community-driven leaders, Loras College, Iowa's first college and the second oldest Catholic ... continue reading
---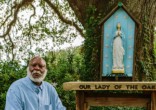 One hundred and seventy-nine years ago, two Jesuit priests sold 272 persons at a slave auction. Their families were torn apart: many of ... continue reading
---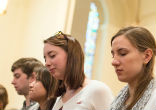 (Vatican Radio) Pope Francis on Friday visited one of Rome's major institutions of higher education today: the Università degli ... continue reading
---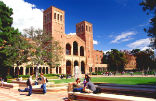 The UCLA campus has been put on lockdown after reports of a shooter in the university's Boelter Hall were released via social media. ... continue reading
---

In a move reminiscent of the early 1900s, North Carolina State University segregated a student Christian group from the rest of the student ... continue reading
---