A lot of people are about to die from Hurricane Irma
---
Hurricane Irma is a powerful storm that will kill people in its path.
Hurricane Irma is going to be a deadly storm, and everyone should take it seriously and prepare for the worst. While Irma will not bring the same level of flooding and devastation as Harvey, it will be deadly in passing because it is more powerful than Harvey with much higher winds. Irma is already one of the most powerful storms ever recorded, and is still strengthening.
Hurricane Irma is one of the most powerful storms ever recorded, and it is still strengthening.
LOS ANGELES, CA (California Network) -- Hurricane Irma will be one of the most powerful storms ever recorded, and it will be a killer. How many people die in the next five days will depend on how prepared and how lucky they are. Millions of people are in the path of the storm which is already rated at category 5.
Hurricane Irma is moving west across the hot, tropical waters of the Atlantic towards the Leeward Islands, where it is expected to hit late tonight. Irma will hit Puerto Rico and the U.S. Virgin Islands on Wednesday or Thursday, and Haiti and the Dominican Republic on Thursday. Many deaths are expected in Haiti due to the poor housing conditions there.
The Turks and Caicos will be hit next, and the Bahamas on Friday. Cuba will be hit on Friday or Saturday, and within hours after that, the United States. Florida is the most likely location for landfall, and Gov. Rick Scott has already declared a state of emergency.
Models suggest the storm will hit south Florida, and Irma could track up either side of the state, although the west side of the state now seems more likely. High pressure in the Atlantic is steering the storm west, but the storm will turn to the north as it makes its way around the southwestern corner of the high-pressure system.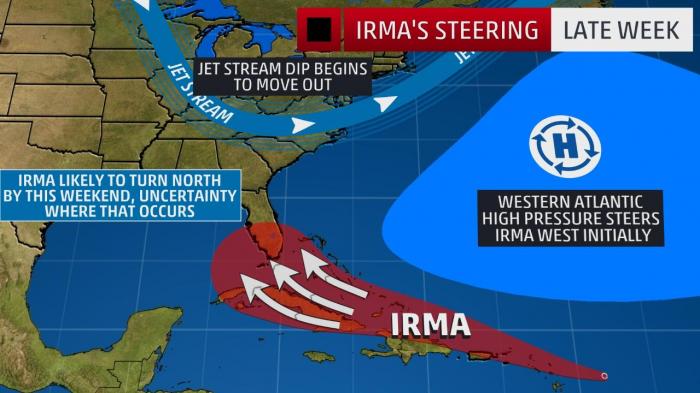 Possible routes for Hurricane Irma.
No matter where the storm hits, it will be deadly. As of now, Irma is the 14th most powerful storm, in terms of wind speed, on record. It is still strengthening. Irma has 175 mph maximum sustained winds, and the most powerful storm on record had 190 mph sustained winds. That was hurricane Allen in 1980.
Hurricane Irma has wind gusts of up to 220 mph.
The most intense storm by pressure was Wilma in 2005.
Although Harvey was less powerful than Irma, Harvey was more dangerous because of the amount of flooding rain it dropped on Texas. The storm was slow moving, and perfectly situated to inundate Houston and much of east Texas. However, Irma will be dangerous too, even if it moves much faster.
Irma's winds will fill the air with debris that will make being outdoors dangerous. People who leave shelter can be hit by falling and flying objects. Cars and houses are often smashed by falling trees. Flooding will also occur, as well as storm surge which can raise sea level by a dozen feet or more. Finally, Irma will spawn dangerous tornadoes that will wipe out all homes in their path.
The devastation the storm is about to wreak is substantial. It will test the federal government and the Trump administration. Many assets are still deployed in Texas, but will soon be needed in Florida.
Anyone who lives in the Caribbean or Southeastern United States should pay close attention to the news and take steps to prepare.
Tropical Storm Jose has just formed in the Atlantic behind Irma.
---
Copyright 2018 - Distributed by THE CALIFORNIA NETWORK
Pope Francis Prayer Intentions for July 2018
Priests and their Pastoral Ministry.
That priests, who experience fatigue and loneliness in their pastoral work, may find help and comfort in their intimacy with the Lord and in their friendship with their brother priests.
---
---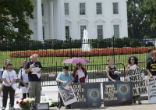 Every Monday morning for the past 30 years, members of the Dorothy Day Catholic Worker community in Washington, D.C. have been making their ... continue reading
---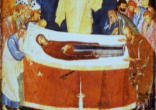 Mary's response reveals the meaning of life. We were made to give ourselves away to the Lord who has given Himself to us - in a Holy ... continue reading
---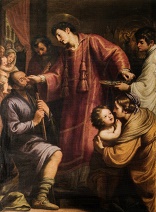 Catholic Deacons are ordained members of the Catholic Clergy, ordained not to the priesthood but to the ministry. We are not laymen any ... continue reading
---
The Saints put legs on the Gospel. They show us by example how we are to respond to the question, Who Do You Say That I Am? They ... continue reading
---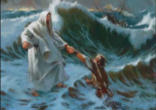 We can miss a real encounter with the Lord if we think that this account is only about Peter and the disciples - something distant which ... continue reading
---