By Catholic Online (NEWS CONSORTIUM)
3/27/2013 (2 years ago)
Catholic Online (www.catholic.org)
Polluted river pose health risks to fish, wildlife and humans
Fifty-five percent of the United States' streams and rivers are currently rated in "poor" condition and pose health risks to fish, other wildlife and humans, a report by the Environmental Protection Agency says.
LOS ANGELES, CA (Catholic Online) - At the same time, the percentage of river and stream miles rated as "good" has declined. High levels of phosphorous and nitrogen are the chief reasons behind the unsatisfactory conditions.

Phosphorous and nitrogen are found in both commercial fertilizers and waste water, leading the EPA to call for reforms in agriculture and waste water practices.

More than half of the nation's rivers and streams are so polluted that they "do not support healthy populations of aquatic life," the EPA report says.

The report analyzed more than 25,000 water samples taken from nearly 2,000 waterways. The EPA rated 55 percent of the nation's rivers and streams as "poor."

High levels of phosphorous and nitrogen, both found in commercial fertilizers, have turned the waterways into less-than-hospitable places for fish and other wildlife.

"Forty percent of the nation's river and stream miles have high levels of phosphorus," the report stated. "Twenty-seven percent have high levels of nitrogen. Phosphorus and nitrogen pollution comes from excess fertilizers, wastewater and other sources, and can cause algae blooms, low oxygen levels, and more."

The EPA last conducted a similar survey in 2004. In comparison, the condition of the country's rivers and streams has gotten worse, with seven percent fewer stream miles now rated as in "good biological condition."

Only 21 percent of the total miles that make up the nation's rivers and streams were rated "good." The news is worrisome for the human population.

"In nine percent of U.S. river and stream miles, enterococci bacteria exceed thresholds protective of human health," the study stated. "Over 13,000 miles of rivers are found to have mercury in fish tissue at levels that exceed thresholds protective of human health."

The Pacific Northwest had the healthiest rivers and streams, with 26 percent rated "poor," the Southeast, especially states that bordered the Atlantic and Gulf coasts, was home to the country's least-healthy moving waterways. A whopping 71 percent of all rivers and streams in the Southeast were rated as "poor."

"This survey suggests that, although many actions are underway to protect our rivers and streams, we need to address the many sources of pollution - including runoff from urban areas, agricultural practices, and waste water - in order to ensure healthier waters for future generations," the study concluded.


---
Copywriter 2015 - Distributed by THE NEWS CONSORTIUM
Pope Francis Prayer Intentions for July 2015
Universal:
That political responsibility may be lived at all levels as a high form of charity.
Evangelization:
That, amid social inequalities, Latin American Christians may bear witness to love for the poor and contribute to a more fraternal society.
---
---
---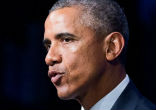 By Catholic Online (NEWS CONSORTIUM)
United States President Barack Obama called upon world to act quickly on climate change or "condemn our children to a world they will no longer have the capacity to repair." The president used unusually strong language at the "GLACIER" conference in Anchorage, ... continue reading
---

By Talia Ramos (NEWS CONSORTIUM)
A recently published study stated by 2050, nearly every seabird species is predicted to have plastic debris ingested into their systems. MUNTINLUPA, PHILIPPINES (Catholic Online) - Senior research scientist at the Commonwealth Scientific and Industrial Research ... continue reading
---

By Talia Ramos (NEWS CONSORTIUM)
A butterfly nebula recently beamed back via NASA's Hubble Space Telescope. NASA reports the phenomenon is the result of good luck, dust, a dying star and a smaller star. MUNTINLUPA, PHILIPPINES (Catholic Online) -NASA explained that the occurrence had to do with ... continue reading
---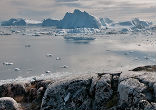 By Catholic Online (NEWS CONSORTIUM)
It comes as ominous news to coastal cities and nations around the world vulnerable to sudden sea level rise as the world's fastest melting glacier had a massive chunk break off in over two days, setting an unwelcome record. LOS ANGELES, CA (Catholic Online) - ... continue reading
---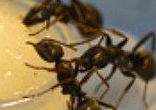 By Catholic Online (NEWS CONSORTIUM)
The common ant is typically thought of as being an example of the "hive mind" - acting in concert with their respective colonies, without free will. Researchers have now learned that ants are able to feel when they are sick or unwell - and self-medicate themselves. LOS ... continue reading
---

By Atarah Haely (NEWS CONSORTIUM)
The world is highly dependent on electricity, even more so now than ever before. A massive solar storm can leave the Earth in bad shape and cause a global-scale of darkness. We must always be ready for such an event to prevent further panic and havoc. MUNTINLUPA, ... continue reading
---

By Hannah Marfil (NEWS CONSORTIUM)
An ancient plant fossil, of what could be claimed as the world's oldest flowering plant, was unearthed in Spain. According to a new study in the online journal, Proceedings of the National Academy of Sciences, the plant, which is approximately 125 million to 130 ... continue reading
---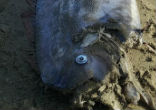 By Catholic Online (NEWS CONSORTIUM)
Oarfish, deep-sea denizens, have been washing up on the resort island of Catalina Island with surprising frequency. Oarfish washed up there June of 2013 - and now, a dead oarfish full of krill washed up there again on Monday. Experts say the more recent ... continue reading
---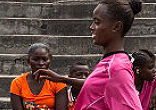 By Catholic Online (NEWS CONSORTIUM)
The Washington-based Population Reference Bureau has recently published a projected study of what the most populous nations in the world will be in the year 2050. Because of high fertility rates and improved life expectancy, three African nations - Nigeria, ... continue reading
---

By Talia Ramos (NEWS CONSORTIUM)
The RS-25, for a trip to Mars, has been tested by NASA. According to reports, the engine was more powerful than the top technology we currently use in automobile and jet industries. MUNTINLUPA, PHILIPPINES (Catholic Online) - CNET.com reported that the RS-25 engine is ... continue reading
---
All Green News